NCAA Basketball Blog
Feb 20, 2014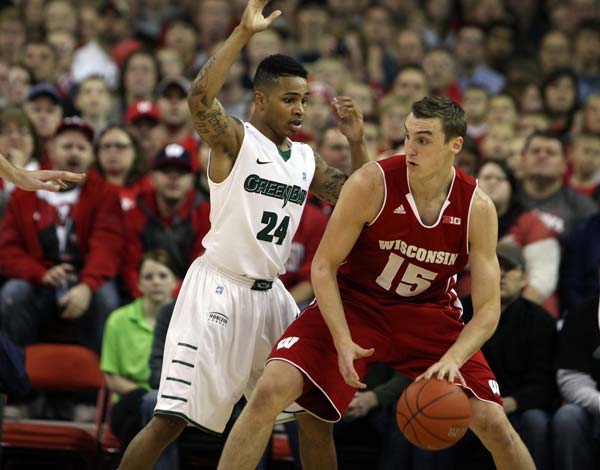 Every year, right around March, like clockwork, we all tune into Selection Sunday and fill out those NCAA Tournament brackets. And every year, there are always those 13-15 ranked teams we've never heard of that takes out our champion or one of our final four picks in the first (or as the NCAA attempts to make us call it, "second") round.

Feb 10, 2014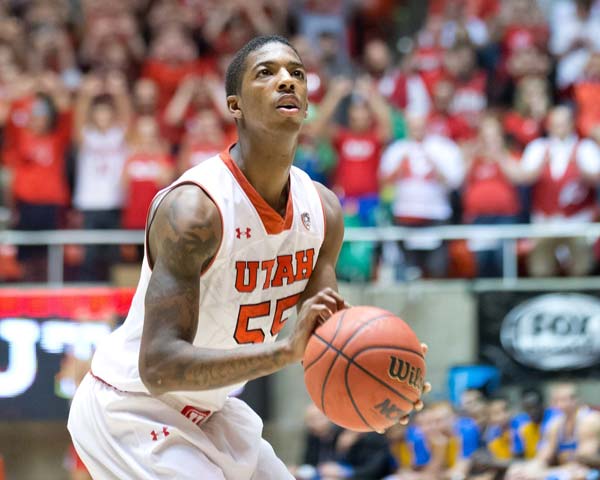 Defense is a lost art in today's game. Too many fans focus too much on the offensive side of the ball. If NikStauskas has an off night, he is chastised for his poor shooting, rather than the guy who defended him being praised. It's sad. Great defenders lacking offensive dominance go underappreciated in their collegiate careers, and are taken later in the draft or not at all. All the while, prolific scorers who can't play a lick of defense are taken in the Top 5 every year.

Feb 10, 2014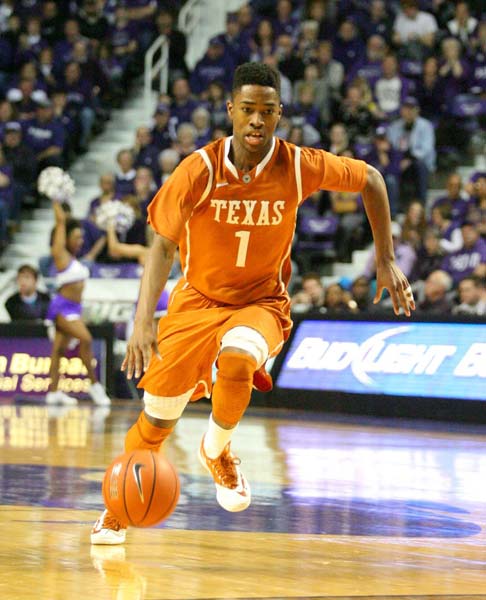 After finishing 7th in the conference last season, Rick Barnes' Longhorns are off to an impressive 7-2 in conference start trail only Kansas (8-1) in the standings. How have they done it? Simple, rebounding.

Posted by Aaron Saas in NCAA Basketball Blog
Dec 17, 2013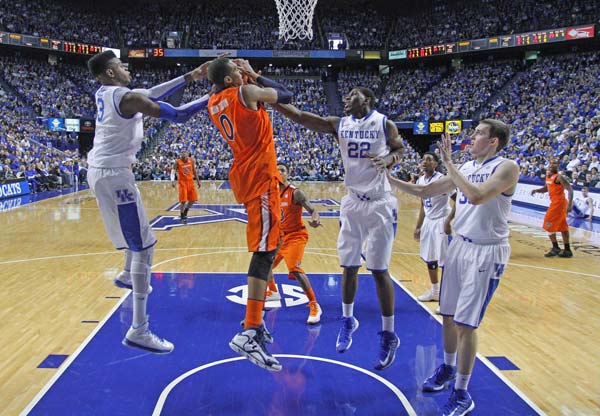 In college basketball, the South Eastern Conference has been overlooked by many sports fans because the conference is a football conference, so the SEC never really gets its proper respect. In the last 7 years, the men's college basketball national championship was won 3 times by an SEC team (Florida 2006, 2007, Kentucky 2012), the conference has also produced multiple NBA lottery picks such as Nerlens Noel, Anthony Davis, John Wall, DeMarcus Cousins, Al Horford, and Joakin Noah.

Nov 24, 2013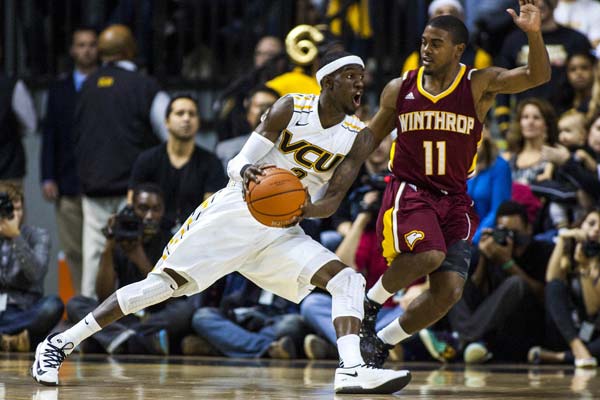 Some called it a miracle, others called it inconceivable. No matter how you chose to define it, there is no denying that the 2011 Virginia Commonwealth (VCU) Rams Final Four run was a tremendous feat, resulting from the grit and determination of a great team and their great coach. When Shaka Smart was hired to be the head coach at VCU in 2009, he was a virtual unknown to the Rams community and college basketball fans across the country.

Nov 06, 2013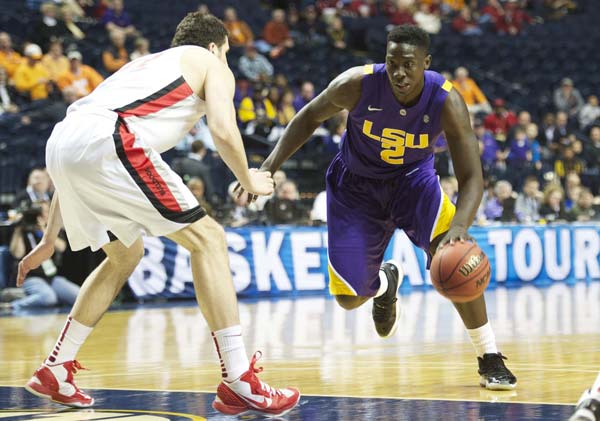 For years now, the norm around Baton Rouge has been that"football is king". In 2012, Johnny Jones was hired out of North Texas to replace Trent Johnson as men's basketball coach and hopefully change that mentality. Last year, the squad improved to 19-12 from an 18-15 record in 2011-12. That certainly marks progress, but not enough for faithful Tiger fans.

Nov 03, 2013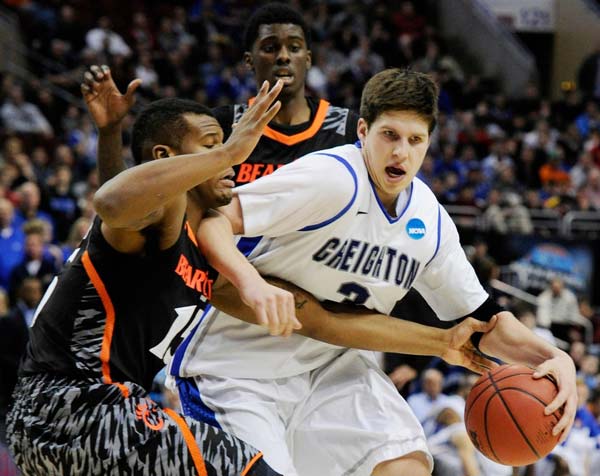 Today in NCAA Basketball, all the publicity and press attention are given to flashy freshmen like Andrew Wiggins and Julius Randle and showyscorers likeMarcus Smart and Marshall Henderson. Underneath all thatis where you find Doug McDermott. McDermott, now a senior on the Creighton Blue Jays, coached by his father Greg, receives little press considering he was the second leading scorer in the NCAA last season (23.1 ppg), and was a First Team All American selection.

Welcome to our NCAA College Basketball Blog page! Here you will find articles about all the big issues past, present, and future. It's all basketball and it's all here; everything you ever wanted to know, think about, and discuss about all the major issues and questions around the college court.

As always, we don't deal in short term, limited content here: there are no game recaps, daily rumors, or roster lists because, here at www.thebestsportsblog.com, we are all about analyzing the big stuff.

With that, I invite you to check out all our content! Below you will find our top articles on current questions and issues; questions that have not yet been answered and demand a high level of analysis. If you don't find what you are looking for, don't despair: it's either in the archive or coming your way very soon. Of course, we want everyone involved so please post your thoughts, comments, and article ideas on the forum. We are all about giving everyone the best analysis in sports so, if it's not here yet, we want to know that and get it to you!

Other Interesting Articles:
What do you think?
We'd love to hear your comments and/or opinions. If you submit them here, other visitors can read them, rate them and comment on them. An e-mail address is not required.
What Other Visitors Have Said
Click below to see contributions from other visitors to this page...

Can Uconn Beat Duke?






Now that Kyrie Irving has gotten injured and there is talk that he may not return this season, it brings up the big question: Is Duke now vulnerable …
2013 College Basketball Team Preview: Georgetown Hoyas Not rated yet
There are so many moving parts in evidence for the Georgetown Hoyas that it's going to be particularly difficult for a NorthBet college basketball specialist …
March Madness for Beginners: How to Fill Out Your First March Madness Bracket Not rated yet
It's time for March Madness! If you're not a huge college basketball fan, then this might be your first time watching the infamous tournament. March Madness …
Who's Your Favorite? NCAA Basketball Standings Not rated yet
Picking a favorite for the NCAA Men's Basketball Tournament is a big dangerous. Sometimes the teams the experts think will make the Final Four end up bowing …
March Madness Sweet Sixteen Preview Not rated yet
Its time to look forward to another great weekend of March Madness! After all ten upsets in the Round of 32, it seems hard to predict who will win …