College Basketball: 5 HS Class of 09 Standouts Running Out of Chances
By Dennis Berry

NCAA basketball will be resuming a good three months from now, and most of the college freshmen who kicked off their NCAA careers in 2009 will be in their fourth and last year of eligibility. Of course you've got the one-and-done guys - John Wall and DeMarcus Cousins come to mind - who are making their name as up-and-coming NBA superstars. There are the "other" freshman draft entrants as well, those who probably should've stayed in school another year or two. (I'm looking your way, Lance Stephenson!) These players I mentioned were all highly-regarded freshmen in the 2009-10 NCAA Division I basketball season, but at least they're in the NBA.
Other touted frosh from that season, such as North Carolina's John Henson, will be entering the pros this season. Then there are the other one-time blue-chippers who are incoming seniors who have had decent, if a bit underwhelming careers - Michael Snaer (Florida St.), Kenny Boynton (Florida), MouptaphaYarou (Villanova), etc. The high school class of 2009 has had its share of utter disappointments thus far, and we shall look at these potential college busts who have just one year (or two, for transfers) to put it all together.

(NOTE - I consider high school "standouts" to be players who had made the top 50 of the Rivals 150 in any given year, so please be guided accordingly.)

Brendan Lane (F, UCLA, 6'9-223) - Let's face it - there doesn't seem to be a chance he can get meaningful minutes behind David and Travis Wear. Barring any injury to the twins or to gigantic center Joshua Smith, Lane will be the first frontcourt man off the bench at best.

Wally Judge (F/C, Rutgers, 6'9-245) - This young man was supposed to follow in the footsteps of Michael Beasley and Bill Walker, two highly-touted high school forwards who had great, albeit brief runs as Kansas State Wildcats. Unfortunately, in two seasons, Judge couldn't quite get untracked. It will be interesting to see how Judge performs for Rutgers now that he's done sitting out the requisite one year for transfers. He'll be joining a team that finished 11th in the Big East last season, a team not known for its size or rebounding. Hopefully Judge could provide both in this change of scenery.

Rakeem Buckles (F, Florida International, 6'7-215) - Buckles has had a rough going in his three-year NCAA career with Louisville, but unlike the other players in this list, we won't see him on the court this season. That's because Buckles announced in June that he shall be transferring to Florida International University and sitting out 2012-13 as a transfer. The versatile forward will be closer to home, playing for another Pitino (Rick's 29-year-old son and ex-Cardinals assistant Richard) and by the time he's ready to hit the court again, we hope he won't be haunted by the injuries that have slowed his promising career.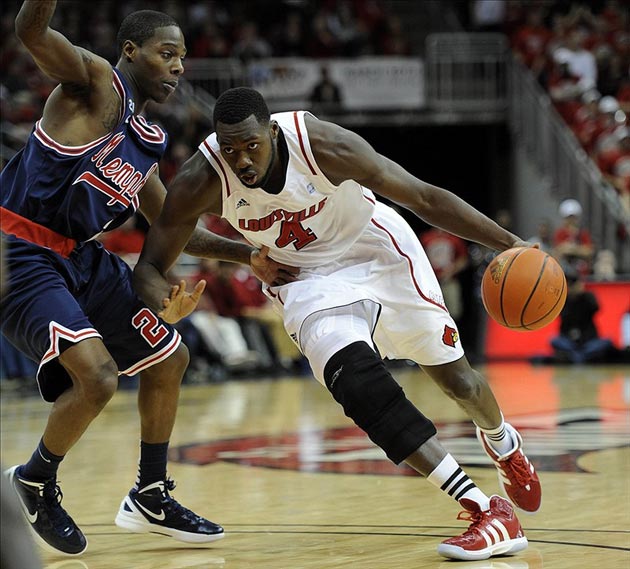 Jon Hood (G/F, Kentucky, 6'7-215) - That's right, we've got another player with two years of eligibility remaining. The fifth member of Kentucky's high-profile 2009 recruiting class (with Wall, Cousins, Eric Bledsoe and Daniel Orton - who all took the one-and-done route to the NBA), Hood played sparingly and didn't shoot too well when he was healthy, and when he tore his right anterior ligament in July of last year, his 2011-12 season was over before it started. With freshmen Archie Goodwin and Alex Poythress and Wright State transfer Julius Mays joining the team, this former Top 50 recruit will find it hard to get minutes at either the two or the three in this typically deep Wildcats lineup.

Dante Taylor (F/C, Pittsburgh, 6'9-240) - Last season, Taylor averaged just 5.8 points and 4.9 rebounds in close to 19 minutes a game. That's not what one would expect from the first McDonald's All-American signed by Pitt in over twenty years. Last year he split time with TalibZanna, who actually played better off the bench. He's an energy player on the court, a great athlete, but despite shooting 58 percent (mostly from point-blank range), his offense needs a lot of work. Taylor will need to show a great deal of improvement on the offensive end if he wants to win a full-time starting gig and avoid the "bust" tag.


What do you think?
We'd love to hear your comments and/or opinions. If you submit them here, other visitors can read them, rate them and comment on them. An e-mail address is not required.