Pac-12 Network Set To Launch in August
Like the Southeastern Conference, the Pac-12 is one of the most popular and successful sports conferences in the nation. For decades, and at times for many consecutive seasons, both conferences have led the nation in virtually every sport. In basketball and football, however, both conferences reign supreme, which makes the nationwide launch of the Pac-12 Network a huge deal for sports fans everywhere.
With its partnership with ESPN and Fox Sports, the leaders in regional sports broadcasting, the Pac-12 Network will be comprised of a total of seven channels. One channel will be the national network, with the remaining six channels operating on a regional basis. They include:


Pac-12 Los Angeles (USC and UCLA)
Pac-12 Arizona (Arizona State university and University of Arizona)
Pac-12 Washington (Washington and Washington State)
Pac-12 Oregon (Oregon and Oregon State)
Pac-12 Bay Area (Stanford and California)
Pac-12 Mountain (Colorado University and the University of Utah)

Set to officially launch on August 15, 2012, the Pac-12 Network will provide around-the-clock coverage of the conference to a national audience. The new sports network will initially provide coverage of Pac-12 sports to more than 40 million homes, including to every household in each regional broadcast area.

Fans of the Pac-12, including those who live in SEC country, will finally be able to get their fill of conference sports, particularly football and men's basketball. However, no new sports network can be successful without fans everywhere demanding the product. For now, the Pac-12 Network has only struck deals with Comcast, Time Warner Cable, Cox Communications, and Bright House Networks.

Absent are two of the larger cable television providers, Charter Communications and Cablevision. Also missing, and more problematic than the absence of deals with Charter and Cablevision, are deals with the two largest satellite television broadcasters in the nation, Direct TV and DISH Network. The two satellite television providers service some 48 million subscribers, compared to the roughly eight million serviced by Charter and Cablevision.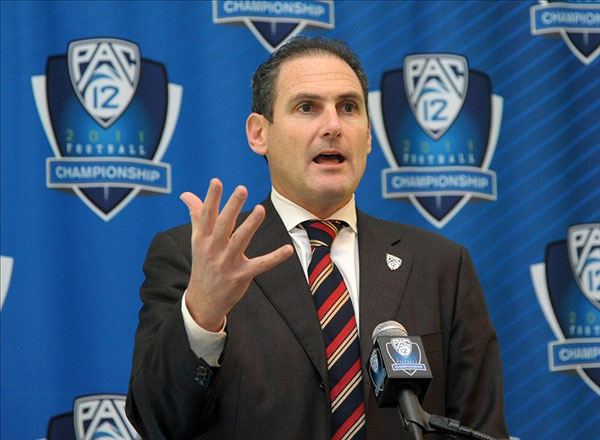 Pac-12 commissioner and member of the Pac-12 Network executive team, Larry Scott, has stated publicly he's "quietly optimistic" the Pac-12 will have deals structured with the two satellite premium home television providers by the fall.

Still, even with the largest satellite provider, DirecTV, there are no guarantees of success. The Big Ten Network, as an example, has a deal in place with DirecTV, and there's no question the additional coverage has helped with their success. The Mountain West Network, on the other hand, failed after a mere five years and they had a similar deal with DirecTV.

The difference could come down to the popularity of the conferences. The Big Ten Network, with such powerhouse schools as Michigan, Penn State, and Ohio State has nationwide appeal. The now-defunct Mountain West Network was the broadcast arm of the Mountain West Conference, which only had regional appeal with fans of teams such as Brigham Young University, the University of Utah, and Texas Christian University.

By this standard alone, the Pac-12 Network should be optimistic for the future, as well as its ability to strike deals with any other cable and satellite television companies they desire. Their 12-year deal with ESPN and Fox Sports won't hurt their bid for success.


What do you think?
We'd love to hear your comments and/or opinions. If you submit them here, other visitors can read them, rate them and comment on them. An e-mail address is not required.