Duke and UNC Are Too Big To Fail
By Dennis Berry

If you are a college basketball fan then you have to be keeping a close eye on stories involving Duke and North Carolina. Two of the more storied programs in college basketball have been in the news the last few weeks. It is not the normal news that usually surrounds the schools.
The NCAA has been investigating an academic scandal at North Carolina. It appears that student athletes were allowed to enroll in bogus classes. They received passing grades without having to step into a classroom. This first came to light when Julius Peppers' transcript appeared online in August and placed him in such a class.

Peppers played football and basketball for North Carolina from 1999 to 2001. He was also a member of North Carolina's 2000 Final Four team.

Then last week news broke that puts Duke in the cross hairs of the NCAA. During the 2009-10 season Lance Thomas was a starting forward at Duke. In December of 2009 he purchased $97,800 worth of jewelry. He paid $30,000 of it at the time and had to pay off the rest within 15 days.

He did not make the payment. This caused the store to file a lawsuit against Thomas seeking the rest of their money. Remember how Thomas was a starter for Duke later that season when they won the 2010 NCAA Championship in Indianapolis?

So you are probably thinking to yourself, man those schools are doomed. They are probably going to have to take down some banners.

Don't hold your breath.

It would be more shocking if the NCAA actually punished both North Carolina and Duke. It would be major news if the NCAA went after two of the best programs in the nation.

While the investigation is still ongoing at North Carolina, the NCAA has stated that so far they have not found any rule violations in Chapel Hill. Never mind that there are years of documented proof that Carolina broke rules, the NCAA says everything is ok.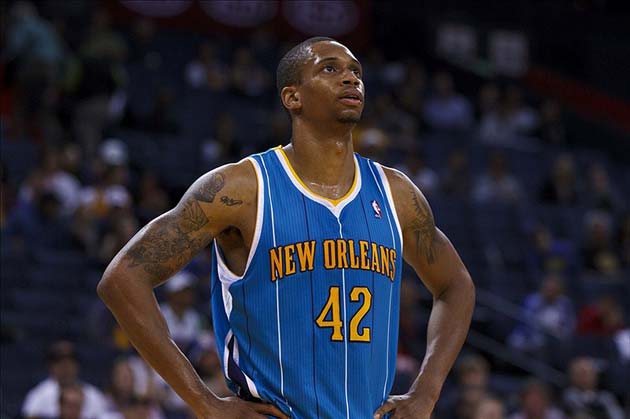 In the case of Duke and Thomas, there are two major questions that have to be answered. The first is how a student-athlete has $30,000 to put down as a down payment for jewelry. The next question is if Thomas received "extra benefits" by the store issuing him over $60,000 in credit.

If that is the case then would it be enough to force the NCAA to vacate wins from the 2009-10 season for Duke, including the NCAA title?

The truth is the NCAA will not touch either program.

First, both schools are NCAA favorites.

North Carolina is one of the all-time winningest programs in college basketball history. They claim five national titles, four since 1982. It is often looked at as one of the cleanest basketball program.

Although Duke's basketball history is not as storied as North Carolina, it has been one of the top programs since the 1980's. That is when Mike Krzyzewski took over as Head Coach. All Duke has done since then is win four NCAA Titles and Krzyzewski has become the NCAA men's all-time wins leader, including 854 at Duke.

So the NCAA would have to tarnish the reputation of winning of the top three winningest schools of all time and the all-time winningest coach in men's college basketball. Highly unlikely.

The final reason to not expect anything is because the NCAA cannot put Duke and North Carolina on post season bans. See the NCAA Tournament is a major money maker for the NCAA. Duke and Carolina are obviously two of the biggest draws in college basketball. Not having them in the tournament would be a major hit to the NCAA.

So don't expect the NCAA to do anything to the Tar Heels or Blue Devils. Both programs will go on like nothing happened.


What do you think?
We'd love to hear your comments and/or opinions. If you submit them here, other visitors can read them, rate them and comment on them. An e-mail address is not required.