Duke is the Best Team in College Basketball
In theory, no record is unbreakable.

In reality, some records will hold until the end of time.  Or the end of sports, whichever comes first.

What makes certain records so unbreakable?
Records are products of their times.  So, while the players rarely get worse over time, the game changes and certain records stand alone.

Take Major League Baseball's Triple Crown.  Eighteen players have won the Triple Crown in baseball's history, four in the 1930s alone.  But Miguel Cabrera was the first to win it since 1967 when he poked past Mike Trout for the honors.  Baseball players have certainly gotten better since the 1930s – racial inclusion alone doubled the league's talent level – but the game also made it easier to hit home runs, skewing the statistic to allow less talented players to routinely win home run and RBI titles.

Similar baseball changes have ensconced Cy Young forever as the Majors' all-time winning-est pitcher.  In Cy Young's day, players routinely finished games and competition was exceptionally weak, so Young accumulated over 500 in his long and storied carrier.  Today, even top pitchers rarely go beyond six or seven innings, dramatically increasingly the chance of losing a league.  The result: few future pitchers (if any) will ever win 300 games – the historic benchmark for the Hall of Fame – let alone 500.

Many sports have their hallowed, unbreakable records.  In NBA basketball, Kobe Bryant is gunning for the all-time scoring record, held by Kareem Abdul Jabbar, but it will take another half-decade of elite play for Bryant to even have a chance.  Still, despite Jabbar's exceptional performance and longevity, the record is not completely untouchable.  In fact, basketball's most untouchable records are the all-time career assist and steals totals, both held by John Stockton.  One of the Hall of Fame's most understated, underrated players, Stockton quietly accumulated 2+ steals and double-digit assists per game over a twenty year career; putting insurmountable distance between him and anyone else who might hope to surpass him one day.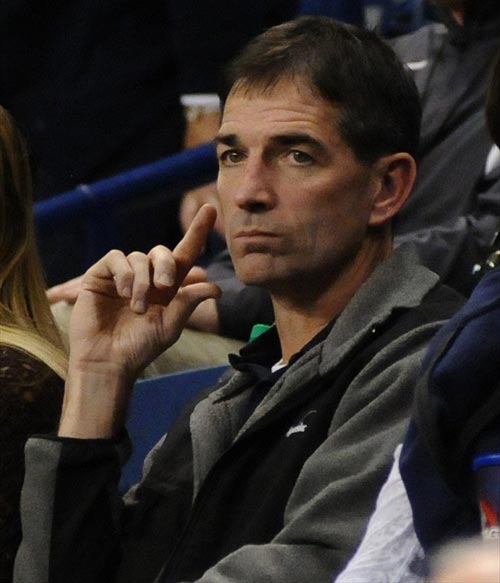 Nov 30, 2010; Spokane, WA, USA; Gonzaga Bulldogs and Utah Jazz former guard John Stockton watches the game against the Eastern Washington Eagles and the Gonzaga Bulldogs during the second half at the McCarthey Athletic Center. Photo Credit: James Snook-USA TODAY Sports.

Even NFL football, known for its excitement and anything-can-happen mentality, has its unbreakable records.  It might not be recorded on paper but Lawrence Taylor's record for sheer defensive ferocity will never again be equaled.  In fact, with new rules favoring offense across the league, the NFL's best defenses will never even come close to approaching the ferocity of their record-setting forebears. If you put the 1985 Bears defense on a field in 2013, not a single play would go by without a penalty call.

Does that leave future sports stars without hope?  Of course not!  There will always be new records to set; new directions that lead to new achievements.

Nothing is unbreakable.  Just take a look at the NFL's career passing yards records in a few years.
What do you think?
We'd love to hear your comments and/or opinions. If you submit them here, other visitors can read them, rate them and comment on them. An e-mail address is not required.