Stevens Smart and Mooney All Staying Put
You have heard the old saying before, "the grass is always greener on the other side." We all know there is some truth to it. For coaches, there is a lot of truth to this quote. Now that the 2010-11 college basketball season has come to an end, the coaching shuffle has begun.
Basketball coaches want to win, and many want to win at the highest level they can. Just like any profession, you want to be rewarded for your accomplishments. Whether it be with a bigger paycheck at you current job or with the chance to move up, the thoughts are there. If you can win, the faster you will be able to move up and every coach is aware of this fact.

There are only a handful of basketball programs that are considered the best in the country. Schools like North Carolina, Duke, UCLA, Kansas, and Kentucky are as high as you can go in college basketball. If you have enough success and have proven that you can build a team that is capable of winning a title, then you can expect to hear from one of these schools.

To get to the level of these schools, you have to go through the ranks to get there. First you have to start at a small college and build a program. Then you have to move to a mid-major school and win there. After that you get a shot at a lower level job in a major conference and once you prove you can win there, you may get offered a big time job.

The interesting thing is that once coaching jobs opened up at schools in major conferences, three young coaches who had great NCAA tournaments seem to be content to stay at there current mid major jobs. Richmond's Chris Mooney, VCU's Shaka Smart, and Butler's Brad Stevens all say they are happy where they are.

Mooney just signed a 10 year contract extension at Richmond following the Spiders' run to the Sweet 16. Mooney led Richmond to a 29-8 record last year and the school's first Atlantic 10 championship. He is 112-87 in his six seasons at Richmond, with his record improving each of the last four years.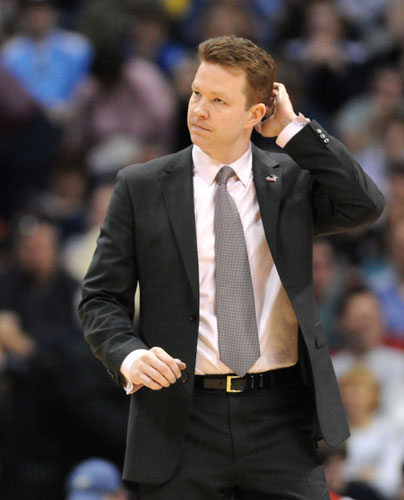 His name came up a lot after Richmond was eliminated from the NCAA Tournament. The head coaching jobs at Tennessee, Missouri, and North Carolina State were still open. Mooney, however, chose to stay at the program he built for the last six seasons.

Shaka Smart took the 11th seeded VCU Rams to the Final Four. In the process of the Rams run to Houston, Smart's coaching stock soared. Although he has only 2 years of head coaching experience, his name was mentioned in the news for almost every job opening at a major conference school. Many of which were filled by the time the Rams season was over.

NC State reportedly offered the job to Smart and he declined. Instead, Smart signed an eight year contract extension. Since Smart has become the head man at VCU, the Rams are 55-21 and were the CBI Tournament Champions last season to go along with their Final Four appearance this year.

Of course, perhaps the biggest name of the young coaches is Brad Stevens. He has taken Butler to two straight NCAA Championship games. Although he has lost both times, he has proven that he knows what it takes to lead a team that far. In four seasons at Butler, he is 117-25 and has been to the NCAA Tournament each season.

It remains to be seen if any schools will offer Stevens a job. Last season he signed a contract extension through the 2021-22 season. Last year schools like Oregon, Wake Forest, and Clemson were all ready to offer him a job.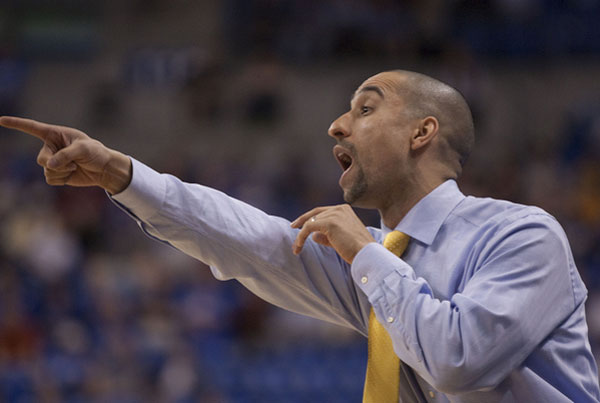 So why are these young coaches, that have proven they can produce success, staying at their small programs? They could have huge paydays coming their way if they would choose to go to a bigger school at a major conference. Maybe it is because they know they have a good thing going where they are. Perhaps they are all thinking that it's not always bad to be the big fish in a small pond.

They have proven that they can win where they are right now. They have shown that they can not only win in their conference and make the NCAA, but also win in the NCAA Tournament. Staying in the smaller conference gives them a better chance of winning and getting into the NCAA. Why go to the Big East or ACC and always have to fight for a spot when you can dominate the league you are in?

Perhaps there is no job they really want. If there is a coaching position open, chances are that means the basketball program is not in the best of shape. The school may be facing NCAA discipline or the roster may be short on talent. That would be a whole rebuilding job. While coaches love to put a stamp on a program, a coach has to want to face the challenge that comes with rebuilding.

Most importantly, it has to be that they are happy where they are. The one thing that comes out of reading all of the quotes after announcing they were staying was they liked where they were. They were happy with their place in the community, with the school, and what they have accomplished. They were also ready to try and continue to grow the program they have built.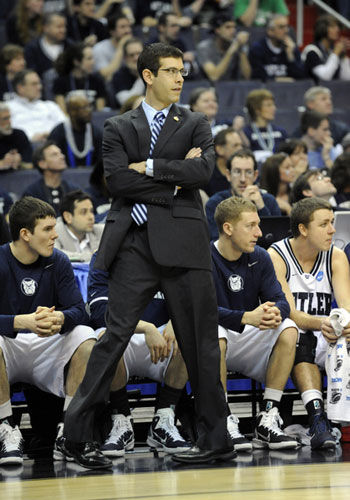 There will be many job openings in the future. As long as they keep winning, their name will keep coming up for any opening. Until then, they are staying where they are. The grass may be greener, but right now these young coaches are happy with the grass under their feet.


What do you think?
We'd love to hear your comments and/or opinions. If you submit them here, other visitors can read them, rate them and comment on them. An e-mail address is not required.