College Basketball Coaches Shouldn't Control Transfer Decisions
By Dennis Berry

There is a trend among college coaches that have emerged over the past week. Several coaches are trying to control what school a player can transfer to. It is an ugly side of college sports that makes little sense.

A player can want to transfer for any number of reasons. Maybe he is unhappy with his decision after his freshman season. Perhaps a school hires a new coach and a player knows that it is best for him to move on. There is even a rule that if a player has eligibility left he can transfer to another school and enroll in a graduate program not offered at the other school. If he does that, the NCAA will allow them to play immediately.
That is how the story of St. Joe's and Todd O'Brien became a national story in December. O'Brien transferred to the University of Alabama-Birmingham, enrolled in a graduate program not offered by St. Joe's, and wanted to use his final year of eligibility.

That was the plan. Then St. Joe's Coach Phil Martelli would not grant O'Brien's release. O'Brien tried to appeal to the NCAA twice. Twice it was denied. So O'Brien lost a year of college eligibility. O'Brien said that Martelli was upset that he wanted to transfer and felt "wronged" by the player's decision.

That is part of the problem. College coaches feel like they have absolute control over everything that surrounds their program. When a player wants to leave, they take it personal and then want to control where a player goes.

It popped up again this week when Wisconsin red shirt freshman Jarrod Uthoff decided that he wanted to transfer. Head Coach Bo Ryan did not like that decision. So Ryan decided to ban schools that Uthoff could transfer too.

At first Ryan eliminated every Big 10 school, Iowa State – Uthoff is from Iowa – and Marquette. That is "normal" under NCAA rules. Then Ryan banned the Atlantic Coast Conference as possible destinations for Uthoff as well.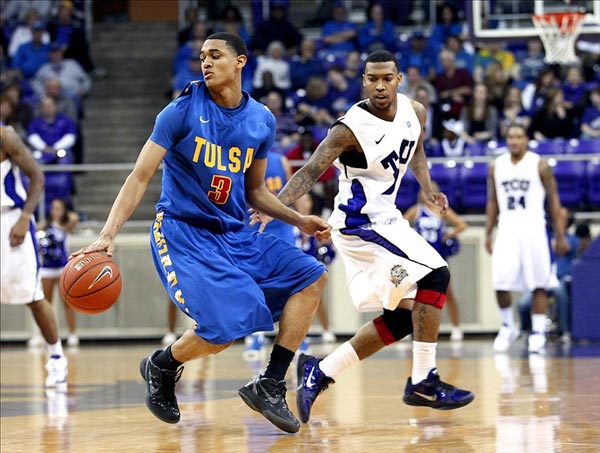 We have also seen new coaches doing it. New Tulsa Head Coach Danny Manning was looking forward to working with Jordan Clarkson. Unfortunately the All-Conference USA guard decided that he would like to play elsewhere. Clarkson submitted a list of nine schools that he would like to contact about transferring to, but Tulsa only allowed three schools permission to contact him.

They did this despite the fact that according to his father, no Conference USA schools were on the list.

Frank Martin was hired as the new South Carolina basketball coach on March 27. With a new coach in Columbia, Damontre Harris was looking to transfer. He was given a release to transfer from South Carolina. There was a catch though; he cannot transfer to NC State.

It is just so hard to understand why coaches or schools would feel like a "jilted" partner and try to control where a player goes. Transferring is hard enough for a player. They have to sit out a year before they can play. They have to adjust to a new school, system, and teammates. There is no guarantee that they will succeed on top of all that.

It is understandable to restrict a kid from going to another school within your conference. It is even OK to restrict them from going to a rival school in another conference. It is another thing to try to eliminate a whole different conference from where they can go.

Yet coaches do not seem to have a problem doing this. They want complete control over a player when they sign to play with them. It even seems that some will seek out revenge because a player is not happy at their school.

If a coach truly cared about the player, then they would do whatever they could do to help the player succeed. This would include helping them by letting them go to a school that they feel is best for them. Not handicapping them by limiting their choices.


What do you think?
We'd love to hear your comments and/or opinions. If you submit them here, other visitors can read them, rate them and comment on them. An e-mail address is not required.
What Other Visitors Have Said
Click below to see contributions from other visitors to this page...

Kid Should Decide, Not Coach Not rated yet
Wow. I completely agree with everything stated above and couldn't say it better myself. When it all boils down to it, i understand the sitting out for …