College Basketball 2011 - 2012 Week 14 Review
By Dennis Berry

The Week of College Basketball: Week 14
Another week down and we are only a few weeks away from the end of the regular season. The term of "bubble team" is becoming a regular phrase during games. Only a few more weeks until conference tournaments begin.

Until then, let's catch up on the past week.
NCAA Denies Connecticut

The NCAA denied Connecticut request to be allowed to participate in the 2013 NCAA Tournament. As it stands not Connecticut banned from the tournament for poor academic results. This is part of the NCAA Academic Progressive Report to ensure that athletes are moving towards graduation.

Connecticut offered to reduce the number of games in played next season, not allowed Head Coach Jim Calhoun to recruit off campus, and forfeit money from the tournament. Connecticut appealed the ruling.

Big East-West Virginia end Fight?

So perhaps the West Virginia Mountaineers will be a part of the Big 12 next season after all. There are reports that the Big East and West Virginia have agreed to a buyout that will end a legal fight that had being going since November. The Big East will get $20 million in the split, $11 million coming from West Virginia and the other $9 million coming from the Big 12.

With West Virginia on the move, it could allow Boise State to move to the Big East starting in 2012, although nothing official has come from Boise State.

Another story to follow will be what this means to Pittsburgh and Syracuse. Both teams are going to the ACC and had agreed to wait the 27 month period before leaving. Will they look to go to the ACC sooner?

Alabama Suspensions

Last week was not a good week for Alabama coach Anthony Grant. On Tuesday Grant suspended Tony Mitchell for conduct detrimental to the team. There was no one specific incident, but a buildup of many things. Mitchell was the second leading scorer on the team.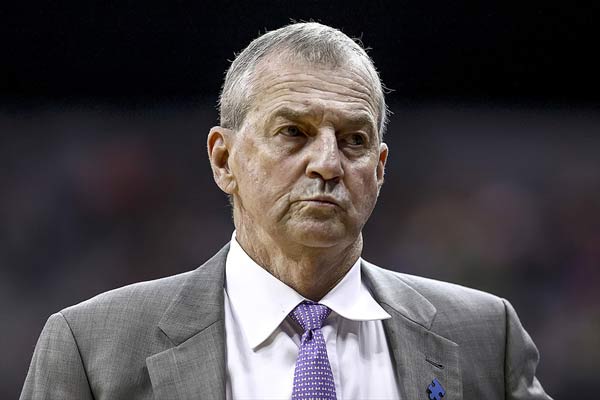 Then Saturday Grant suspended Trevor Releford, JaMychal Green, Andrew Steele hours before the Crimson Tide faced LSU. The trio was suspended for violations of team rules. That left Alabama without its three top scorers as they fought for an NCAA Tournament bid.

The Tide went 1-1 this week but the lose to LSU will hurt comes Selection Sunday. Still Grant deserves to praised for not putting a NCAA bid above team rules. It was a tough call, but Grant made the correct decision.

Nation's Top Three Point Shooter Dismissed

Jordan Burgason has been kicked out of Lipscomb for unspecified violation of team rules. Burgason was the leading top three point shooter in the country, shooting 52.6% from behind the arc. He was also the Bisons leading scorer averaging 16.4 points a game.

Weber on the Hot Seat?

On January 10 Illinois was coming off an upset win of then #5 Ohio State. The Fighting Illini was 15-3 and looked like they could be in position for an NCAA Tournament bid. Fast forward a month later and Illinois has lost six of seven and are 16-9 and below .500 in the Big Ten.

This is the third year in a row that Illinois has started good, but struggled in the Big 12. Last year Illinois finished 19-12 and 9-9 in the Big 12 and did not make it out of the first weekend of the NCAA Tournament. In fact, Illinois has not been out of the first weekend of the NCAA Tournament since their National Title loss to North Carolina in 2005.

If Illinois does not make the NCAA Tournament, could Bruce Weber's job be in trouble?

Air Force Fires Reynolds

Air Force fired Head Coach Jeff Reynolds after and 11-10 mark this year that included a 1-6 record in the Mountain West Conference. Reynolds had been the head coach at Air Force since 2007. His first season at Air Force Reynolds went 16-14, his only winning season. They never had a winning record in the MWC and best finish in the conference was fifth

UPSETS!!!

Tennessee over #8 Florida
Tennessee State over #9 Murray State
Boston College over #15 Florida State
Gonzaga over #16 Saint Mary's
Evansville over #17 Creighton
Wichita State over #17 Creighton
Georgia over #20 Mississippi State
Princeton over #25 Havard

What do you think?
We'd love to hear your comments and/or opinions. If you submit them here, other visitors can read them, rate them and comment on them. An e-mail address is not required.