Archtypes of Madness: How the NCAA's Characters Stack Up

Millions of fans hate Duke.  As Chuck Klosterman alluded on Grantland, such hatred is paradoxical for many since Duke embodies the old ideals of college basketball.  North Carolina is more beloved across the nation, despite being the alma mater of more SOB stars than any other place on basketball's earth.  Why?
The madness is in the archtypes.  In college basketball, unlike in almost any other sport, the great programs' reputations just don't match their archtypes.  In a sense, they are each the real-world representers of a reality that just does not conform to fans' archtype perception of what they represent.

Look at Duke.  The Blue Devils' real archtype is old college basketball; excelling year-in-year-out without top notch NBA talent, one and done NBA players, coach-killers, or thugs. Coach K's players are the most polished, educated, prime examples of student athletes left in the world of basketball.  Yet, Duke's fan archtype is of the big bad program; the school that dominates constantly, gets all the talent, wins all the games, and breaks the hearts of fans everywhere.  It's nonsensical but oh so real.

Look at Florida – the supposed underdog archtype. Florida was the No. 1 team in this year's Pomeroy rankings but did not earn a #1 seed; a veritable wolf in sheep's clothing.  Yet, what has Billy Donovan done to earn that designation?  The Gators have won two NCAA Tournament championships in the last decade, which is tied with any other program for the most in that span, and been deep in the tournament on several other occasions.  Florida is a behemoth, the classic favorite archtype for haters – yet it earns little respect from anyone but hardcore statisticians.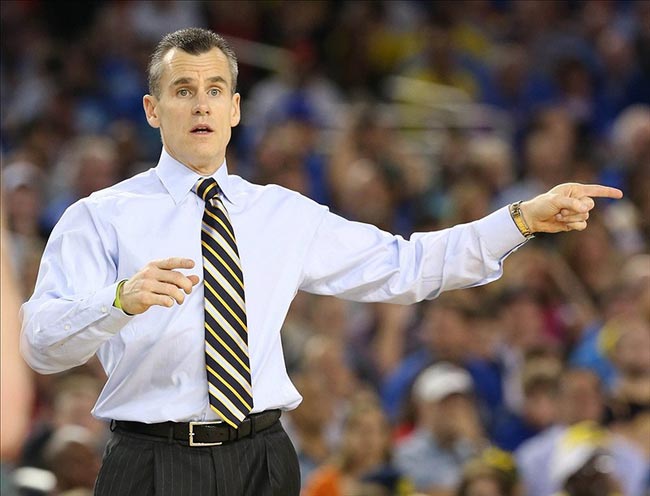 Mar 29, 2013; Arlington, TX, USA; Florida Gators head coach Billy Donovan on the sideline against the Florida Gulf Coast Eagles in the first half during the semifinals of the South regional of the 2013 NCAA Tournament at Cowboys Stadium. Photo Credit: Matthew Emmons-USA TODAY Sports.

This does not happen in other sports.  The New York Yankees are baseball's behemoth archtype in both reality and perception.  28 World Championships and an obscene $200M payroll will do that for you.  The Boston Celtics are actually the gritty basketball champions; epitomized by their tough, hard-nosed style, Boston attitude, and 17 NBA Championship banners.

So, why does this happen in college basketball?  Perhaps it's the lack of money – no teams can buy stars and championships and automatically earn widespread enmity.  Perhaps it's the unpredictability – even college basketball's best programs don't dominate year in and year out.  Perhaps it's...I don't know.

I just know it's fun.
What do you think?
We'd love to hear your comments and/or opinions. If you submit them here, other visitors can read them, rate them and comment on them. An e-mail address is not required.