Top Ten College B-ball Teams with Freshman Concerns
By Dennis Berry

It is not uncommon for the NCAA to take their time with elite recruits.

In 2009 it was top recruit John Wall who had to sit an exhibition and regular season game after a NCAA investigation. Wall also had to repay money from unofficial visits during his recruitment.
In 2010 it was Josh Selby who was under NCAA investigation. Selby would be suspended for the first nine games of the 2010-11 season. Again it came down to money with Selby taking more the $5,000 in improper benefits.

It happens almost every year. This year the NCAA is very busy looking into some of the top recruits in the 2012 class. Those recruits also happen to be part of some of the best teams going into the 2012-13 season.

The recruits that are being looked into are UCLA's Shabazz Muhammad, Kentucky's Nerlens Noel, and NC State's Rodney Purvis. All three players are ranked in the top overall rankings of every recruiting service in the nation. Muhammad and Noel are ranked first or second in each ranking.

The investigation into Muhammad is not a surprise. There have been serious questions about his eligibility since the winter. The NCAA is looking into who paid for two of Muhammad's unofficial visits – it is unknown if these were to UCLA. The NCAA is also looking into a man who may have been connected to Muhammad's AAU team.

While the NCAA is looking into Muhammad, the UCLA basketball team is playing exhibition games in China.

Purvis has not been cleared by the NCAA. He is the top recruit for Mark Gottfried since he took over at NC State last year. The NCAA has let Purvis attend class, but has not cleared him to play this year.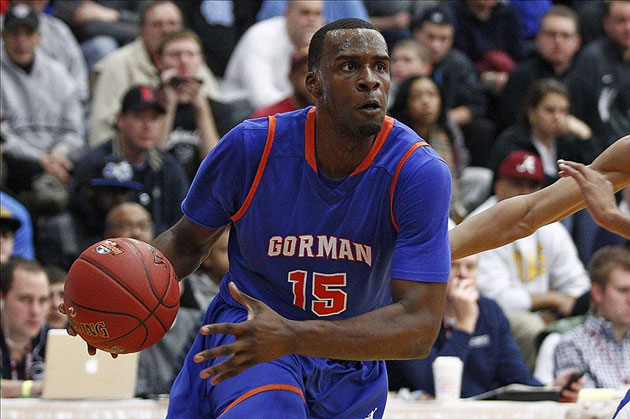 Like Muhammad, Purvis had to miss out on a trip overseas. NC State played four games as part of a Spanish exhibition tour.

The Noel situation came as the big news last week. There were concerns about Noel back in May when the NCAA sent officials to Everett High School in Massachusetts, the school he attended during his freshman and sophomore years. Then in August the NCAA visited Noel's New Hampshire prep school, Tilton.

The odd thing about the timing of this report is that it came out the day that classes started at UK. Noels was on campus and it appeared that there would be no issues surrounding him.

All three players are expected to have huge impacts for their teams.

With Purvis on board NC State was expected to contend for an ACC title. They were also looked at as a possible Final Four team. That of course is if they have a Purvis on the court.

Muhammad is the crown jewel of Ben Howland's 2012 class. This class is expected to return the Bruins back to the top of the PAC-12 and contend for a National Championship. If Muhammad cannot play, those big expectations will be hard to meet.

For Noel, he is expected to replace Anthony Davis at Kentucky. He will be asked to replace perhaps the best freshman big man to ever play the game. Noel comes into college with the reputation as being a great shot blocker.

Of course when it comes to recruiting to elite players, there are always questions. The top players will always get looked at longer by the NCAA. Whether it be money or academics, the NCAA will make sure that an elite recruit is good to go before they can play.


What do you think?
We'd love to hear your comments and/or opinions. If you submit them here, other visitors can read them, rate them and comment on them. An e-mail address is not required.
What Other Visitors Have Said
Click below to see contributions from other visitors to this page...

Leave These Kids Alone NCAA Not rated yet
Leave these kids alone NCAA your going ruin yalls name and no one is going want to watch a NCAA game and then bye bye to yalls money and new cars and houses. …