College Basketball's Five Most Disappointing Teams in 2013
By Dennis Berry

We have reached the final week of the college basketball regular season. While the smaller conferences are having their conference tournaments, the major conferences still have games to play.

We know which teams have had success this year. Let's take a look at five teams that have not met the expectations that many predicted for them back in the preseason.
West Virginia Mountaineers

While this was the Mountaineer's first season in the Big 12, they were expected to be better than they have shown this year. Going into their final road game of the season at Oklahoma Wednesday night West Virginia was 6-10 in Big 12 play. There were signs that the Mountaineers would struggle this year early in the season. Losses to Davidson and Duquesne in non-conference should told people that this team would be bad. They do not even have a player averaging double digit points a game. Unless they get on a role to finish the year and win some games in the Big 12 Tournament, this will be the first year that West Virginia will have a losing record since Bob Huggins took over in 2007.

Minnesota Gophers

Now you are probably saying to yourself, "Didn't Minnesota just beat top ranked Indiana last week?" Well yes they did, but before that the Gophers were not living up to their hype. This was built up as Tubby Smith's best team since he came to Minnesota in 2007. After starting the season 12-1, they were supposed to contend for a Big 10 title. All they have been is a .500 teams so far. Since January 12, they are only 5-8. That includes a four game losing streak and a six game road losing streak going into Wednesday night's game at Nebraska.

Florida State Seminoles

Going into the season Florida State was a Top 25 team in both preseason polls. They showed they were anything but that in the very first game of the season when they lost to South Alabama. A loss to Mercer and then a loss to Auburn solidified the fact that Florida State would not contend in the ACC. Coming off an ACC title last year, many predicted that they would finish near the top of the league again. Losing four starters was apparently too much for Leonard Hamilton to overcome.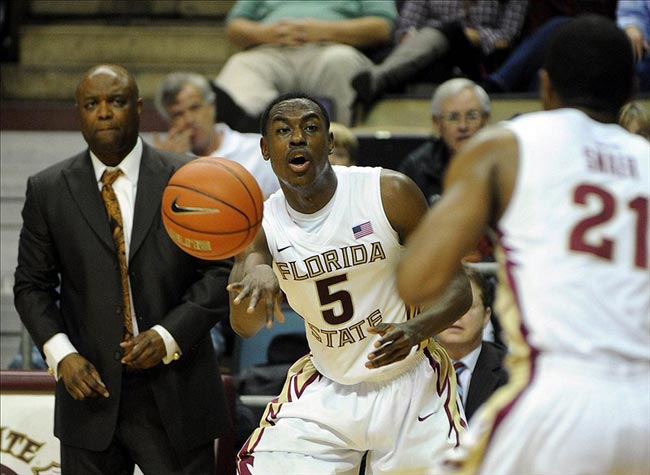 North Carolina Tar Heels

Sure, the Tar Heels are 21-8 going into their game Wednesday night against Maryland and appear to be on their way to a NCAA bid, but no one is intimated by them. Their best win in the non-conference was against then #20 UNLV at home. They were blown out by Indiana and Butler. They also lost to Texas, which really hurt them. Then in the ACC they had beaten all the teams they were suppose to beat, but that is about it. They have not beaten the two teams above them – Miami and Duke – this season.

Kentucky Wildcats

When you are ranked third in the preseason polls and are no where close to the rankings by the end of the season, you are a disappointment. That is just what Kentucky is. Coming off a national championship last year, John Calipari had to replace his starting five and sixth man. He did it with another top ranked recruiting class, this time the results have not been there like the last three seasons. After losing Nerlens Noel to a knee injury, Kentucky is 3-2; that includes a 30 point loss to Tennessee and a 13 point loss to Arkansas. Kentucky is sitting right on the NCAA bubble and needs to win out to feel safe on Selection Sunday.


What do you think?
We'd love to hear your comments and/or opinions. If you submit them here, other visitors can read them, rate them and comment on them. An e-mail address is not required.