This Week in College Basketball: Week 6
By Dennis Berry

The Best Basketball Blog's weekly look at the past week of college basketball.

NCAA puts Stipend Increase on Hold

On Thursday the NCAA announced that the plan to increase student-athlete allowance was on hold until at least January. The new plan would have allowed some schools to give an additional $2,000 in expense allowance to student athletes.
The reason for the hold is that125 schools have signed an override measure to have it reviewed. Until the NCAA Board of Directors meets, the legislation is suspended.

There has been increase conversation about paying student athletes since the past summer. NCAA President Mark Emmert addressed it by asking that school give an additional $2,000 on top of the scholarship. Now it appears that it is in trouble of ever happening.

The NCAA Board of Directors meets on January 14 to decide what to do with the rule.

No Criminal Charges in UC-XU Brawl

If It was not for Ohio State and Kentucky losing on the same day, the lasting imagine of Saturday December 10, 2011 would have been the fight between Cincinnati and Xavier. It was an awful scene that left some wondering if any criminal charges would be filed.

Well last week it was announced that no charges would be filed over the fight. Hamilton County Prosecutor Joe Deters said that upon review the video from the fight that  it was a matter better left to the schools to handle.

"This was an unfortunate situation. However, after talking with both coaches, I truly believe that the teams will be able to deal with the situation more effectively than the criminal justice system," Deters' announcement noted.

He also noted how Kenny Frease, who took a sucker punch from Cincinnati's Yancy Gates, deserves credit for reaching out to Gates in the days after the fight.

While no charges were filed, punishment was still handed down. Players on both sides were suspended for their part in the fight. Cincinnati suspended senior Yancy Gates, junior Cheikh Mbodj and freshman Octavius Ellis six games each and freshman Ge'Lawn Guyn for one game. Xavier suspended freshman Dez Wells and walk-on Landen Amos for four games, junior guard Mark Lyons for two and senior guard Tu Holloway for one game.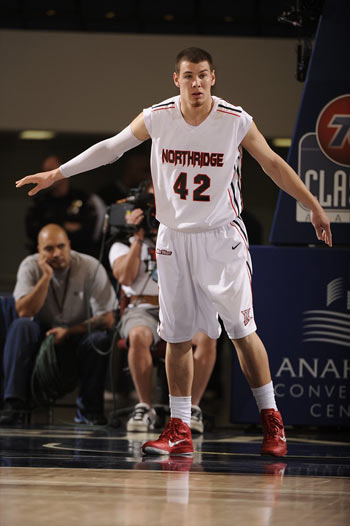 Kansas Player Arrested

Kansas freshman Ben McLemore first year in college has been rough.

First he was ruled ineligible this season because of problems with his high school transcript. Then last Tuesday he was arrested after he failed to appear in court.  The arrest stems from being cited for alcoholic possession as a minor on November 4.

Coach Bill Shelf was not happy with McLemore poor judgment.

"Ben was arrested today for missing a Dec. 6 court date, which is obviously not acceptable. Ben, not 21, was given a citation earlier for possession of alcohol at Abe and Jake's, a local Lawrence establishment. He exercised poor judgment," KU coach Bill Self said in statement. "He also did not let anyone know that he had been cited and had a court appearance because, certainly, we would have made sure he was there."

McLemore was the highest ranked incoming freshmen for Kansas this season. Shelf said that as long as his grades are good, he should start practicing with the team.

Florida Extends Donovan's Contract

This past week Florida extended the contract of Billy Donovan through the 2015-16 season. That is a smart move for Florida.

Donovan has been at Florida since the 1997-98 season and in that time he has gone to three Final Fours (2000, 2006, 2007) and won two NCAA Titles (2006, 2007). Not bad for a basketball program at a school known more as a football school.

NCAA's only Deaf Player gets 5th Year

Michael Lizarraga is not your average college basketball player. He is the only deaf player in Division I men's basketball and he plays at Cal State Northridge. Last week the NCAA granted a waiver to give Lizarraga a fifth season of eligibility.

Lizarraga asked for a fifth year after he only played in seven games as a freshman. The 6' 7" should help Cal State Northridge in post as he was their second leading rebounding last year.

People like to give the NCAA a lot of grief for how they interpret the rules, but they did the right with this case.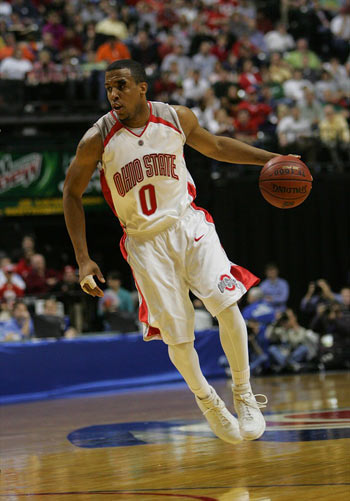 Pesky Injuries

They happen all year and we have highlighted some of the season ending injuries within past posts. Nagging injuries affect teams as well and this past weekend two top teams were affected by them.

Ohio State fans were scared when big man Jared Sullinger left the game against South Carolina and headed back to the locker room. Sullinger has missed time this year with back problems and many may have feared that it was bothering him again.

That was not the case at all. In fact, Sullinger had been kicked in the foot and he suffered a bone bruise. He was listed as day to day and sent a tweet to come OSU fans of their worries.

Kentucky fans also were worried about one of their best players on Saturday night. Terrence Jones suffered a dislocated finger on his left hand in the Wildcats win over Tennessee-Chattanooga.

Jones spent much of the game protecting his left hand after it appeared he got it caught up in a player's jersey. Jones tried to play through it with the help of the Kentucky training staff, but it was obvious that he could not go. It is uncertain if Jones will be able to play Tuesday night against Samford.

These are two injuries to keep an eye on to see how long they last.

UPSETS

Illinois State over #25 Vanderbilt
Kansas State over #23 Alabama
UNLY over #19 Illinois
Oral Roberts over #8 Xavier
North Dakota State over Washington

Dunk of the Week

There were plenty of great dunks from this past weekend, but I was most impressed with this one pulled off by Washington's Terrence Ross.

To finish of the alley-oop while still turning in the air takes great body control.


What do you think?
We'd love to hear your comments and/or opinions. If you submit them here, other visitors can read them, rate them and comment on them. An e-mail address is not required.