The Rise of the Texas Longhorns in Big 12 Basketball
After finishing 7th in the conference last season, Rick Barnes' Longhorns are off to an impressive 7-2 in conference start trail only Kansas (8-1) in the standings. How have they done it? Simple, rebounding.
Last year, Texas grabbed 37.7 boards per game, an impressive mark to be sure, but for a team that is fairly inconsistent in most other regards, its just not good enough. This year, however, the Horns have been averaging 42.8 rebounds per game (4th in the NCAA). The ability to rebound in the tightly contested Big 12 is an underappreciated quality. The increased second chance opportunities and limitation of those same opportunities for the opposition have clearly served Barnes' club well.

In four of their past five games, the Longhorns have dethroned four Top 25 ranked teams in Iowa State (#8), Kansas State (#22), Baylor (#24), and Kansas (#6). Earlier in the year, they took down UNC (#14 at the time) in Chapel Hill, and only narrowly lost to Michigan State (#5 at the time) and Oklahoma State (#11 at the time). One could certainly construct a well rounded argument supporting the idea that if the Longhorns were playing the way they are now, they might be undefeated vs. Top 25 teams.

Of course, that is only speculation, but the wins Texas has been able to get this season have impressed everyone nonetheless. It is fairly safe to say nobody was expecting much from this years Texas team, but all of us have been pleasantly surprised.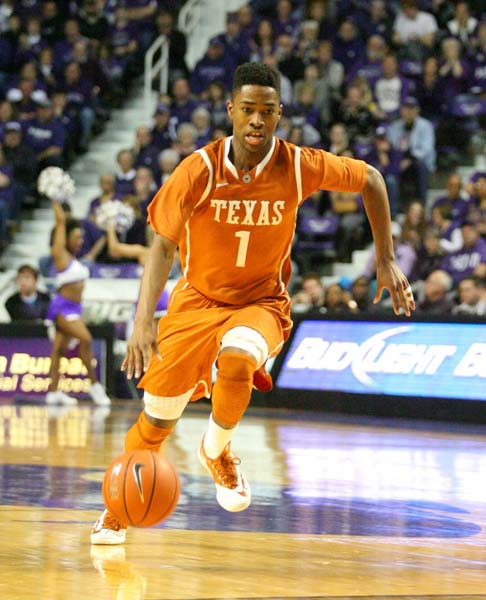 Freshman guard Isaiah Taylor is another big factor in the increased performance of this year's Longhorn squad over last year's. Playing an average of 29.4 minutes per game, Taylor has been able to add a much needed 12.1 points per game. More importantly, he has filled the void in the point guard role left by MyckKabongo who left for the NBA after last season.

The inside presence of Jonathan Holmes and Cameron Ridley have also been a major reason for their recent success. If Cameron, Holmes, and Taylor can keep up their fantastic play, there may just be no stopping the Longhorns this season, and a tournament berth is surely on the horizon. With a run like these past few games, Texas could look to do some serious damage amidst a competitive tournament field.


What do you think?
We'd love to hear your comments and/or opinions. If you submit them here, other visitors can read them, rate them and comment on them. An e-mail address is not required.
The Rise of the Texas Longhorns in Big 12 Basketball to NCAA Basketball Blog