Most Likely 2013 NCAA Tournament Upsets
By Dennis Berry

When the NCAA Tournament kicks off on Thursday – please do not count the play in games – the one thing that fans love to watch for are early round upsets. It makes for some great television the first weekend. Fans love to pick them as they fill out their own brackets days before the games.
So which games are going to give us the best shot at an early upset? Here is a match up in each region to keep an eye on:

West Region – #12 Mississippi over # Wisconsin
The West region is loaded with double digit seeds that could pull off an upset in Round 64. We like Ole Miss to knock off Wisconsin.

The Rebels are coming into the game riding a big wave of momentum. They had to win the SEC Tournament and they did. They have an outstanding scorer in Marshall Henderson. If you don't know about Henderson, you will hear plenty about him when the tournament starts this week.

Now Wisconsin is going to try and slow this game down and keep the score in the 50s. They will try and be really physical and play tight defense on Henderson. It will not matter.

The big dance is the stage that Henderson has been waiting on. He will show up and lead Ole Miss to the upset.

South Region – #11 Minnesota over #6 UCLA
This is going to be a popular pick among a lot of people filling out brackets. While Minnesota has not been playing their best ball the past couple of weeks, they should be able to knock off UCLA.

The Bruins took a huge blow when they lost Jordan Adams to a foot injury. Now they are going to have to change their game plan because of the loss. Adams was the second leading scorer behind Shabazz Muhammad. He was just able to get baskets in so many different ways; the loss will be too much to overcome.

Minnesota has a veteran squad and has all the pieces to pull off the upset. Playing in the toughest conference in America, the Big 10, has them ready for the NCAA Tournament.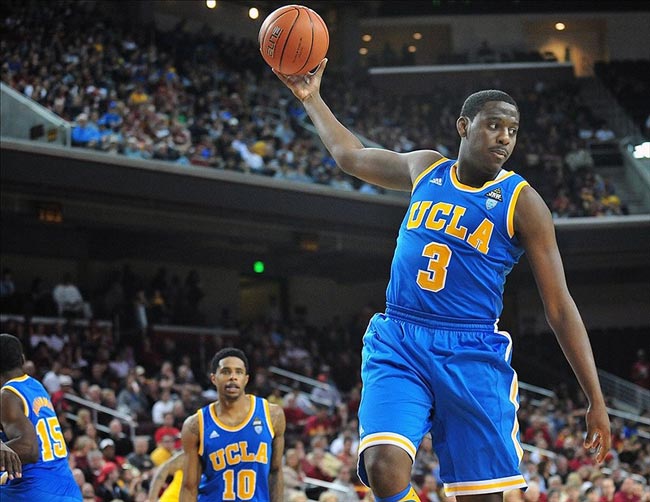 Midwest Region – #10 Cincinnati over #7 Creighton
This really is a bad match-up for Creighton. Sure the Blue Jays have one of the best players in the region in Doug McDermott, but Cincinnati has the talent advantage at almost every other position.

The Bearcats will be led by junior Sean Kilpatrick who averaged 16.9 PPG and 5.2 RPG this season. The Bearcats also have one of the best point guards in this region in Cashmere Wright. He was second on the team in scoring and led them in assists.

While the Bearcats may not be able to stop McDermott, they will be able stop the rest of Creighton with pressure defense. This coupled with Cincinnati's control of the paint and rebounds will allow them to move on to the round of 32.

East Region – #13 Montana over #4 Syracuse
This match-up is so even you don't even know it. Syracuse averages 71.3 points a game; Montana averages 71.1 points a game. Syracuse averages 66 possessions a game; Montana averages 65 possessions. Syracuse averages 1.08 points per possession; Montana averages 1.09.

On and on and on it goes.

So how will Montana pull off the upset? They will do it at the three point line. Montana shoots 39% from the three point line. They have five players that shoot at least 40 percent from three and with two other players shooting above 30%. Mike Weisner is the most dangerous three point shooter at 46%. Then Jordan Gregory and Kevin Henderson both shoot 44% from deep.

Montana will get hot from deep and rain a barrage of three pointers on the Orangeman to sink their title hopes.


What do you think?
We'd love to hear your comments and/or opinions. If you submit them here, other visitors can read them, rate them and comment on them. An e-mail address is not required.