Can Uconn Beat Duke?
by Adam Cignatta
(Storrs, CT, USA)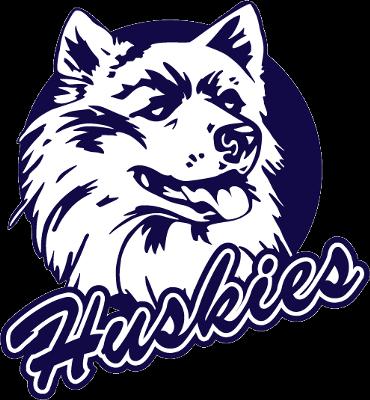 UCONN Huskies
Now that Kyrie Irving has gotten injured and there is talk that he may not return this season, it brings up the big question: Is Duke now vulnerable in their repeat hopes?


The most recent polls still have them atop, as they should be, but the true story of the polls in recent weeks has been the meteoric rise of the young Uconn Huskies. Projected to finish in the bottom half of the Big East, the Huskies surprised everyone by running out of the gate and picking up some huge wins in Hawaii at the Maui Invitational.
Much focus and attention has already been payed to the brilliant play of Kemba Walker, current front-runner for National Player of the Year, but what of the rest of the team? Alex Oriakhi is averaging a double double right now, and has been an absolute beast down low. He has given Jim Calhoun his best low post option since the departure of Josh Boone in 2006.
The Huskies are loaded with freshman this year, with four freshman seeing significant minutes. They all have shown some real promise, leading many fans to hope that even if they cannot go all they way this year, they have a very bright future. Shabazz Napier has emerged as the clear successor to Kemba. His quickness and ball handling skills have already started to wow fans and opponents, and his shot can be deadly from range. Roscoe Smith has excellent length and size and is developing into a solid forward. Niels Giffey from Germany is not the typical Uconn import from abroad. Rather than an enormous yet
raw big man from Africa, Giffey is a small, pale, defensive specialist with excellent on-ball defense and a great sense for sniffing out rebounds. Jeremy Lamb is a high flier and is developing into a shooting threat as well.
With all of these threats in place and with the leadership of the fantastic Kemba Walker, could Uconn beat Duke in a high-stakes game in March? Kyle Singler has been quietly off to a mediocre start, averaging less points, less rebounds, less assists, and shooting a worse percentage from the 3 point line. Losing Irving's production of over 17 points, 5 assists, 1.5 steals, and 45% from the 3 point line is certainly going to take a big toll.
With the ACC weak this year, Duke does not have a currently ranked team remaining on their schedule. They should be able to get through the season with at most 2-3 losses, and probably secure a 1 seed as long as they don't blow consecutive games down the stretch.
Would Uconn not match up perfectly with the Blue Devils this year? Would could guard Kemba Walker on Duke without Irving? Doesn't Uconn have the perfect defensive platoon to shut down Singler and Nolan Smith?
I contend that by having one true, undisputed star in Kemba Walker, one very solid and talented big man in Oriakhi, and a large group of burgeoning role players that will only get better as the season continues, that the Uconn Huskies will be hanging another Final Four banner up at Gampel next fall, and the causality of their success could easily be the vaunted Duke Blue Devils.