Now We Know Why Frank Haith Left Miami
By Dennis Berry

Shapiro Allegations Affect Miami's Old & New Coaches
When Haith was hired by the University of Missouri to coach the men's basketball program, it raised a couple of questions. Why did Missouri hire him and why would Haith want to leave Miami?

Heath was coming off a 21-15 season at Miami, but only 6-10 in the ACC. In fact his overall record of 129-101 is not enough to overcome his 43-69 conference record in seven seasons. Those numbers do not seem to back up hiring Haith as a replacement for Mike Anderson, who took over at Arkansas.
So why would Haith want to leave Miami? It is a football school with little interest in basketball. Even given his poor conference record, there seemed to be little heat on him at Miami. Perhaps Haith wanted to go a school where basketball got more support from the school and the fans.

Or maybe the reason that Haith wanted out of Miami came out this week. The Yahoo! Sports report that came out last week when former booster Nevin Shapiro detailed what would be enough violations for the NCAA to shut down the Miami football program.  There were also allegations against the basketball program. Shapiro claimed that he paid $10,000 to get a commitment from DeQuan Jones.

Jones was ranked as the 23rd best overall player in the class of 2008. He has done little in three years so far for Miami. Last year he averaged 13.9 minutes a game and 4.5 points a games. His career highs came in the 2009-10 season when he averaged 16.6 minutes a game and 5.7 points a game. Not exactly money well spent.

Shapiro claims that former Miami assistant coach Jake Morton, who is now at Western Kentucky, first came to him about the money. He also claims that Haith knew about the payoff and thanked him in a brief encounter in 2008. It should be noted that Shapiro claims that the money was returned to him in 2010 after Shapiro left messages for Morton and Haith. He also claims that Jones did not know of the payment.

So now that we know of the claims made by Shapiro, it is up to Haith to talk about what he knows about the allegations. Right now Haith is not talking, except to the NCAA. The NCAA will meet with Haith to determine what he knew and did not know about Jones and the $10,000. The NCAA will also meet with Morton as well.

In the mean time, there is a dark cloud that hangs over the Missouri and Western Kentucky basketball programs.For Western Kentucky, it is bringing in an assistant coach who may have had direct involvement in providing money for a player. It is much worse for Missouri if the allegations turn out to be true. While Haith may not have had direct involvement in the payment, his knowledge of it, if true, is troubling.

Cash payment claims are nothing new for Missouri. Former Missouri guard Ricky Clemons made claims of cash payment during his time at Missouri under coach Quin Snyder. Although the NCAA never proved those claims, it was enough for Snyder to resign as coach midway through the 2005-06 season.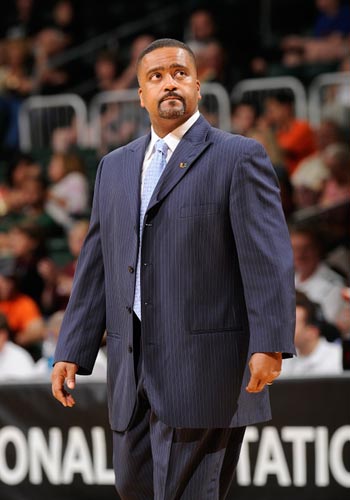 Now could Haith be gone before even coaching one game? That will come down to whether Haith knew of the payment and if the NCAA can prove that he did.

Missouri says that when they hired Haith, they were unaware of an investigation involving Miami. Did Heath know that an NCAA investigation into the football program involving Shapiro also lead to a look into the basketball program?

One would have to believe that since the NCAA just now wants to talk to Haith and Morton that the NCAA was not aware of a payment until the Yahoo! Sports article was released, there was not prior knowledge of this allegation. So Missouri was right in stating it felt confident that Haith was a good hire. Now the question is how will Missouri respond?
At this time it is only one man's claim of money being exchanged for a player's commitment. That man is in jail because of a ponzi scheme and has more ties to football than basketball. Except for the fact that he donated $50,000 to the basketball program in 2008. There is a photo of Shapiro with Haith and Miami president Donna Shalala at a fundraising event after Shapiro handed over the $50,000 check.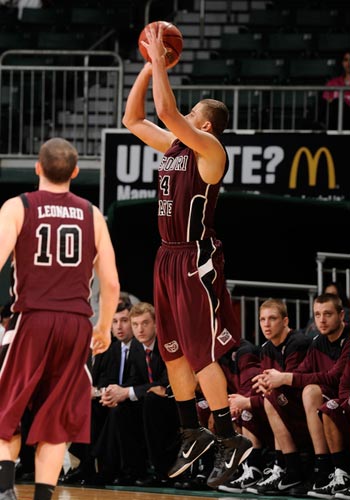 If it is proven that Haith did know about the payment then Missouri should fire him. It may set the program back a couple of years, but it would be best for the school to cut ties with him.

In the meantime there is only one person to feel bad for. New Miami basketball coach Jim Larranaga. He took over for Haith in April. He comes from George Mason, a program that he built into a winner and took to the Final Four a few seasons ago. Now he has a program that could be facing NCAA discipline for something the current coaching staff had nothing to do with.

Any sanctions the NCAA could out on the Miami basketball program will only hinder Larranaga's task at building the Hurricane's basketball program. With the limitations that the basketball program already faces, that makes competing in the ACC even tougher.

Of course if the NCAA drops the hammer on the football program and gives it the "death penalty" Miami may be forced to become a basketball school.


What do you think?
We'd love to hear your comments and/or opinions. If you submit them here, other visitors can read them, rate them and comment on them. An e-mail address is not required.