NHL Lockout: Letter to Gary Bettman
To NHL Commissioner Gary Bettman:
Have you not learned anything from the NBA and the NFL the past year? The NHL does not need, I repeat, DOES NOT need a lockout. The deadline has come and gone and now we are in a stalemate. Both the NFL and NBA are coming off lockout seasons, so you as commissioner should have been eagerly working with the players union to get a deal done. Do you not like making money and putting a good product on the ice? If so, why the heck is there not a deal done? Are you pulling a page out of NFL Commissioner Roger Goodell's playbook and trying to get the entire sports world to dislike you? If not, you are well on your way to being hated by NHL fans. Remember how Goodell was booed during the NFL Draft? Well my friend that will be you very soon.
The NHL is coming off a phenomenal season, one that brought in some new fans – myself included. So instead of gearing up for an action packed season, fans have to wait to see if there will even be a season. It would truly be a tragedy if there wasn't a season this year as the NHL, in my opinion, is gaining some popularity. Preseason games have been canceled and it doesn't seem like either side is going to budge. This is definitely disheartening because it is avoidable. Knowing the collective bargaining agreement was coming to an end; both sides should have been working hard to get a deal done. Shame on the NHL for not learning a darn thing from the NBA and NFL; this is an issue that should and could have been avoided.
Many franchises locked up key players prior to the lockout, which was smart. If the entire season is lost they still have plenty of years left on the contracts of star players. One such player, Pittsburgh's Sidney Crosby, has even said he doesn't see a deal getting done anytime soon and would consider playing overseas. If I'm a Penguins fan, I'd be irate. Crosby missed a boat load of games last year after suffering a concussion. I applaud the league for trying to protect its players and like other professional sports organizations focusing on concussions and player's safety. But if Crosby and some other stars play overseas, and get injured the NHL will look stupid for putting its stars in danger.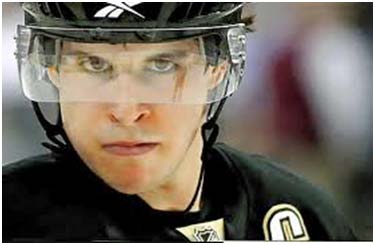 ---
Alex Ovechkin of the Capitals is going to play in Russia until the lockout ends. According to ESPN, some players are also looking at playing in Sweden during the lockout. Some players will be allowed to return to the NHL if and when the lockout is over, which is good news. But remember how some players in the NBA – J.R. Smith, Patty Mills, Kenyon Martin and Aaron Brooks – who played in China during the lockout and had to remain with their new team until the season was over. That could be another issue some teams face if this lockout goes far into the regular season. The bottom line is this – if you are an owner in the NHL you don't want your stars overseas. Granted players will be in game shape when the lockout ends but is it really worth risking injury to a star athlete? Not a chance. They are the face of the franchise and teams need their Ovechkin and Crosby.
I know sports are a business and this whole collective bargaining agreement is part of this big business. But the fact of the matter is the people being hurt by this lockout are the fans. They are the ones that attend games, buy the gear of their favorite team and player and give players a reason to take the ice. With no fans there is no reason to play the games. So it is time to stop being selfish and get back to work. Hopefully once the NHL lockout ends, all major sports take note of the past two years and make an effort to avoid work stoppages in the future. If fans turn their back on you there will be more to worry about than a collective bargaining agreement.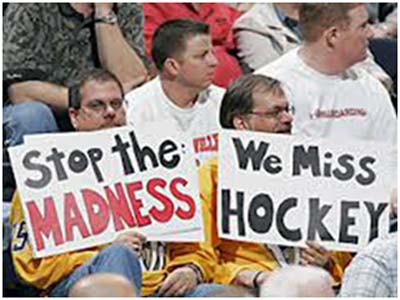 Other Lockout Articles:
---
What do you think?
We'd love to hear your comments and/or opinions. If you submit them here, other visitors can read them, rate them and comment on them. An e-mail address is not required.
---
From NHL Lockout: Letter to Gary Bettman to Other Archives | Sports Blog | NFL Football Blog | NCAA Football Blog | NFL Football Archives | College Football Archives | MLB Baseball Blog | College Baseball Blog | MLB Baseball Archives | NBA Basketball Blog | NCAA Basketball Blog | NBA Basketball Archives | NCAA Basketball Archives | Fantasy Football | Fantasy Basketball | Fantasy Baseball | Soccer Archives | Olympics Archives | Stupid Athletes Archives | Football Forum | Basketball Forum | Baseball Forum | NFL Football Store | NBA Basketball Store | MLB Baseball Store | NCAA Football Store | NCAA Basketball Store | NCAA Baseball Store | Fatheads | NFL Football Tickets | NBA Basketball Tickets | MLB Baseball Tickets | NCAA Football Tickets | NCAA Basketball Tickets | NCAA Baseball Tickets |
---
Home Page
About Us | Contact Us | Site Search | Advertise | Terms of Use |
---