NFL Referee Lockout
With labor disagreements in the past, both the NFL and NBA are back on track for the upcoming seasons. But the one thing many people don't know is that the referees for the NFL are holding out and waiting for a new collective bargaining agreement. So what does this mean for the season? Fans will have replacement refs to complain about instead of the usual officials led by Ed Hochuli.
Hochuli has been known to get under the skin of fans by what they believe is the wrong call or for his long drawn out explanations of penalties. Regardless, the normal referees won't be officiating games this season – at least for the start. Commissioner Roger Goodell plans to stick with the replacement refs that have been officiated the preseason games thus far. The commissioner acknowledged that officiating games isn't a "perfect science" and mistakes will be made. He even went to the extent of asking coaches and players not to criticize the refs. That is what I call a ridiculous statement. I'm not sure what Goodell is thinking but that won't work. Coaches and players will continue to argue bad calls for the rest of time. And I'm willing to bet that some players and coaches feel they'll be able to bully these replacement refs into getting the calls they want. I doubt it will work, but Goodell will definitely have something to say if anyone attempts to bully the refs.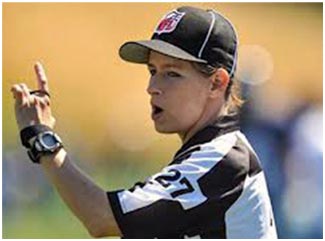 To ensure the best quality of football Goodell and the NFL should come to an agreement with the referee association so they can get back to business. The integrity of the game is at stake. No one will want to remember this season by a blown call that has a momentous effect on the outcome of the Super Bowl. There are a lot of things at stake and fans won't soon forget that their favorite team didn't make the playoffs because of a replacement referee. Granted fans would be upset that a regular official messed up a call, but the taste of disgust would linger longer if a replacement ref blew the call. Besides fans, by nature, are bitter when their team struggles and automatically look for a scapegoat; and there is no better scapegoat than these replacement refs.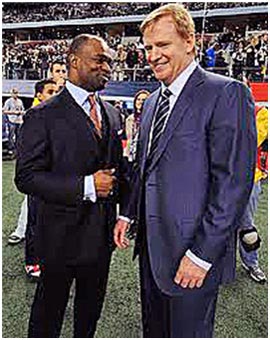 Besides, what else would Hochuli do on Sundays? I wonder if Hochuli and the rest of the officials would get together and watch the games or boycott the NFL altogether? How about banding together to sing 'I Will Survive' and dancing around in a jail cell? Wait that was the replacement players in the movie The Replacements. That would be pretty funny though seeing the refs re-enact that scene. Perhaps they can do a short commercial once this lockout ends and poke fun at this ordeal. It is a bit baffling though that the NFL didn't get this situation under control right after the lockout with the player's union last year.
Back to the matter at hand. It makes no sense to have these inexperienced refs take the field when the NFL has officials that have been calling games for more than a decade. I know they don't get every call correct, and we all make mistakes, but it just seems stupid that the commissioner isn't budging on this issue. This smells of Goodell wanting to flex his power. We all know you are the commissioner, but it is time to do what is best for the game. Come to an agreement with the refs and let's play (watch) some football. Let's put all egos aside, shake hands and get on with the season.
Other NFL Referee Lockout Articles
---
What do you think?
We'd love to hear your comments and/or opinions. If you submit them here, other visitors can read them, rate them and comment on them. An e-mail address is not required.
---
From NFL Referee Lockout to NFL Football Blog | Sports Blog | NCAA Football Blog | NFL Football Archives | College Football Archives | MLB Baseball Blog | College Baseball Blog | MLB Baseball Archives | NBA Basketball Blog | NCAA Basketball Blog | NBA Basketball Archives | NCAA Basketball Archives | Fantasy Football | Fantasy Basketball | Fantasy Baseball | Soccer Archives | Olympics Archives | Stupid Athletes Archives | Other Archives | Football Forum | Basketball Forum | Baseball Forum | NFL Football Store | NBA Basketball Store | MLB Baseball Store | NCAA Football Store | NCAA Basketball Store | NCAA Baseball Store | Fatheads | NFL Football Tickets | NBA Basketball Tickets | MLB Baseball Tickets | NCAA Football Tickets | NCAA Basketball Tickets | NCAA Baseball Tickets |
---
Home Page
About Us | Contact Us | Site Search | Advertise | Terms of Use |
---