Why Playoff Baseball is Still Special to Americans
When I was growing up, baseball was still called, "America's pastime." I didn't grow up in the 1950s, baseball's heyday, yet people still used the iconic phrase with good reason. Baseball held a special place in American hearts; it was the boring, long game that nonetheless elicited more excitement out of its great moments than any other sport.
Now, Major League Baseball has been eclipsed by NFL Football as America's en vogue sport and many fans barely sit through five innings of regular season ball. Even amongst my friends, who grew up watching Mark Grace and the Chicago Cubs religiously, few actually sit through nine innings unless there is an entire cooler of beer and at least two bags of chips on the table.
Playoff baseball is different.
The regular season's luster may have dimmed, its 164 games somehow overshadowed by the NFL's 16 game blitz, yet the brilliance of the postseason remains deeply compelling to American sports fans. It is almost night and day; the regular season ends with barely a modicum of interest from casual fans, then the playoffs begin and all of a sudden it feels like everyone is tuning into the games.
To be sure, every sport gets a 'playoff boost.' NBA basketball desperately relies on it to attract disinterested fans, the types who used to only watch the rock star Chicago Bulls on NBC in the 1990s and now just want to watch LeBron James win one big game each year. The NFL's Super Bowl is the single biggest annual event in American television. But, no sport relies on the magic of its postseason like baseball.
So, what it is about playoff baseball that still captivates the legions of sports fans who couldn't sit through a regular season game with a gun to their head and the safety off?
Fans love the history-soaked, unpredictable magic of playoff baseball.
When writing that sentence, I flirted with adding, "I think," "I believe," and "probably," but no qualifier conveyed the certainty with which that point is made. Regular season baseball may be about racking up 95 wins for the division title, postseason baseball is about beautiful, magic moments in the 9th inning when men step up and deliver championships.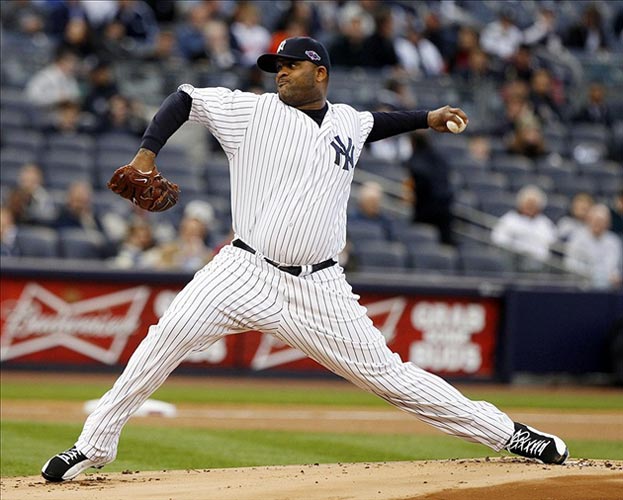 ---
Consider the 2012 Oakland Athletics. Like their Moneyball forebears, the regular season A's were a sneaky good team relying on strong pitching and underrated offensive metrics to quietly assemble the wins to make the postseason. Sports writers hyped up their story beginning in July but watching them still wasn't compelling in the regular season; it takes a large beer cooler to get through nine innings where the offense doesn't have a single true star.
Yet, come playoff time, Oakland quickly morphed into the most watchable team in sports; their improbable Cinderella Man-like story suddenly must-see TV with playoff games on the line and the World Series in (distant) sight.
Sure, Oakland lost, but baseball fans certainly tuned in to see it.
What about the Baltimore Orioles, surprise contenders in the 2012 AL East who couldn't fill Camden Yards with regular season fans with a free promo deal? Come playoff time, they took the archrival New York Yankees to five games, going pitch for pitch with the Bronx Bombers until Yankees ace C.C. Sabathia finally aced the last game. It was playoff baseball at its finest; beautiful, competitive, and eminently unpredictable.
In a sport whose regular season has become as long and pedantic as a presidential campaign, it is that magical uncertainty that fans come to see.
New York Yankees Update: Where Does Alex Rodriguez Go From Here?
To Pay or Not to Pay: St. Louis Cardinals Learn Why It's Hard to Lose a Superstar
---
What do you think?
We'd love to hear your comments and/or opinions. If you submit them here, other visitors can read them, rate them and comment on them. An e-mail address is not required.
---
From Why Playoff Baseball is Still Special to Americans to MLB Baseball Blog | Sports Blog | NFL Football Blog | NCAA Football Blog | NFL Football Archives | College Football Archives | College Baseball Blog | MLB Baseball Archives | NBA Basketball Blog | NCAA Basketball Blog | NBA Basketball Archives | NCAA Basketball Archives | Fantasy Football | Fantasy Basketball | Fantasy Baseball | Soccer Archives | Olympics Archives | Stupid Athletes Archives | Other Archives | Football Forum | Basketball Forum | Baseball Forum | NFL Football Store | NBA Basketball Store | MLB Baseball Store | NCAA Football Store | NCAA Basketball Store | NCAA Baseball Store | Fatheads | NFL Football Tickets | NBA Basketball Tickets | MLB Baseball Tickets | NCAA Football Tickets | NCAA Basketball Tickets | NCAA Baseball Tickets |
---
Home Page
About Us | Contact Us | Site Search | Advertise | Terms of Use |
---