Politics and Sports: When You Count the Dollars, How Much is Too Much for the American Taxpayer
If you want to really know what is wrong with modern sports - and modern politics - look no further than the dichotomy between the rise in spending and the earnings of the people who pay for it.
Exhibit A: $240 million for ten years of baseball.
Albert Pujols' contract is insane. Any lucid person staring at it has to ask: how can any baseball player be worth $240 million dollars, let alone one who will earn it until he is 42? How is it even rational to pay someone over $200 million to mash a baseball?
Exhibit B: $2 Billion for the 2012 Presidential Campaign.
Don't forget the three years of relentless campaigning, constant news barrage, and hundreds of millions spent on House and Senate races.
It's time to ask: how much is too much? And, the better question: who is, and should be, paying for these meaninglessly bloated contracts and political exercises when the American people earn less, relatively speaking, than they have in decades?
Ten years ago, Manny Ramirez's $120 million over eight years was considered insane. That contract was for the best hitter in baseball. Now, that money goes to a nearly washed-up Josh Hamilton – for five years.
Ten years ago, Presidential Campaigns ran for 1 year, including the primaries, and the public financing system provided $160 million for the election.
So much has changed.
But, what has not changed are the wages of the American people. The average American still earns less than 50,000 dollars per year – or one Albert Pujols at-bat, in baseball-speak. Adjusted for inflation, Americans earn less per year right now than they did a decade ago.
Even more ironic, Americans watch less major programming than they did ten years ago. In the late 1990s, Michael Jordan's NBA Finals earned a Nielsen rating over 10. Seinfeld, a sitcom, had a finale broadcast to over 70 million Americans. Now, a major broadcast event, like the World Series, is lucky to get half that viewership. And, despite three years of media attention, fewer Americans than ever bothered to vote.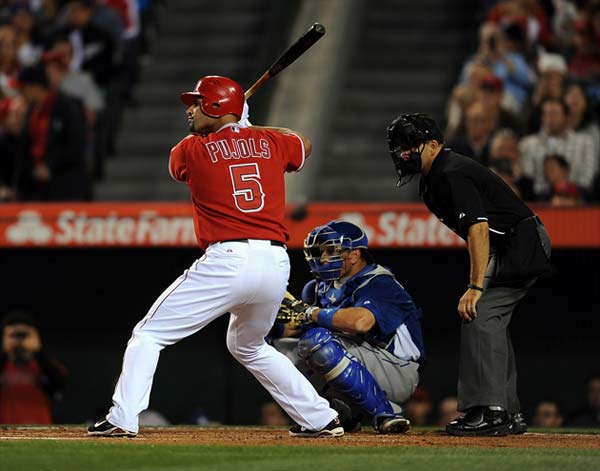 ---
Yet, despite that drop in viewer numbers, the price tags for sports, and politics continue to jut upward. These rises feel almost inevitable, constant, and yet unbelievable, like a Bernie Madoff investment report.
That rise is coming from cable channel's insane bids for TV rights to every major sporting event and political debate. The Los Angeles Dodgers, baseball's shining example of this trend, could earn as much as $250 million annually from their next TV contract.
And, if you hadn't heard, the Dodgers have signed everyone in sight since 2011 and completely changed baseball's financial landscape.
While it all sounds nice to industry insiders, it's a big problem for the people who bankroll them, American fans, who are quietly being pushed out of the equation. Americans pay more and watch less than they used to, an unprofitable trend for them that nonetheless feeds the insane contracts that are defining sports and politics in the new millennium.
Will it change?
Perhaps it's a minority view, but the guess here is it will have to change. In time. All things must balance and, right now, spending in sports and politics is fundamentally unbalanced. Until the American people start earning more, or get unexpected new benefits from watching a sporting event that they have never enjoyed before, that imbalance will continue to grow.
And, eventually, Americans will decide they have better things to do.
'Anyone up for ping pong?'
Read more at:
---
What do you think?
We'd love to hear your comments and/or opinions. If you submit them here, other visitors can read them, rate them and comment on them. An e-mail address is not required.
---
From Politics and Sports: When You Count the Dollars, How Much is Too Much for the American Taxpayer to MLB Baseball Blog | Sports Blog | NFL Football Blog | NCAA Football Blog | NFL Football Archives | College Football Archives | College Baseball Blog | MLB Baseball Archives | NBA Basketball Blog | NCAA Basketball Blog | NBA Basketball Archives | NCAA Basketball Archives | Fantasy Football | Fantasy Basketball | Fantasy Baseball | Soccer Archives | Olympics Archives | Stupid Athletes Archives | Other Archives | Football Forum | Basketball Forum | Baseball Forum | Sports Trivia Questions | NFL Football Store | NBA Basketball Store | MLB Baseball Store | NCAA Football Store | NCAA Basketball Store | NCAA Baseball Store | Fatheads | NFL Football Tickets | NBA Basketball Tickets | MLB Baseball Tickets | NCAA Football Tickets | NCAA Basketball Tickets | NCAA Baseball Tickets |
---
Home Page
About Us | Contact Us | Site Search | Advertise | Terms of Use |
---