College Football Playoffs Will Be Bad for the SEC
By Jason Parsley

A Word of Warning to the Southeastern Conference
The SEC is pushing hard for a four-team playoff system but this may not work out in the conference's favor in the long run. The Southeastern Conference commissioner, Mike Slive, along with most of the SEC's head coaches, says that such a playoff system would be fairer for all schools. This alludes to the controversy surrounding the BCS Bowl system but makes the conference look more altruistic than it actually is in reality. Of course the SEC is going to favor a four-team playoff system, or any playoff system for that matter because, if their proposed system is enacted, at least two SEC teams would likely make it to the playoffs every season for the foreseeable future!
As a result, it would be highly likely for an SEC team to win the National Championship generating huge revenues for the SEC. Even if a SEC team didn't win a Championship, the conference's coffers would still swell due to the playoffs. This is obviously not a fair situation and the decision may be short sighted.

Why is it shortsighted? The playoff system benefits the SEC so spectacularly right now because the conference is strong. The system favors the strong and punishes the weak. But an ebb in power for the SEC is inevitable.

Additionally, the SEC's push for a four-team playoff seems to be motivated by a desire to generate more revenue. The bowl system does this consistently for everyone from the weaker schools to the strongest but changing it this way could lock the SEC out of big revenue when its performance as a conference dips in the future. Take away an assured Bowl opportunity in exchange for an unlikely shot at a playoff and the result is loss of revenue for weaker schools. The SEC playoff system hurts such schools. Such is the nature of competition, it might be argued, but college sports is also about fraternity. It's not the pros, and should not be held to NFL standards. If the playoff system is adopted in June when the NCAA meets, the SEC may at some point find itself pining for the good ol' BCS days.

There are 32 NFL teams and around 120 college football teams. What works for one will not work for the other. Let college football be what it is with all its controversy and debate over fairness. With so many schools competing with each other, of course some will be left out in the cold. But there are ways to minimize this and create a relatively fair future system.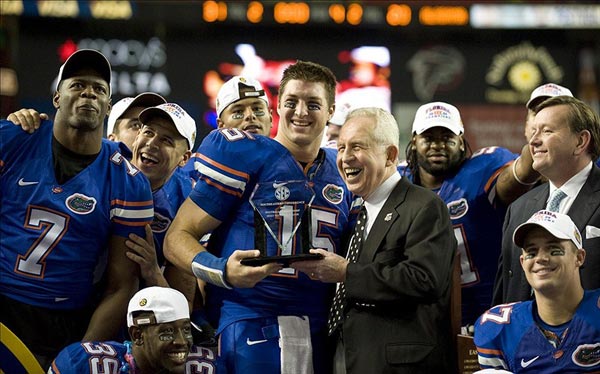 At present, non-BCS teams supposedly have a fair shot at the BCS National Championship in spite of being out of conference and without any Bowl deals. However, a look back at the past twelve years shows that there is a bias against such teams. For example, in 2004 and again in 2008, in spite of playing an undefeated season, the University of Utah was excluded from consideration for the BCS Championship. It could be argued that getting rid of the bowl system and replacing it with playoffs would prevent something like this from happening. But a plus-one system may work just as well. A non-championship, post-season game played exclusively for bragging rights might create a situation which is more inclusive of non-conference teams.

Tweaking the present Bowl system might make more sense than the self-interest directed playoff system being considered by the SEC. This would preserve the spirit of college football while taking into account various conferences' growth. The Bowl system has been in place for a long time in some form or another, and it has worked. It can continue to work if the BCS adjusts its polling system to account for expansions and non-conference teams. The BCS should continue to foster rivalries and competition between and within the various conferences (and include non-conference teams) through its Bowl games. This will produce a somewhat even playing field for schools to get the recognition and revenue they deserve while also preserving the spirit of college football.


What do you think?
We'd love to hear your comments and/or opinions. If you submit them here, other visitors can read them, rate them and comment on them. An e-mail address is not required.
What Other Visitors Have Said
Click below to see contributions from other visitors to this page...