Why No One Is Sleepless in Seattle
By Zach Gilliland

The lovable Peyton Manning, or the newly infamous Richard Sherman? The number one offense in the NFL, or the number one defense?

Any way you look at it, this will be a great matchup as can be seen by the topsy-turvy betting odds on this Super Bowl game.  First the Broncos were favored, then Seattle, now it's the Broncos again.  But, only one team can take home the hardware.  Who will it be?  I think the team holding the Super Bowl Trophy will be the Seattle Seahawks.
I think the Seahawks have the edge here because of a few reasons. According to ESPN, he game being played in cold weather highly favors Seattle. In the cold, Seattle's run game will likely be more effective than Denver's spread passing game.

Russell Wilson becomes very important in this matchup. He doesn't have to be the best player on the field; he just needs to be a game manager. If he can play an efficient game without turning the ball over, it will be hard to beat Seattle.

Their defense is just unstoppable. Their front seven gets to the line of scrimmage very quick, and they also can get to the quarterback. As quick as Manning releases the ball though, I don't think the front seven will be the main factor.

This Seahawk secondary will be the X factor. With Richard Sherman, Kam Chancellor, and Earl Thomas in that back four though, my money is on Seattle.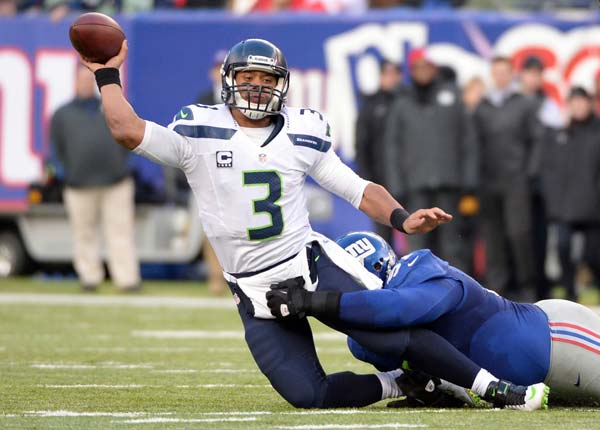 I think this game comes down to how well the secondary of Seattle is able to cover Denver's receivers and how much pressure they can get on Manning.

Denver has some really good receivers though, so it will be a challenge to take away the passing game. Knowshon Moreno has also done a good job of giving the Broncos a run game.

This game will be close and it will be a good game, but the Seahawks just have too much on defense for Denver.


What do you think?
We'd love to hear your comments and/or opinions. If you submit them here, other visitors can read them, rate them and comment on them. An e-mail address is not required.
Why No One Is Sleepless in Seattle to Football Forum