Why Did Manny Pacquiao Decide Against a Timothy Bradley Rematch?
As it turned out, the strangest thing about Timothy Bradley's unjustified, fluke victory over Manny Pacquiao was not the decision itself. It was Pacquiao's decision to forgo a rematch with Bradley and fight Juan Manuel Marquez for an unprecedented fourth time instead.

Why?
From the sports commentator's chair, which is admittedly placed far away from events or any kind of insight into Pacquiao's mind and actions, this decision is inexplicable. It strikes as a poor career move from every possible perspective.

Pacquiao dominated Bradley. Regardless of the official judges' scorecards, Pacquiao won: Sports Illustrated, ESPN's Dan Rafael, HBO's unofficial judge, and nearly every other member of the observing press gave Bradley no more than four rounds. My personal scorecard was 116-112 for Pacquiao and that was including three of the final four rounds for Bradley because I felt he came on strong at the end. So, why didn't Pacquiao accept the rematch, train hard, and beat Bradley down in a second fight that would be very, very carefully judged?

It's hard to say. Fighting Bradley again and beating him soundly would have been the best decision for both his current career and legacy: Pacquiao would have reminded everyone that he actually won both fights and that is how history would have remembered the Pacquiao v. Bradley rivalry.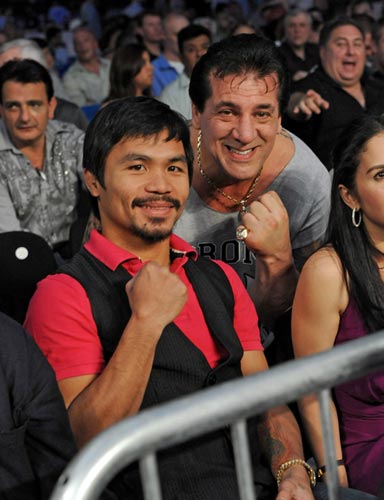 Instead, Pacquiao is letting Bradley get away without a reckoning and facing, of all people, the one boxer who has come closest to defeating him every time they have fought: Marquez. Pacquiao narrowly defeat Marquez in their most recent fight and, in my own and the opinion of many ringside commentators, Pacquiao actually either lost that fight or, at best, earned a draw. He wore down in the late rounds and Marquez, smelling blood, nearly knocked him out.

So, what does Pacquiao get for giving Marquez another chance? Not much. Ratings will be decent but they would be as strong, or stronger, against Saul Alvarez or Amir Kahn. And, if Marquez defeats him, how will that affect his final legacy? Pacquiao will become another in a long list of boxers who history tells us simply fought too long.

And that will be the saddest defeat of all.


What do you think?
We'd love to hear your comments and/or opinions. If you submit them here, other visitors can read them, rate them and comment on them. An e-mail address is not required.
From Why Did Manny Pacquiao Decide Against a Timothy Bradley Rematch to Boxing Blog