What Should Floyd Mayweather Do Now?
It's the million dollar question: what will Floyd Mayweather do after Manny Pacquiao's stunning defeat by Timothy Bradley?
For the moment, Mayweather will sit in jail. He is serving a three month sentence (and going on a luxury hunger strike if recent reports are to be believed). But, once he is out and training again, what will Mayweather decide to do?

Will he pursue the long-awaited bout with Pacquiao? Mayweather now has a perfectly good excuse to avoid Pacquiao; he can ask why he should face a boxer who is clearly in decline and recently lost to Timothy Bradley, a fighter known as much for his lack of power as his undefeated record. However, most observers believe that Pacquiao was robbed and Mayweather may now sense that Pacquiao is ageing and in terminal decline. The time is ripe for Mayweather wants to plan a bout with a declining Pacquaio to secure his boxing legacy.

Or, will he go after Bradley? Pacquiao is apparently set to face Juan Manual Marquez a fourth time and, if their recent bout is any evidence, could suffer a second straight defeat. If Pacquiao loses twice in a row, after losses to Erik Morales and others early in his career, most legacy writers will consider Mayweather the greatest boxer of this era. Mayweather knows this and, if he can crush Bradley and stay undefeated, he can claim a huge payday and argue that he bested the man who, in turn, took out Pacquiao.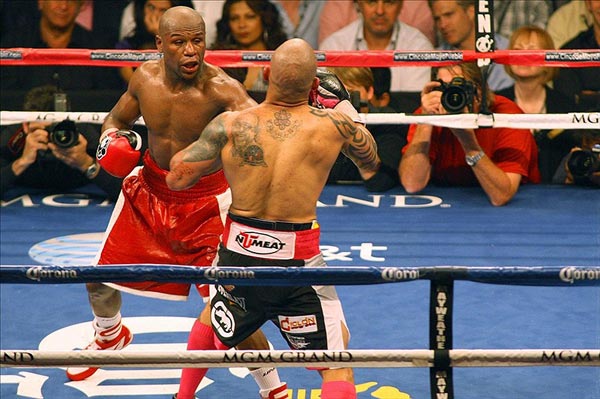 Or, will he fight both Pacquaio and Bradley then call it a career? They are the only two opponents left worth facing in Mayweather's weight classes. Sergio Martinez is too big, Amir Kahn recently lost to (an admittedly supersized) Lamont Peterson, and Julio Cesar Chavez Jr. and Saul Alvarez are too green to face Mayweather. If he crushes Bradley, who is one of the few undefeated champions out there, and Pacquaio, who is his greatest generational rival, there will be nothing left to prove.

So, the question is: what will Mayweather decide?


What do you think?
We'd love to hear your comments and/or opinions. If you submit them here, other visitors can read them, rate them and comment on them. An e-mail address is not required.
From What Should Floyd Mayweather Do Now to Boxing Blog