What Is Wrong With Liverpool?
When Steven Gerrard announced his decision to leave Anfield and target joining MLS or US, Liverpool did nothing but stayed quiet! And that is where half of the sports fraternity is finding it hard to understand why one would take such a decision. With seventeen years of successful games come to a sudden close, the world is definitely not ready.


According to
Jamie Carragher
, it was shocking to see this decision. He said, "I think that along with every Liverpool supporter I am sad that eventually it has come to this. But it happens to all the great players of the past and there will be great players in the future. It has to come to an end someday."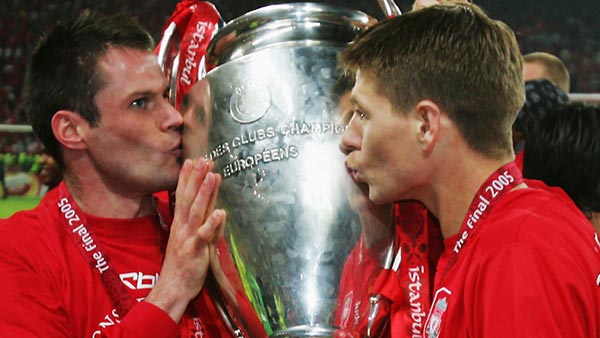 But the point of focus is not that the decision came as a surprise, but the reaction of the club to the decision, which shocked everyone. As is the wont, most clubs try to retain their lead players by offering them future coaching assignments and authoritative positions. Liverpool did nothing to retain Steven and the player is left free to walk the path to US or MLS. Liverpool's reaction is equivalent to a poker player
folding
in spite of having a good hand.
While Steven is doing what all other players do, Liverpool is not doing as expected or done by other players. So yes, we are shocked to see a senior player leave a team that is the favorite of many football followers all over the world. Speculations around transition of Gerrard in the bit-part led to decision have been doing the rounds for some time now. Fans and sports experts say that this move by Anfield sounded odd and definitely left the star player in a sour mood during different plays. Given the track record that Gerrard holds, which includes 11 km games in 2014 alone. A lot has been discussed around Gerrard's Liverpool being one of the best teams in football history, and if skeptics have it right, all that branding went against Gerrard. Liverpool has taken no pain to ensure a two year extension of the contract or offering a coaching duty to Gerrard in near future. As a result, Gerrard has gone on record suggesting that he would definitely love to return to coach the team.
For now, the nation gears up for one of the most crucial moments in soccer history, as Steven Gerrard bids farewell to the team that he made a champion. We will miss Liverpool being that way. Period.