Baggy Jeans Must Have Shallow Pockets
Still trying to wrap my head around this Virgina Tech tragedy. I haven't been glued to the news like this since 9/11. I think now the story will die down and that will give time to the family to have their privacy. Of course this is something that will never be forgotten in our lifetime.
One very famous Virigina Tech alumni has stepped forward and donated $10,000 to assist the families affected by this tragedy. Of course Vick played at Virgina Tech where he made a name before himself before becoming one of the most overrated quarterbacks in the NFL. It's nice that Vick stepped forward to donate some money but doesn't that sum seem a tad low?
Clearly Vick is the richest Vtech athletic alumni out there. His 2005 salary including bonuses was $23 million. His 2006 base salary was $1.4 million which is nothing compared to the total value of his contract which is worth $130 million.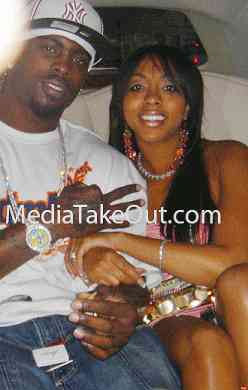 He certainly didn't have to donate but $10,000 seems very low for a man who makes millions and it very much associated with VTech. Maybe $10,000 just a common number for him. Last season when he flipped the bird to fans after a Falcons' game he was fined 10K for his gesture. He then donated an extra 10K to a charity to boost up his public image and make people forget about that incident.
Let's put it in perspective. He gives 10K to charity out of his own pocket presumably to boost his image after giving the middle finger? Then it's the same amount given to assist families of the most senseless act of violence since 9/11?
I guarantee you that watch (above ) is worth more than the amount he donated. Plus he probably has ten more at home. The woman he went probably charges that much for a couple nights of her services.
He could have reached deep into his pockets to really pull out an amount that have a greater impact. Anything over $100,000 would have made me say that was a nice gesture. But $10,000? There are over 30 dead and that's a lot of families. That's a little over 3,000 per family. Give up the watch and the hookers and he could have donated more.
---
---
What do you think?
We'd love to hear your comments and/or opinions. If you submit them here, other visitors can read them, rate them and comment on them. An e-mail address is not required.
---
From Baggy Jeans Must Have Shallow Pockets to NFL Archives | Sports Blog | College Football Archives | MLB Archives | NBA Archives | NCAA Basketball Archives | Soccer Archives | Olympics Archives | Stupid Athletes Archives | Other Archives |
---
Home Page
About Us | Contact Us | Site Search | Advertise | Terms of Use |
---