Top Five Early Season MLB Teams
I know that the season is young and just one month in, but I felt it was a good time to look at who I feel are the 5 best teams in the early parts of the shortened baseball season.
5. St. Louis Cardinals: The Cardinals have the fourth best record in baseball (and have a better record than two of the teams listed below (Nationals and Braves), but I still have a few questions about this team before I place them higher on this list. As everyone knows, St. Louis had a crazy offseason (celebrating a World Series, lost one of the best players of All-Time, and then signed Carlos Beltran) but quietly got off to a great start this season. After one month, the Cardinals rank 1st (as a team) in baseball in runs and on baseball percentage and second in the league in batting average.
So how are the Cardinals doing all of this without Albert Pujols? St. Louis has been able to do this with a consistent offense, as they have a different player at each of the top major categories: Average (John Jay), Home Runs (Carlos Beltran), and RBI's (David Freese). It's amazing that not one of these players listed on above is one of the team's top hitters from last year (Pujols, Matt Holliday, and Lance Berkman), and yet they still rank as one of the best offense's in all of baseball.
Even more amazing with the Cardinals is that the team's number one and two starters have been ineffective so far (Chris Carpenter has been on the DL and Adam Wainwright has an ERA of 6.75 on the season) and are still a top 5 team. St. Louis has been able to receive a great amount of help from the other starters in their rotation which includes: Jame Garcia (2-1 and a 2.78 ERA), Jake Westbrook (3-2 with a 2.12 ERA), Kyle Lohse (4-0 with a 1.62 ERA), and fill-in Lance Lynn (5-0 to go along with a 1.60 ERA).
Will this continue? Yes, I do feel the Cardinals will continue their solid play and will be at the top of the National League Central when the May ends. Why do I feel this way? Because I believe they feature a good veteran led roster that will continue to only get healthier as the season goes on.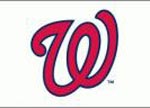 4. Washington Nationals: The Nationals felt they had one of the best young pitching staff's in all of baseball, however, I'm just not sure they thought it would all come together so quickly. At the end of the 2011 season, Washington decided to have Stephen Strasburg make a few starts at the end of the 2011 season to see what the Strasburg-Zimmerman combination would look like in the future. After the season, the Nationals needed a young left-handed starter that would be able to pitch alongside the two young righties they already feature on their roster. In late December, they Nationals were able to add this player to their roster by trading for 2011 All-Star Gio Gonzalaez. With those three pitchers intact, the Nationals decided to add a veteran to the mix by signing Edwin Jackson to add depth to their roster.
As the season was starting, Washington realized that they featured a really good young 5 man rotation when 5th starter Ross Detwiler got off to a great start and has arguably been the team's best pitcher in the early part of the season. This is one of the few teams in baseball that features an entire rotation that's less than 30 years old: Edwin Jackson (28), Ross Detwiler (26), Gio Gonzalez (26), Jordan Zimmerman (25), and Stephen Strasburg (23). As good as their starting pitching's been so far, the team's bullpen and hitting haven't been nearly as successful. A few of the National hitters have had good years (Adam LaRoche, Jayson Werth, Ryan Zimmerman, and Ian Desmond) but they need for others player to step up and for those three to continue their play as of late.
Will this continue? I feel the Nats will continue to feature a good record but I'm not sure if they can continue this throughout the entire summer and into the fall. With that said, Washington's offense will be much better in the future as they've decided to bring up top prospect Bryce Harper and will soon have one of the team's best hitters returning in Michael Morse (who had a .303 Average, 31 Home Runs, and 95 RBI's on the season). Washington should have a great young pitching staff to go along a solid lineup that will compete with teams in the future. Washington is a team that will be there for the longevity of the season; however, I'm not sure if their ready to compete for a playoff spot and play into October.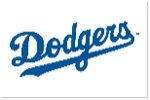 3. Los Angeles Dodgers: The Dodgers had a great end to the 2011 season and have continued this into the 2012 season. Many felt that Matt Kemp should have won the 2011 National League MVP Award (finished 2nd to Ryan Braun) and but has proven that it's only motivated him to be better than ever as he's had an incredible start to the 2012 season (.411 Average, 12 Home Runs, and 25 RBI's). In addition to Kemp, the man who bats behind him, Andre Ethier (.287 Average, 6 Home Runs, and 27 RBI's (which leads all of baseball)) have combined to form one of the best right-left combinations in baseball. The rest of the Dodgers team has been productive this year being in the top 1/3 in batting average (10th) and top 1/2 in runs (14th) but its Ethier and Kemp who have turned the Dodgers into such a good offense.
As for their pitching staff, the five of them have been productive all season long featuring a combined 3.45 team ERA on the season. The starting rotation includes the reigning CY Young Award winner in Clayton Kershaw, who once again got off to another solid start (2-0 with a 2.63 ERA). As good as Kershaw is and has been, if the Dodgers want to win the National League West and be a contender for a World Series, they know they need to receiver help from other places. Fortunately for the Dodgers, they've received great pitching from all of their starting pitchers which include Ted Lilly (3-0 and a 1.38 ERA), Chad Billingsley (2-1 with a 3.22 ERA), and Chris Capuano (3-0 and a 2.73 ERA).
Will this continue? I don't see why not. The Dodgers have the best hitter in baseball, the one of the best pitchers in baseball, along with a few other MLB Players on their roster (Ethier, Loney, Gordon, Lilly, Billingsley, Jansen, and Guerra). In the end, I believe the Dodgers will be a playoff team and with their new ownership group will look to add another pitcher at the deadline.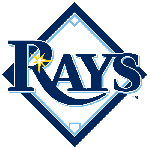 2. Tampa Bay Rays: The Rays made an incredible run in 2011 by coming out of nowhere and making the playoff as a Wild Card winner. Unlike the 2010 offseason, Tampa Bay knew that the majority of their roster would stay intact or improve for the 2012 season as they only had a few free agents after the 2011 season. As for their roster, the Rays feature an incredible 5 man rotation that includes Jeremy Hellickson, David Price, James Shields, Jeff Niemann, and Matt Moore as it seems that you never get a night off when facing this Rays pitching staff. Like the Nationals, Tampa Bay has a staff that only features one starting pitcher above 30 years old (Shields is 30), as the other are all below 30: Niemann (29), Price (26), Hellickson (25), and Moore (22). Lastly, their offense has one of the best third basemen in all of baseball (Evan Longoria) to go along with B.J. Upton, Matt Joyce, Carlos Pena, Desmond Jennings, and Ben Zobrist.
Will this continue: If the offense is able to continue their ways with Longoria on the DL for a few weeks, then yes, if not, then it will be tough. The Rays are a team that usually doesn't depend on great offense as they instead rely on pitching and defense so yes, I do feel they will be in the thick of things as the season continues.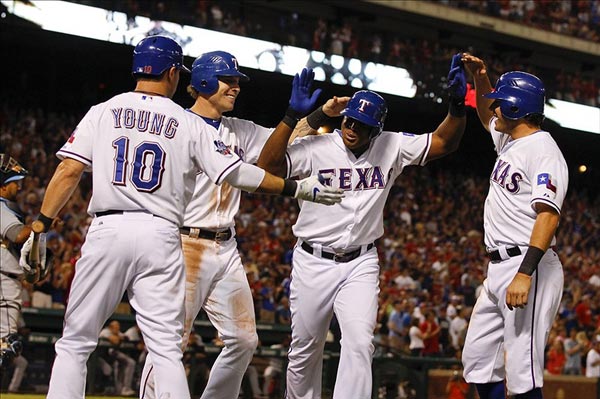 Texas Rangers third baseman Adrian Beltre (29) gets greeted at home by designated hitter Michael Young (10) and center fielder Josh Hamilton (rear left) and second baseman Ian Kinsler (right) after hitting a three run home run against the Tampa Bay Rays in the seventh inning at Rangers Ballpark in Arlington. Photo Courtesy By: Jim Cowsert-US PRESSWIRE.
---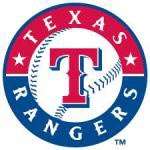 1. Texas Rangers: There are a lot of good teams this year, however, there's one team that seems to be head and shoulders above the others: the two time defending American League Champion Texas Rangers. First, the Rangers lineup is as good as ever with 2010 AL MVP Josh Hamilton (.381 Average, 9 Home Runs, and 26 RBI's) to go along with All-Stars Adrian Beltre, Michael Young, Elvis Andrus, Ian Kinsler, Mike Napoli (hasn't made an All-Star Game yet, but will make one in the future), and Nelson Cruz. This lineup is so balanced that their offense can beat you with power, speed, or a combination of the two.
As for their pitching rotation, it's not the most overpowering rotation, but they do a solid job which nicely complement's their offense. The rotation has a nice mixture of righties (3) and lefties (2) and is led by Derek Holland to go along with newly signed Yu Darvish, Colby Lewis, Neftali Feliz, and Matt Harrison. In addition to their starting staff, Texas has one of the best bullpens in the Majors which include Mike Adams, Alexi Ogando, Mark Lowe, along with closer Joe Nathan. The Rangers have a great combination of offense and pitching on their roster and will be tough team beat in 2012.
Will this continue: I would be shocked if the Rangers didn't continue to be one of the best teams in 2012 as I feel Texas is determined to get back to the World Series and finally bring the state of Texas their first World Series Championship. The majority of the Rangers players are in the primes of their career and their roster has learned from the mistakes that they made from their previous two playoff appearances.
Team to watch: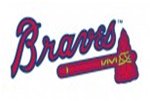 Atlanta Braves: The Braves got off to a slow start (losing their first four games) but since then, have gone 18-7 to take over second place (a 1/2 game behind the Nationals in the NL East) and will soon become the NL East Division Leaders. Atlanta features one of the best offenses (4th best team average (.271) along with the most runs (162)) in all of baseball. As for the teams pitching staff, they feature a good combination of veterans in All-Star's Tim Hudson and Jair Jurrjens to go along with youngsters Brandon Beachy, Tommy Hanson, Randall Delgado, and Mike Minor.
Their offense also includes a lot of youth (Freddie Freeman and Jason Heyward) veterans (Michael Bourn and Martin Prado) and All-Stars (Chipper Jones, Dan Uggla, and Brian McCann) on their roster. Earlier this season, Braves great Chipper Jones announced that this would be his final season playing in the majors and I feel this will motivate the Braves to go far in the Playoffs for their captain so he can go out on top.
---
What do you think?
We'd love to hear your comments and/or opinions. If you submit them here, other visitors can read them, rate them and comment on them. An e-mail address is not required.
---
From Top Five Early Season MLB Teams to MLB Baseball Blog | Sports Blog | NFL Football Blog | NCAA Football Blog | NFL Football Archives | College Football Archives | College Baseball Blog | MLB Baseball Archives | NBA Basketball Blog | NCAA Basketball Blog | NBA Basketball Archives | NCAA Basketball Archives | Fantasy Football | Fantasy Basketball | Fantasy Baseball | Soccer Archives | Olympics Archives | Stupid Athletes Archives | Other Archives | Football Forum | Basketball Forum | Baseball Forum | NFL Football Store | NBA Basketball Store | MLB Baseball Store | NCAA Football Store | NCAA Basketball Store | NCAA Baseball Store | Fatheads | NFL Football Tickets | NBA Basketball Tickets | MLB Baseball Tickets | NCAA Football Tickets | NCAA Basketball Tickets | NCAA Baseball Tickets |
---
Home Page
About Us | Contact Us | Site Search | Advertise | Terms of Use |
---