The Under-28 Plan: Building a Young Major League Contender
Can you guess what the following list of players have in common?

Prince Fielder, Yu Darvish, Aroldis Chapman, YoenisCespedes, Jorge Soler, HishashiIwakuma, Norichika Aoki, Wei Yin Chen, YasielPuig, Hyu Jun Ryu, Miguel Gonzalez, and Aledmys Diaz.
All eleven stars on that list have become free agents since 2010 and, with the exception of Iwakuma and Aoki, were under the age of 28 when signed by their Major League team.  Even more important, with the notable exceptions of Fielder and Darvish (and Gonzalez who has yet to officially sign), not one of them cost over $50 million in total money.

In fact, for the price of Albert Pujols' contract, a team could have signed Darvish, Cespedes, Soler, Chapman, Iwakuma, and Aoki – and had a few extra dollars to throw a party.

Put another way, for less than $50 million combined per contract (exempting Darvish, who cost $60 million plus his large posting fee) a team could field a roster with seven All-Star level players who are still under the age of 30.

So, why are more teams not pursuing this strategy?  It is hard to say because the old arguments against this approach are quickly being proven very wrong.

Consider, for example, the issue of "uncertainty."  Teams often favor older, 'established' free agents because they are known commodities.  But, in the short shelf life of PED-free sports, established is quickly becoming a euphemism for overpaid and washed up.  Indeed, teams now know unequivocally that when they sign a player like Pujols for ten years, they are throwing away five years of cash.  Worse, it is not just the dreaded ten year contracts: four or five year deals for older free agents like Josh Hamilton and Edwin Jackson hardly look much better.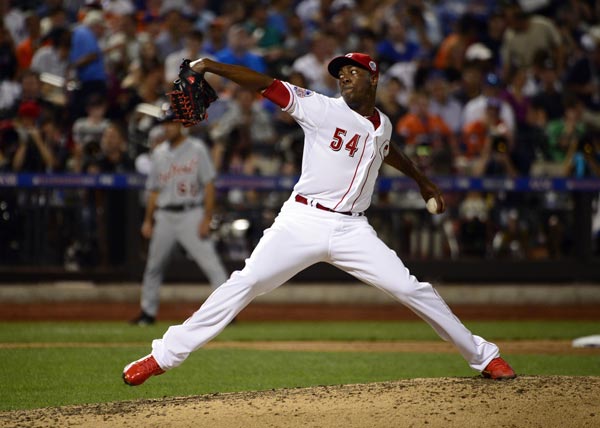 Under-28 free agents offer, in nearly all cases, upside rather than foreknowledge.  But, increasingly, the upside chances far outweigh the bust potential; particularly for over-23 foreign prospects with star playing history.  Consider the recent history of Cuban signings: YoenisCespedes, Aroldis Chapman, and YasielPuig are all Major League Stars.  The only major bust, Gerardo Concepcion, signed under age 20 and with no previous star experience.
 
That makes the under-28 plan the perfect strategy for a major market team looking to retool on the fly, contend long term, and avoid onerous contracts.  Sure, players like Cespedes, Chapman, and Puig command 5+ year deals when they sign but, when it is for less than $10 million per season for upside stars in their mid-20s, those contracts are always moveable in a trade.
 
By contrast, try asking the Chicago Cubs if they have any plans to move Edwin Jackson.  He may have moved more times than a migrating elephant in the last few years but, with his sterling $52 million contract, advancing age, and uneven performance, you can be sure he is staying put now.

Perhaps, someday soon, one team will wake up and smell the coffee: the new Moneyball formula is already here.  It is not the draft, which is already heavily regulated, or the international underage free agent market, which now has new restrictions and spending caps, it is the mid-20s, upside free agent market.  The franchise that wakes up and owns that market, like Oakland owned high on-base-percentage throw-aways in the early 2000s, will revolutionize baseball and win the World Series in the process.

What do you think?
We'd love to hear your comments and/or opinions. If you submit them here, other visitors can read them, rate them and comment on them. An e-mail address is not required.