The Top 5 Finishers at the 2014 WSOP Main Event
The World Series of Poker (WSOP) is one of the most prestigious, popular,and high-paying tournament events in all of poker. Each year, thousands ofplayers flock to Las Vegas for a chance at millions in prize money spread overseveral weeks of tournaments that are played as various types of poker games.


The most popular game among players is Texas Hold'em, thetwo-in-the-pocket version of poker that's
extremely easy to learn
.In addition to being the most popular poker game in the world, No Limit Hold'emis also considered to be one of the most difficult to master, so it's nosurprise that it's played during the WSOP Main Event.
Out of 6,683 entrants who each paid $10k to enter the final and mostprestigious tournament of the series – generating a total prize pool of$62,825,752 - the top 5 finishers in the 2014 WSOP Main Event took home over$23 million.
5th Place: William Pappaconstantinou (aka "Billy Pappas")Winnings: $2,143,794Hometown: Lowell, MA, USA
Funny man and crowd favorite Pappas is a part-time poker dealerand a
worldchampion of foosball
, with over 100 titles won over his illustrious career.He lost almost all of his chips when he went all-in against Martin Jacobson,leaving him in a tough position. He went all-in again soon after, but his pairof sevens lost to then chip leader van Hoof's pair of jacks. This year markedPappas' first time cashing in a WSOP event.
4th Place: William TonkingWinnings: $2,849,763Hometown: Flemington, NJ, USA
Tonking, the last American left in the tournament, had a little moreexperience under his belt than Pappas. His fourth place finish at the 2014 MainEvent was his fourth time cashing at the WSOP. He has a long history of playingonline poker as well. But after his chips ran dry late on the first night ofthe final table, it was time for the final three to get some rest before thelast day.
3rd Place: Jorryt van HoofWinnings: $3,807,753Hometown: Eindhoven, Netherlands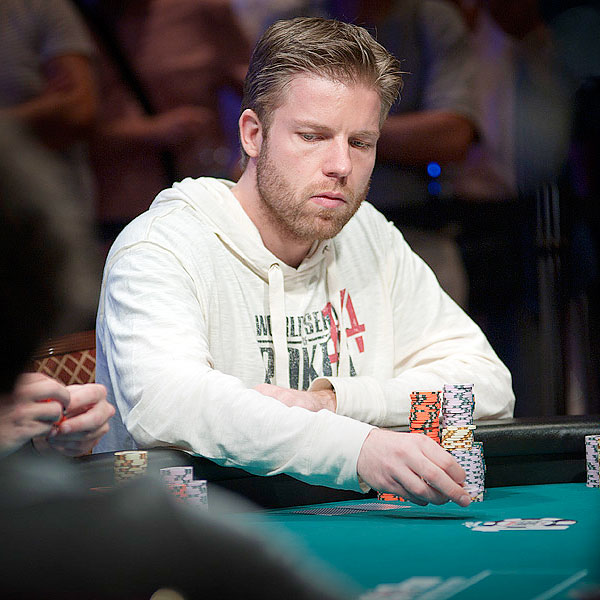 Jorryt van Hoof is an experienced player who has cashed in four WSOP eventsprior to this one. When he placed third in the Main Event, it marked his firstWSOP payout in six years.
The
second day of play at the final table left only three players. Van Hoofstarted with the largest chip stack but was the first to be eliminated. Hejokingly blamed his loss on the fact that he
woresunglasses for the first time
in the entire tournament while he was at thefinal table.
"I never wore glasses in my life, but it was really hot," he said,referring to the bright studio lights. "I guess I'm not going to do thatanymore," he said, chuckling.
Despite running his own poker coaching business and having a team ofanalysts working for him in the crowd, van Hoof was knocked out with Ace-5 vsJacobson's Ace-10, leaving only two head-to-head competitors.
2nd Place: Felix StephensenWinnings: $5,147,911Hometown: Oslo, Norway
This $5 million second-place payout marked Stephenson's first time cashingin a WSOP event. Even making it into the Main Event this year was a lucky breakfor him. He was only able to buy-in after winning a longshot bet on the WorldCup - that the Netherlands would beat Australia 3-2.
After van Hoof was eliminated, Stephensen was left with the short stack ofchips and a steep hill to climb if he wanted to win. Not too long after, he waseliminated as well and only the champion remained.
1st Place: Martin JacobsonWinnings: $10,000,000Hometown: Stockholm, Sweden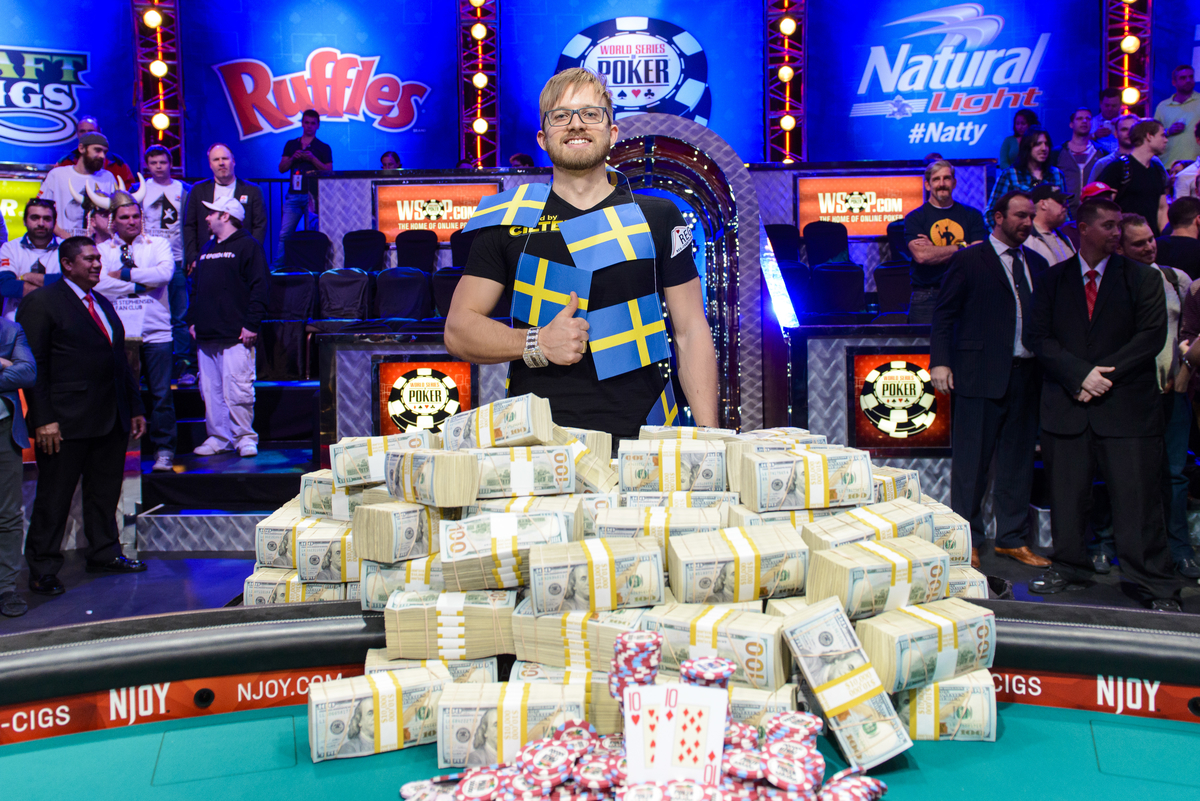 The winner of the 2014 WSOP Main Event is definitely the most experienced ofall the top five finishers. Poker pro
Martin Jacobson
had cashed in WSOP events fifteen other times prior to the 2014main event, placing above 10th in five of those and amassing over $1 million inwinnings. With his main event winnings this year, he can tack on another $10million.
Every serious player has strategies to help them focus during the game.Jacobson was one for wearing earplugs, which helped him drown out the crowdnoise and other distracting sounds. Jacobson got his start playing poker onlineafter late-night restaurant shifts, training to become a chef. The long hoursleft him coming home after his friends were asleep, so he would spend hisnights playing poker online. It just goes to show that poker can go from anenriching hobby to a hobby that can make you rich.