The Greatest Venues for Boxing Matches
By Aaron Reynolds

Even though the lower level of an arena is the only real place to observe the intricate action of a boxing match, fans are still willing to dish over big bucks to "experience" a big bout, regardless of seat placement. Boxing can excite people from coast to coast, from one end of the globe to the other which is why legendary matches have taken place in a variety of regions, including Las Vegas to Manila.
If you are thinking of attending a fight for your first time, or looking to scratch off a bucket list of great boxing venues before you die – here is our selection of The Greatest Venues for Boxing Matches:

5. The O2 Centre

Europe fans will contest that the greatest boxing venue on the other side of the Atlantic is the 02 Centre, not only for its capacity but world class fights. The English love to come together over a great bout, and it's the greatest place to catch one overseas.

4. Home Depot Center

Los Angeles has the Staples Center, but if you are like me and enjoy watching a fight outdoors, the Home Depot Center is the premiere location in Southern California. The fights are sometimes as glorious as the atmosphere with top rate facilities and amenities.

3. Caesar's Palace

Caesar's Palace may rank behind MGM Grand these days; however the venue is clearly the most historic place to witness a match in a city that has reputation for delivering great fights at any location. Sugar Ray Leonard, Marvin Hagler, Larry Holmes and Oscar de la Hoya all fought here.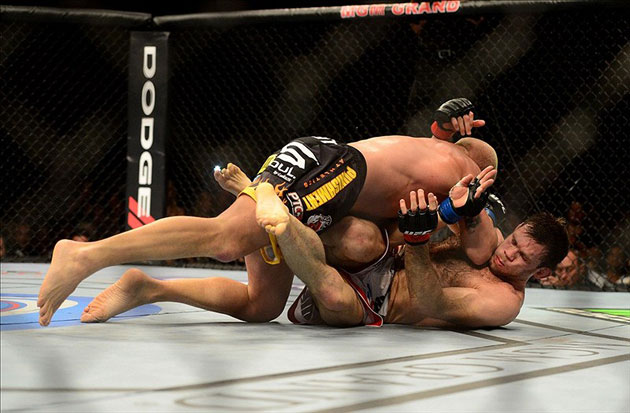 2. MGM Grand

Las Vegas is mecca to boxing, and though the Caesar's Palace puts up a decent fight the true heavyweight champion in Sin City is the MGM Grand. In a region of showbiz, the MGM Grand puts on the best show at the Strip. Period.

1. Madison Square Garden

The Garden is a rare achievement in the ostentatious world of sports considering that it was erected in 1968 and still holds strong. New Yorkers may attend Knicks and Rangers games on a regular basis, though it is boxing that gives MSG its true value. There is nothing like a boxer saying "I fought at the Garden" where numerous classics went down including Ali-Frazier.


What do you think?
We'd love to hear your comments and/or opinions. If you submit them here, other visitors can read them, rate them and comment on them. An e-mail address is not required.
From The Greatest Venues for Boxing Matches to Boxing Blog