The Greatest Boxing Knockouts
By Aaron Reynolds

Boxing aficionados appreciate the sport for some of its under appreciated aspects, still even the biggest fanatics will attest to the sensation of witnessing a great knockout. True fans enjoy a fight for its little nuisances, but the knockout is what separates a great fight from an average one. If you grip the television for the spontaneity of a knockout, then you'll love our collection of the greatest boxing knockouts:
Marvin Hagler vs. Tommy Hearns

Marvin Hagler and Tommy Hearns are two of the most underappreciated middleweights to ever strap it on, and their 1985 classic is one of the greatest brawls in the history of the sport despite only lasting nine minutes. Marvelous Marvin's bloody third round TKO is, like the teens like to say today, truly epic.

Muhammad Ali vs. George Foreman

Muhammad Ali is best remembered for his feathery punch that dropped Sonny Liston (which later became an iconic post-knockout image), though Ali's perfectly timed 1974 drop of George Foreman really deserves the credit. 'The Rumble in the Jungle' was a gigantic upset and the highlight of both men's careers even though Foreman lost the bout.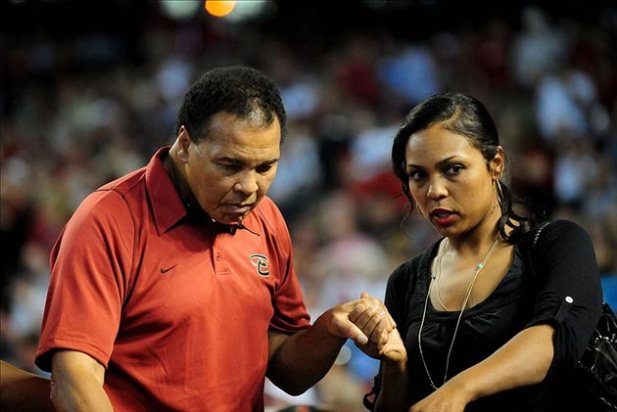 Ray Mercer vs. Tommy Morrison

Ray Mercer's fatal blow that knocked Morrison cold and lying lifeless on the ropes is, perhaps, the sport's clearest example of its brutality. Fans cheered on the knockout, even after Mercer unleashed more shots at the unconscious Morrison, until the ref finally intervened and ended the spectacle.

George Foreman vs. Joe Frazier

George Foreman may not have had an answer for Muhammad Ali, but that doesn't change the fact that the heavyweight turned food entrepreneur is still one of the sport's greatest stars. In this match, Foreman knocked 'Smokin' Joe down six times in less than six minutes of action before Frazier finally submitted. Impressive, indeed.

Mike Tyson vs. Michael Spinks

Mike Tyson was one of boxing's greatest knockout artists, and it is impossible to overlook his bout with Spinks in 1988 even though the match only lasted one round. In the end, Tyson's relentless power was too much for Spinks to handle, though it was pre-fight intimidation that exemplified what one man is capable of doing to another's head prior to the fight.

Joe Lewis vs. Max Schmeling

The Joe Lewis-Max Schmeling epic is best described as not only an entertaining rivalry, but also one with political ramifications. Louis, an American, fought Schmeling, German, during the Nazi Germany crisis of the 30s which later symbolized the struggle between democracy and fascism. While Schmeling got the best of Lewis in the first bout, it was the second one that is remarkable for Americans. Louis dropped Schmeling not once, not twice, but three times in round one to establish himself as a role model for young African-Americans, as well as one of the greatest boxers of all-time and a hero any race could appreciate.


What do you think?
We'd love to hear your comments and/or opinions. If you submit them here, other visitors can read them, rate them and comment on them. An e-mail address is not required.
From The Greatest Boxing Knockouts to Boxing Blog