The Best and Worst 2011 Baseball Free Agency Deals
The Top Three:
1. Red Sox sign Carl Crawford for 7 years; 142 million
The Red Sox's trade for Adrian Gonzalez netted them the best player available and their first baseman for the next half decade. However, the Sox still had a speed deficit in their lineup and an open spot in the left corner of the outfield so they signed the top position player on the market: left fielder Carl Crawford. GM Theo Epstein took advantage of the Angel's nervousness and swooped in to take their prize. Unlike many other major acquisitions, Crawford should play up to his salary for most of this contract. He is a two way player capable of using both speed and hitting for moderate power (ideal for the two spot in the Sox lineup) and a defensive anchor in the outfield. While his defense will certainly regress over the life of the contract, he is currently the best defensive outfielder in baseball so he has a long way to regress before that defense becomes a liability. All in all, a great signing and, when paired with the Gonzalez acquisition, the move solidified the Sox's best offseason in years.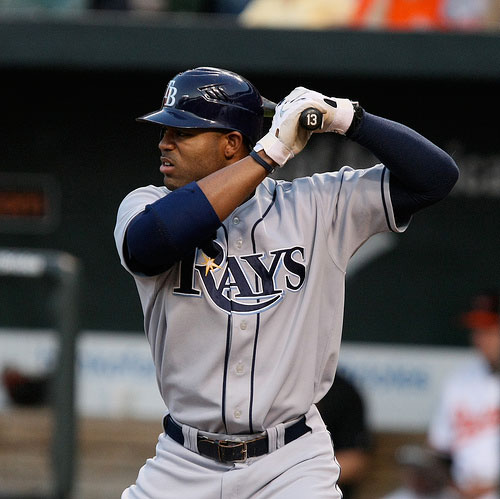 Carl Crawford.
Thanks to Keith Allison at flickr.com for this photo.
---
2. Yankees sign Mariano Rivera for 2 years; 30 million
This move went unnoticed at the time, mostly because no one could imagine Rivera in any other uniform. However, the Red Sox were a real threat to signing him so Yankees GM Brian Cashman deserves credit for locking up the best closer in the game through the rest of his career. He will anchor an otherwise shaky Yankees bullpen. Without Rivera, there was no way the Yankees were contending this year so this was clearly a very necessary, albeit underrated, move.
3. Phillies sign Cliff Lee for 5 years; 120 million
Perhaps an obvious choice for this list, but Phillies' GM Ruben Amaro's decision to sign Cliff Lee was a masterstroke. The Phillies now have the second best rotation in baseball (I may be in the minority but I would still take the San Francisco Giant's rotation of Lincecum-Cain-Bumgartner-Sanchez-Zito over the Phillies' Halladay-Hamels-Lee-Oswalt-Blanton) and are the preseason favorites in the National League. Moreover, Lee's deal is for five years not seven so, as a control-oriented pitcher, he should hold his value over most of that contract.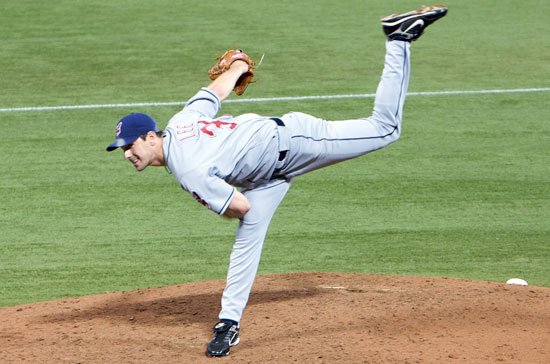 Cliff Lee pitching for the Cleveland Indians.
Thanks to aturkus at flickr.com for this photo.
---
The Bottom Three:
1. The Washington Nationals sign Jayson Werth for 7 years; 127 million.
I understand the rationale behind this decision. GM Mark Rizzo saw his club evolving and wanted to stroke fan interest before his top prospects hit their primes. However, this move was at least a year, probably two, too early. Stephen Strasburg is out with Tommy John surgery and will be out until 2012; don't expect a full (or close to full) recovery until 2013. Bryce Harper is an outstanding prospect but he is still about a two seasons away from making an impact in the majors. Werth is a good two way player but he is not outstanding. He is, however, already 31, very injury-prone, and about two years away from the beginning of his decline. Incidentally, that decline should start just about when Rizzo's two best prospects are ready to make an impact.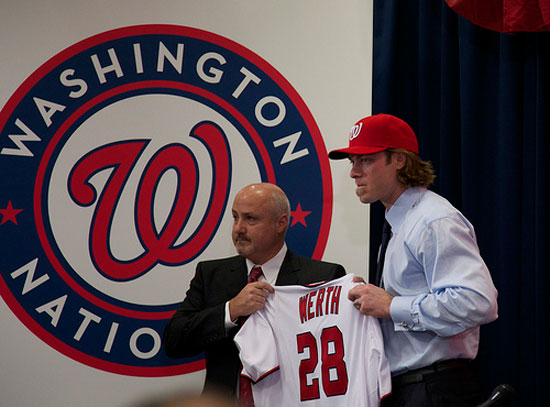 Jayson Werth Holding the new Jersey.
Thanks to tbridge at flickr.com for this photo.
---
2. The San Francisco Giants sign Aubrey Huff for 2 years; 22 million.
Unless he hits over .400 and is a World Series MVP like Edgar Renteria, Aubrey Huff has little chance of earning this deal. He was terrific for the Giants over a two month span but hes 34 and well into his decline. Clearly this was not a great move.
3. Cardinals sign Lance Berkman for 1 year; 8 million.
I have to hand it to the MLB's GMs: this was a lean year for bad baseball contracts. If this is the best I can find then that's not too bad. Still, this move was a dud. Berkman is still a decent player but he is 35 and clearly in decline. More importantly, there is almost no chance that he can play the outfield and first base is obviously taken by a certain Albert Pujols. This contract isn't all that damaging but I really don't see Berkman as the answer here.
---
---
What do you think?
We'd love to hear your comments and/or opinions. If you submit them here, other visitors can read them, rate them and comment on them. An e-mail address is not required.
---
From The Best and Worst 2011 Baseball Free Agency Deals to MLB Baseball Blog | Sports Blog | NFL Football Blog | NCAA Football Blog | NFL Football Archives | College Football Archives | College Baseball Blog | MLB Baseball Archives | NBA Basketball Blog | NCAA Basketball Blog | NBA Basketball Archives | NCAA Basketball Archives | Fantasy Football | Fantasy Basketball | Fantasy Baseball | Soccer Archives | Olympics Archives | Stupid Athletes Archives | Other Archives | Football Forum | Basketball Forum | Baseball Forum | NFL Football Store | NBA Basketball Store | MLB Baseball Store | NCAA Football Store | NCAA Basketball Store | NCAA Baseball Store | Fatheads | NFL Football Tickets | NBA Basketball Tickets | MLB Baseball Tickets | NCAA Football Tickets | NCAA Basketball Tickets | NCAA Baseball Tickets |
---
Home Page
About Us | Contact Us | Site Search | Advertise | Terms of Use |
---