Projecting The Future of New York City Baseball
For the last two decades, New Yorkers have held one inescapable truth: the Yankees are better than the Mets.

Since 1995, when Derek Jeter and Mariano Rivera came up for the Yankees, the Bronx Bombers have barely missed the playoffs and put up five World Series banners.  The Mets have endured nearly a dozen losing season and made only one World Series – losing to, you guessed it, the Yankees.
Even this year, with the Yankees battling age and injury, they still outclass an incomplete Mets roster that resides near the bottom of the National League Central Division.

But, there is important evidence that the pendulum may be swinging in the Mets' direction for the first time since the 1980s.

Under General Manager Sandy Alderson, the Mets have carefully stockpiled talent while allowing onerous contracts to fall off the books.  This year, despite their terrible record, the Mets should be encouraged by the development of a core group of five players: pitchers Matt Harvey, Jennry Mejia, and Jonathan Niese, second baseman Daniel Murphy, and shortstop Wilmer Flores.  Along with franchise cornerstone David Wright, they form a critical, young foundation for the Mets' future.

The Mets also have several key farmhands ready to augment this foundation.  Catcher Travis D'Arnaud and pitchers Zach Wheeler and Noah Syndergaard are all elite prospects.  Together with the core group of current major league contributors, they give New York the best group of young, cost-controlled upside pitchers in the Majors and a set of four effective hitters for the two – five spots in the Mets' lineup.

New York also has the financial wherewithal to spend significant capital in a flexible 2014 free agent market that is short on $200 million money pit stars but long on effective mid-level contributors.  The Mets' weakest area is the outfield, where they lack even one above-replacement player and can add crucial speed and power to their lineup.  Jacoby Ellsbury, Nate McLouth, Kendrys Morales and Hunter Pence are all 4.0+ WAR players who will be available for less than $100 million in total money this off-season, with Pence, Morales, and McLouth each likely to command only a two or three year deal for under $30 million.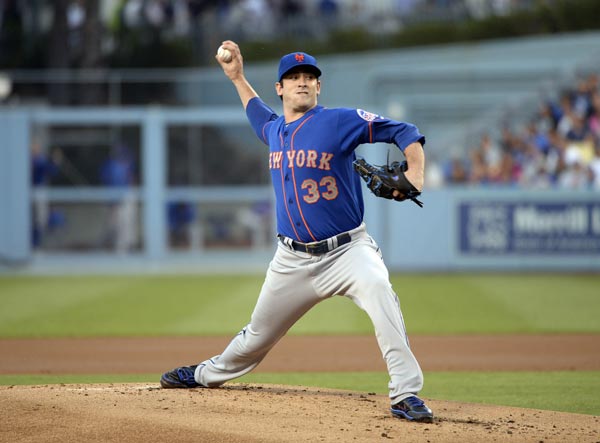 New York can also sign Jose Abreu, the newest Cuban defector and one of the world's best first basemen, for well under $100 million.  If the Mets want to field a contending batting order but still maintain payroll flexibility past two to three seasons, they would do well to add Ellsbury, Morales, and Abreu and field a lineup of Ellsbury-Murphy-Wright-Abreu-Morales-D'Arnaud-Davis-Flores.  That lineup would put the Mets in line to win a depleted National League East division in 2014.

Across the East River, the Yankees are in all kinds of trouble.  Even with Alex Rodriguez's 2014 salary off their books, New York must still pay nearly $100 million to their over age 35 'stars.'  Even the Yankees' younger players, such as Brett Gardner, are north of age 30 and, when Rodriguez' contract returns in 2015, the Yankees will again be hamstrung by spending concerns.

Worse, the Bronx Bombers lack the farm system to recover rapidly.  For all their well-publicized spending since 1995, the Yankees were driven by their core-four cornerstones: Derek Jeter, Jorge Posada, Mariano Rivera, and Andy Pettite.  Those players are, or soon will be, gone and there is not one player – let alone four – in the Yankees farm system capable of replacing them.
 
So, at least in the short term, the Yankees will have to find a way to spend their way out of purgatory.  Jose Abreu might make a nice start – he would be the Yankees' best under-age 27 star in a decade and could slot in nicely at first base while Teixeira moves to designated hitter to preserve his rapidly-ageing body.  New York can also add a few upside pitchers under age-30, such as Ubaldo Jimenez and Tim Lincecum, since they have the future financial resources to lock them up if they continue to recover their lost form.

So, the Yankees are not without options.  But, for now, the immediate future looks as though it belongs to their rivals across the East River.


What do you think?
We'd love to hear your comments and/or opinions. If you submit them here, other visitors can read them, rate them and comment on them. An e-mail address is not required.