Power Ranking the Best Rivalries in American Sports
Rivalry drives sports.
Ask any fan what drives him to games, he will say it is love of team. But, what game does every fan - young or old, casual or devoted – watch closely? The rivalry game.
So, what are the strongest, deepest rivalries in each major American sport?
NFL Football: Chicago Bears vs. Green Bay Packers
Football's oldest rivalry still burns more fiercely than any other in the United States. Bears and Packers fans began hating one another in the 1920s, long before football became a national phenomenon. Dating to Sammy Baugh's dominance, Chicago fans have hated the Packers, who have always been their chief rivals in the Midwest.
Recently, Chicago's success has paled to Green Bay's, which has only deepened the rivalry. Now, with Jay Cutler and a strong defense ensconced in Chicago and the Packers still football's best-run franchise, the rivalry will only grow deeper.
MLB Baseball: New York Yankees vs. Boston Red Sox
The rivalry between the Bronx Bombers and Fenway's Best also goes back to the early days of the 20th Century. The two franchises hated each other from their inception but the rivalry really took off in 1918 when Boston sold Babe Ruth to New York to finance a second-rate opera. In the 1920s, Ruth helped the Yankees solidify themselves as baseball's premier franchise and they have never looked back.
Over the last 20 years, the rivalry intensified as the Yankees took 4 titles from 1996-2000 while the Red Sox, though an excellent team, watched from the sidelines. But the Red Sox broke through in 2004, embarrassing the Yankees by coming back from three down a seven game ALCS and breaking an 86-year World Series drought. Now, both teams are reeling from poor contracts and terrible balance sheets, fueled, of course, by their constant need to one up one another.
NBA Basketball: Boston Celtics vs. Los Angeles Lakers
Just warning my readers: in 2015, when some NBA fans start saying the Miami Heat vs. Los Angeles Lakers is the greatest rivalry in the sport, I am going to go on a 3000-word rant that sounds like Bill Simmons with poor grammar. The best rivalry in basketball is, and has always been, between the Celtics and Lakers.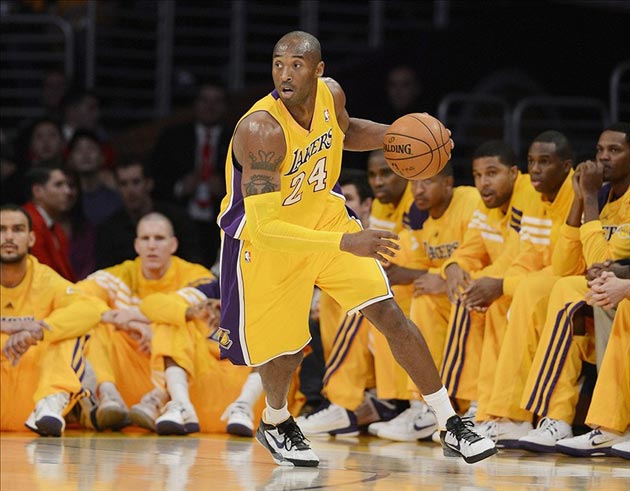 ---
East vs. West, defense vs. offense, grit vs. flash, you name it and Celtics vs. Lakers has it. In the 1960s, Bill Russell dominated the enigmatic Wilt Chamberlain for 11 NBA Titles. In the 1980s, Larry Bird and Magic Johnson dueled for dominance of the decade. And, in the 2000s, Kevin Garnett led the Celtics to victory over Kobe Bryant's Lakers in 2008 but then narrowly lost their Finals rematch in 2010.
NHL Hockey: Boston Bruins vs. Montreal Canadiens
The Bruins-Canadiens rivalry has long been considered one of the best in North America, and certainly the best in hockey.
If you noticed a pattern of Boston's inclusion in more than one rivalry, it's because the New England sports teams each have quite a storied history and their fans can be pretty feisty when they visit rival locales (I can see all the Yankees fans shaking their heads at that understatement).
Recently, the Canadiens have suffered a serious decline in on-ice performance, while the Bruins have been the NHL's best team over the last half decade. But fans hope that Canada's best team, and most storied franchise in any sport, can get it together and create a sizzling rivalry once again.
What are your favorite team rivalries in American sports?
---
What do you think?
We'd love to hear your comments and/or opinions. If you submit them here, other visitors can read them, rate them and comment on them. An e-mail address is not required.
---
From Power Ranking the Best Rivalries in American Sports to MLB Baseball Blog | Sports Blog | NFL Football Blog | NCAA Football Blog | NFL Football Archives | College Football Archives | College Baseball Blog | MLB Baseball Archives | NBA Basketball Blog | NCAA Basketball Blog | NBA Basketball Archives | NCAA Basketball Archives | Fantasy Football | Fantasy Basketball | Fantasy Baseball | Soccer Archives | Olympics Archives | Stupid Athletes Archives | Other Archives | Football Forum | Basketball Forum | Baseball Forum | NFL Football Store | NBA Basketball Store | MLB Baseball Store | NCAA Football Store | NCAA Basketball Store | NCAA Baseball Store | Fatheads | NFL Football Tickets | NBA Basketball Tickets | MLB Baseball Tickets | NCAA Football Tickets | NCAA Basketball Tickets | NCAA Baseball Tickets |
---
Home Page
About Us | Contact Us | Site Search | Advertise | Terms of Use |
---