Paging Doctor Elbow. Kobe Needs a Shot
I'm fed up with Kobe Bryant. Fed up with his attitude. Fed up with him being a ball hog. Anyone who saw that flagrant elbow to Mike Miller knows it was intentional. It wasn't to punish anyone who tried to go down the lane as he claimed. It was to directly punish Mike Miller. Seeing Miller cut Kobe's eye, it was clear it was unintentional. Kobe admitted that. Arms and hands fly all over the place in basketball. You get a finger in the eye or an elbow on a rebound (see Dikembe Mutombo).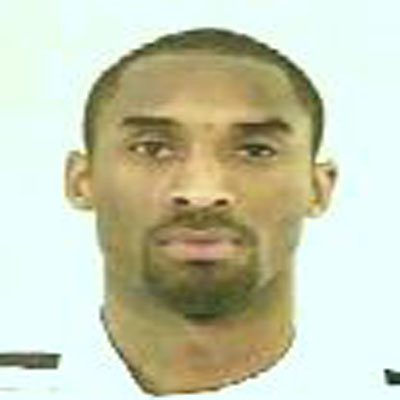 Kobe Bryant
But the retaliation was Kobe was a cheap shot and weak. He didn't even look at the ball. He looked a Miller, as he was coming into the lane, and made sure his elbow connected with Miller's chin.
We all know Kobe has a history of being violent (see Denver hotel room). Now he's fighting with Lamar Odom, exchanging elbows with Dwayne Wade on Christmas, and delivering the elbow seen all over ESPN.
The worst part is that he's shocked that he's suspended for two games. Shocked? We're shocked that you're a walking free man like O.J! You should be in jail folding laundry for 1 cent an hour. Kobe claimed he was defending the lane. He said, "Somebody comes down the lane, you've got to hit him." Does the rest of the NBA hear that? Shaq? Hey man its perfectly okay to put your elbow and crush Kobes face in a few weeks! When Kobes face looks like a Picasso painting, you can just quote Kobe himself.
Well I'd love to see someone check Kobe as he drives down the lane. Anybody please. Hey it might not even be an opponent who decks him. It just might be a teammate in practice with the way Kobe is acting these days. I just hope its anyone. It would make alot of anti-Kobe fans feel really good.
---
What do you think?

We'd love to hear your comments and/or opinions. If you submit them here, other visitors can read them, rate them and comment on them. An e-mail address is not required.
What Other Visitors Have Said
Click below to see contributions from other visitors to this page...

Kobe hit Mike Miller






2005/12/31 at 11:47 am "Well I'd love to see someone check Kobe as he drives down the lane. Anybody please." Actually, this shows exactly how much …
---
From Paging Doctor Elbow. Kobe Needs a Shot to NBA Archives | Sports Blog | NFL Football Blog | NCAA Football Blog | NFL Football Archives | College Football Archives | MLB Baseball Blog | College Baseball Blog | MLB Baseball Archives | NBA Basketball Blog | NCAA Basketball Blog | NCAA Basketball Archives | Fantasy Football | Fantasy Basketball | Fantasy Baseball | Soccer Archives | Olympics Archives | Stupid Athletes Archives | Other Archives | Football Forum | Basketball Forum | Baseball Forum | NFL Football Store | NBA Basketball Store | MLB Baseball Store | NCAA Football Store | NCAA Basketball Store | NCAA Baseball Store | Fatheads | NFL Football Tickets | NBA Basketball Tickets | MLB Baseball Tickets | NCAA Football Tickets | NCAA Basketball Tickets | NCAA Baseball Tickets |
---
Home Page
About Us | Contact Us | Site Search | Advertise | Terms of Use |
---