Mentally Preparing for a Fight
By Fight Shop
Combat at any level, whether it be a sparring session in your local gym or a professional MMA fight, being prepared mentally as well as physically is crucial. Having the correct mind set pre-fight means that you are more likely to perform.
Here is a useful guide to ensure you arrive in the best possible mental shape for your next bout.
Find the perfect trainer/training area
Training is vital and knowing when and where to train can be difficult especially if you are inexperienced, so the first step should be to join an established martial arts school. The school will not only provide useful training tips and boast the required equipment, but will also host fellow fighters who can give you a useful insight into training and preparation. You will also be able to find your own trainer who will help you organise a suitable training programme and address your desired goals.

Correct training and preparation
Like anything, if you haven't done the required preparation you are more likely to be unsuccessful and this is no truer than in a fighting sense. Organise your training routine well in advance, find a system that works for you and stick to it. Even when your training routine seems rigorous or too demanding remind yourself why you're doing it and how this training will help your performance.
Concentrate on strengths and weaknesses
Every fighter to some extent will be aware of what makes them a good fighter, and what lets them down. Always train to your strengths and spend sufficient time to fine tune them to your advantage. If you feel you have weaknesses within your style, address them and train them hard. Going into the ring with negative thoughts about certain aspects of your game can have a massive effect on your performance.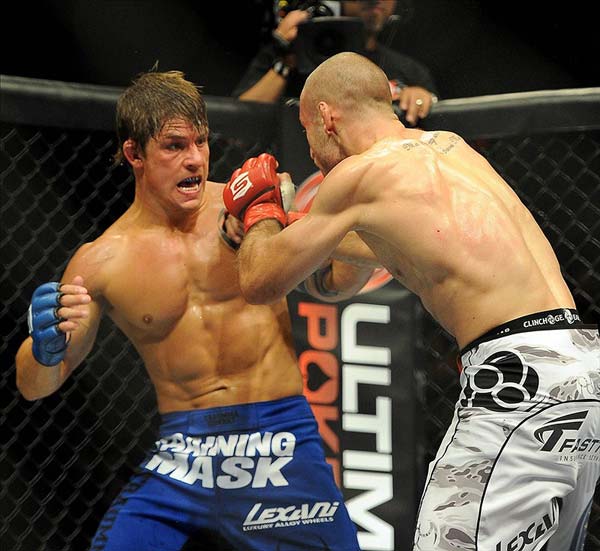 ---
Believe in yourself
Everyone doubts themselves at some level regardless of their career and allowing this to affect you will have a negative impact on the way you perform. Always aim to stay in a positive frame of mind, it will make a huge impact on your performance and always visualise the win. Go into every single fight with no other possible outcome than a victory for you and focus on all the strengths you obtain and why they make you a great fighter. When in the ring, disregard any shouting, dancing around and taunting you may receive from your opponent as this is merely a tactic to scare you and make you lose control. Capitalise on this, it may be a cover up for his/hers own weaknesses.
Bio: This article was provided by Fight Shop, a UK based provider of high quality fighting equipment, specialising in boxing, MMA and Muay Thai. For more information, visit their official website.
---
What do you think?
We'd love to hear your comments and/or opinions. If you submit them here, other visitors can read them, rate them and comment on them. An e-mail address is not required.
---
From Mentally Preparing for a Fight to Other Archives | Sports Blog | NFL Football Blog | NCAA Football Blog | NFL Football Archives | College Football Archives | MLB Baseball Blog | College Baseball Blog | MLB Baseball Archives | NBA Basketball Blog | NCAA Basketball Blog | NBA Basketball Archives | NCAA Basketball Archives | Fantasy Football | Fantasy Basketball | Fantasy Baseball | Soccer Archives | Olympics Archives | Stupid Athletes Archives | Football Forum | Basketball Forum | Baseball Forum | NFL Football Store | NBA Basketball Store | MLB Baseball Store | NCAA Football Store | NCAA Basketball Store | NCAA Baseball Store | Fatheads | NFL Football Tickets | NBA Basketball Tickets | MLB Baseball Tickets | NCAA Football Tickets | NCAA Basketball Tickets | NCAA Baseball Tickets |
---
Home Page
About Us | Contact Us | Site Search | Advertise | Terms of Use |
---