Martinez Chavez Fight Preview
By Aaron Reynolds

Julio Cesar Chavez Jr. and Sergio Martinez do not share many qualities, and – given the level of trash talk the two have been exchanging of late – their upcoming September 15 fight may prove that the two really do not like each other.
Martinez, 37, has never been one to dish a ton of trash prior to a match, but something about going against the much younger Chavez (26) appears to have the veteran boxer riled.

The two have been making tour stops across the country in anticipation for the September bout in Las Vegas, exchanging a war of words that appears strangely sincere given that promo spots are guaranteed to provide some forced bulletin board material.

Martinez maintains that Chavez is too inexperienced to get into the ring with the crafty vet, furthermore taking shots at the 26 year-old's famous father, Julio Cesar Chavez Sr.:

"There is no way Chavez Jr. can beat me. I will knock him out inside seven rounds. I gave his father a baby bottle (at the press conference) so he can take it to his baby after I give Junior a real beating. He won't be eating solid food with the few teeth remaining after I get through with him."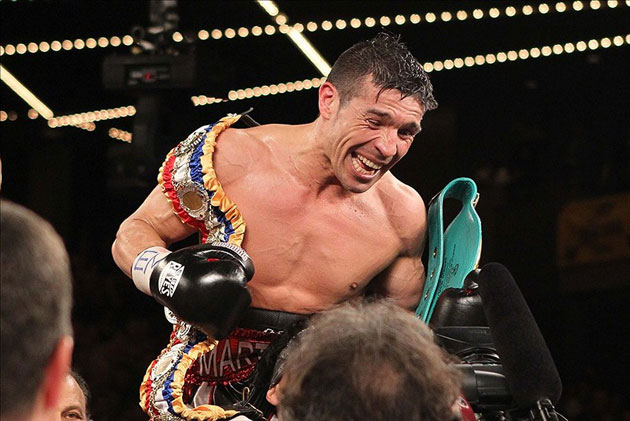 Chavez has taken the trash talk in stride, retaliating with his own sentiment of how the fight will go down in Las Vegas:

"I have this great opportunity to shut Martinez's mouth. On Sept. 15 he will finally realize he has underestimated me -- when the referee is counting to 10 over him… Let's see if he wants to go to the center of the ring and fight like a man. After all his verbal bravado, I just hope he stands in the middle of the ring and fights like a man."

Boxing has a tendency to hype up a major fight with some nonsense banter between fighters, but in this event is the exchange of words real? Do you think Chavez Jr. is too young and inexperienced to face Martinez in the ring? Does a little pre-fight trash talk spice things up, or do you generally find the comments cheesy and practiced?

The Martinez-Chavez match certainly has an appeal to it, and come mid-September we will know who will get the last word.


What do you think?
We'd love to hear your comments and/or opinions. If you submit them here, other visitors can read them, rate them and comment on them. An e-mail address is not required.
From Martinez Chavez Fight Preview to Boxing Blog