A Look at Those Wacky and Wild Proposition Bets
Super Bowl hype week. It's great news and it's bad news. The great news is that we get the biggest game in the NFL this Sunday finally. The sad part is that after Sunday, millions of fans will wander aimlessly on their remote on Sundays wondering what the hell to watch.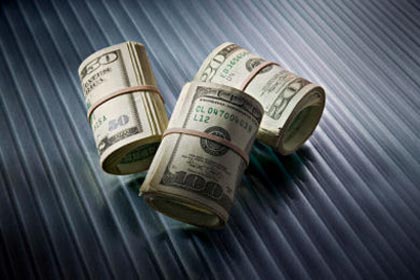 Sports Betting Money
---
It also means the biggest sports betting event of the year. Football is the most popular sport to bet on and it culminates with the Super Bowl. People who may not normally bet on football feel the urge to put a little cash on this game. The regular gamblers might put a little extra cash on this game because it's the last one. All in all Las Vegas takes in a lot of money.
Along with betting on who will win, it's the time of year for proposition bets. These are like side bets. You don't need to know about how many sacks the offensive line has given up per game. You don't even need to know what a field goal is to wager on a prop. That's what makes them so fun and unique. There are so many different ways to bet the Super Bowl that it's crazy. Reading through the long list makes me want to rip my eyes out. It's that long. Just like Super Bowl media day has become a circus. Super Bowl prop bets have a sideshow that you have to at least look at.
Here are some of the most interesting prop bets that you can actually win money on.
How long will it take Billy Joel to Sing the National Anthem?
Over 1m44s
Under 1m44s
What will Prince's first song of the Halftime show be?
Let's Go Crazy 1/3 (bet $3 to win $1)
Song of the Heart 3/1
Purple Rain 4/1
When Doves Cry 6/1
1999 5/1
Little Red Corvette 4/1
Kiss 6/1
Field (Any Other Song) 7/2
Most Passing Yards between Peyton Manning in Super Bowl XLI vs Troy Aikman in Super Bowl XXVII
Who will have more on Feb 4th?
Bernard Berrian Total Receiving Yards
Tiger Woods 4th Round Score
Who will have more?
Mary J Blige Total Grammy wins
Marvin Harrison Total Pass Receptions
And of course one of the most popular bets.
Will the coin land on heads or tails?
So many chances to win money or have your ass handed to you. Alot of them are so silly that it's just fun to throw a little money on certain prop bets.
Have I made a wager on a prop bet? Of course I have. I won't divulge it yet because I don't want to jinx myself. If I do win it, I will mention it in my Super Bowl write up. It's just not one of the ones listed above. If you do decide to bet on the Super Bowl, I wish you good luck and win some damn money. Don't be embarassed what you actually bet on to win money.
---
What do you think?
We'd love to hear your comments and/or opinions. If you submit them here, other visitors can read them, rate them and comment on them. An e-mail address is not required.
---
From A Look at Those Wacky and Wild Proposition Bets to NFL Archives | Sports Blog | College Football Archives | MLB Archives | NBA Archives | NCAA Basketball Archives | Soccer Archives | Olympics Archives | Stupid Athletes Archives | Other Archives |
---
Home Page
About Us | Contact Us | Site Search | Advertise | Terms of Use |
---