Iron Mike Comes To Broadway
By Jay Rhodes

It's a natural progression for seasoned actors to make the leap from big screen to Broadway but for this particular thespian, the road started off with an undisputed championship at age 20, some time served in the state penitentiary, and a stint as a homing pigeon curator. It's true, Mike Tyson is coming to Broadway, performing his one-man show "Mike Tyson: The Undisputed Truth" at the Long Acre Theater from July 31-August 5th.
This is not Iron Mike's first foray into show business, having had scene-stealing cameo's in The Hangover franchise's first two films. This time, he teams up with director Spike Lee to advance on the show that has already had a week long run in Las Vegas, with "Truth" premiering at the MGM Grand in April. The production is a one-man show with Tyson raw and uncut on stage, telling his version of the stories that have shaped his life.

While Mike Tyson might not have the Broadway presence of a Nathan Lane, his unpredictability and just the events of his life have the potential for an entertaining and interesting show. Since unifying the titles in 1986, Tyson was convicted of raping a beauty pageant contestant, has had multiple entanglements with an actress ex-wife, has bit off an ear, was on the losing end of the biggest upset in history and has tattooed his face.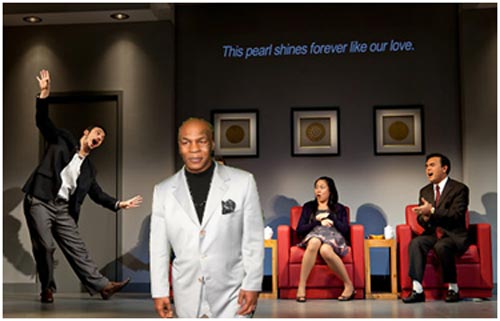 In an interview with ESPN's PTI on June 25, Tyson appeared to give a preview of what audiences can expect from "Truth." He told a story about his divorce proceedings with Robin Givens and how they were still having intimate affairs even as the papers were about to become final. Before going to make his divorce final, Tyson stopped over at Givens' house for an afternoon delight at the same time she rolled up with…Brad Pitt. Mike left us hanging how the story ends but he precluded that he didn't just hop in his car and leave.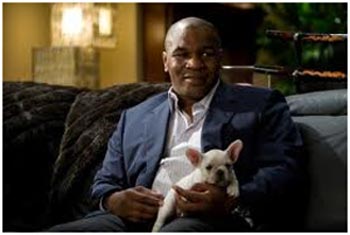 Whether Tyson's motives for this week long run on Broadway are his passion for acting or his desire to simply make back some of the $300 million plus dollars he's blown over his life, one thing's for sure that Mike Tyson delivers. Customers have almost always gotten their money's worth and even as Tyson was losing high rated fights to Danny Williams and Kevin McBride his words rang true: "I may not be a great fighter anymore…but I'm still a great promoter."


What do you think?
We'd love to hear your comments and/or opinions. If you submit them here, other visitors can read them, rate them and comment on them. An e-mail address is not required.
From Iron Mike Comes To Broadway to Boxing Blog