How to Play Fantasy Football
By Lorenzo Tanos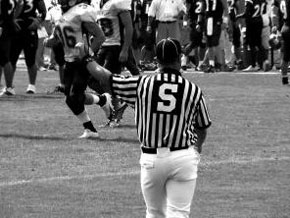 There are plenty of fantasy sports to play, but none can match fantasy football. It has the features, story lines, and season-long tension, that create epic memories. There are people who are so passionate about their teams that they struggle to keep up with their regular life. It is not necessary to put in a lot of time to enjoy this game, but many spend vast amounts of free time on comparing statistics. Whether a backup running back's receiving yards can compare with a fullback's potential to pickup a short yardage touchdown will drive a person crazy.
The basic features of fantasy football are simple to grasp, but complicated to master. A league of eight to twelve team owners get together and are moderated by an owner agreed upon to be the commissioner. All the managers get together to choose players from the National Football League for their team. This is done in a draft or auction format and it can be for a single season or continue for years.
Leagues that continue are called keeper leagues and are usually have a salary cap used to buy players at an auction style draft. Contracts and salaries are set up to keep players from one season to the next, but that will count against the salary cap for the next draft. Once all the teams are filled, players can be traded between managers and dropped or added from the free agent pool of un-drafted players.
When the real games begin on Sundays in the fall, the statistics accumulated by the players earn points for their fantasy owners. Categories include passing yards, rushing yards, and receiving yards. Points are also awarded for touchdowns, including quarterbacks that pass for scores. Kickers also are awarded points for field goals and get bonuses for converting longer kicks. Defenses are treated as a unit, not as individual players. They get points for sacks, recovering fumbles, and interceptions.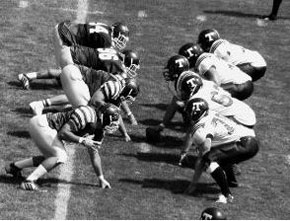 The most common game format is a head to head system, where managers pair off and compete against each other to see who can score the most points each week. The team that accumulates the most points in each match-up is awarded a win. The teams that have won the most match-ups will meet in the last weeks of the season for an elimination playoff. The last two teams remaining play for the league championship. This is a major accomplishment and is very prestigious. The championship is something that can be proudly held over the heads of every other owner in the league for the rest of the year.
Another common format is the cumulative points style, in which points are accumulated each week through the season. Each team is ranked from first to last depending on their rank in each category. Those who often play fantasy sports will recognize this as the format most commonly used in fantasy baseball known as rotisserie scoring. No matter what style is chosen, fantasy leagues offer a unique chance to get completely immersed in the sport.
---
What do you think?
We'd love to hear your comments and/or opinions. If you submit them here, other visitors can read them, rate them and comment on them. An e-mail address is not required.
---
From How to Play Fantasy Football to Fantasy Football | Sports Blog | NFL Football Blog | NCAA Football Blog | NFL Football Archives | College Football Archives | MLB Baseball Blog | College Baseball Blog | MLB Baseball Archives | NBA Basketball Blog | NCAA Basketball Blog | NBA Basketball Archives | NCAA Basketball Archives | Fantasy Basketball | Fantasy Baseball | Soccer Archives | Olympics Archives | Stupid Athletes Archives | Sports Trivia Questions | Other Archives | Football Forum | Basketball Forum | Baseball Forum | NFL Football Store | NBA Basketball Store | MLB Baseball Store | NCAA Football Store | NCAA Basketball Store | NCAA Baseball Store | Fatheads | NFL Football Tickets | NBA Basketball Tickets | MLB Baseball Tickets | NCAA Football Tickets | NCAA Basketball Tickets | NCAA Baseball Tickets |
---
Home Page
About Us | Contact Us | Site Search | Advertise | Terms of Use |
---