How Important Are NFL Running Backs?
If 1950s football had an iconic image, it was running back Jim Brown barreling in for a touchdown.
If 2012 football has an iconic image, it is Peyton Manning stepping up to throw the football.
The NFL has entered the 'Age of the Quarterback' and no one would dispute the quarterback's importance as the most important player on the football field. But how important are running backs, the former titans of football who now, seemingly, play second fiddle to their throwing counterparts?
More important than you would think.
Before 2012, the every-down back seemed headed for extinction. Adrian Peterson suffered a down year in 2010 and was critically injured in 2011. Former standouts Ladanian Tomlinson, Clinton Portis, and Shaun Alexander retired. Michael Turner and Matt Forte, never seemed to rise out of the woodwork.
Then came 2012.
Adrian Peterson ran for over 2000 yards, the first back to do that since Jamal Lewis a decade ago. He set the best yardage record since Eric Dickerson in 1984, second all-time for good measure. Arian Foster, overshadowed by Peterson but no less impressive, rushed for over 1300 yards and critical touchdowns for the Houston Texans.
Most important, Foster and Peterson were the driving forces in leading their teams to the playoffs.
Minnesota was a four-win team without Peterson. Christian Ponder, an average quarterback at best, was never the headliner this season. The receiving corps was anemic and the defense, while capable, was hardly elite. These were no 2003 Bears. Instead, the Vikings owed their 10-6 season and playoff berth almost entirely to Peterson's running heroics. He ran for over 100 yards in all but one of their last five games, willing the Vikings to a 4-1 record.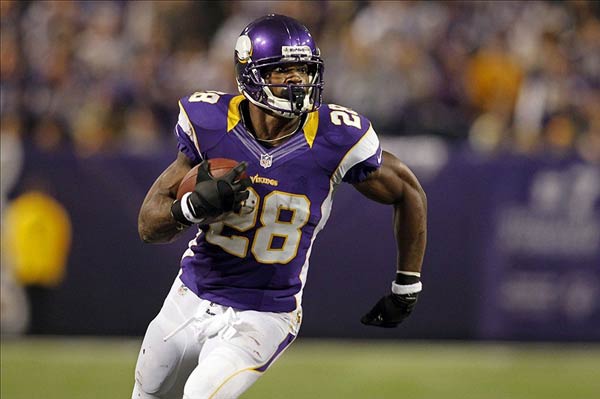 ---
For his part, Arian Foster is the catalyst of a Texans team headed to the Divisional Playoffs for the first time. Quarterback Matt Schaub and receiver Andre Johnson are capable but both have faltered repeatedly this season. Foster's elite play has been the constant that has kept the Texans above water all season – and propelled them past the opportunistic Cincinnati Bengals.
Running backs, therefore, accounted largely for two of the six NFL playoff teams. A third, rookie Alfred Morris, ran for 1,600 yards and should share credit with rookie quarterback sensation Matt Schaub for the Redskins' remarkable turnaround. And Ray Rice, Baltimore's star running back, deserves as much credit as incumbent Joe Flacco for the Ravens' impressive 10-6 record and division title.
Don't count the quarterbacks out yet, of course. Aaron Rodgers, Tom Brady, Peyton Manning, and Andrew Luck all carried their teams to the playoffs without runners to write home about this season.
But, if three or more teams owe their playoff spots primarily to their running backs, isn't it a bit early to write off the position entirely?
---
What do you think?
We'd love to hear your comments and/or opinions. If you submit them here, other visitors can read them, rate them and comment on them. An e-mail address is not required.
---
From How Important Are NFL Running Backs to NFL Football Blog | Sports Blog | NCAA Football Blog | NFL Football Archives | College Football Archives | MLB Baseball Blog | College Baseball Blog | MLB Baseball Archives | NBA Basketball Blog | NCAA Basketball Blog | NBA Basketball Archives | NCAA Basketball Archives | Fantasy Football | Fantasy Basketball | Fantasy Baseball | Soccer Archives | Olympics Archives | Stupid Athletes Archives | Other Archives | Football Forum | Basketball Forum | Baseball Forum | Sports Trivia Questions | NFL Football Store | NBA Basketball Store | MLB Baseball Store | NCAA Football Store | NCAA Basketball Store | NCAA Baseball Store | Fatheads | NFL Football Tickets | NBA Basketball Tickets | MLB Baseball Tickets | NCAA Football Tickets | NCAA Basketball Tickets | NCAA Baseball Tickets |
---
Home Page
About Us | Contact Us | Site Search | Advertise | Terms of Use |
---