Getting Kids Into Football: What Does a Good Club Look Like?
For many, football is more than just a sport. It is a passion that connects people from all around the world. With games going international these days, you can see the important role that it plays. But what makes a good football club?
If you're trying to get children into the sport, rather than have them just play it at school, then you need to make sure that you're getting them into a club that can really help them to excel. So what are all good football clubs doing? If you're thinking of setting one up for yourself then this could help you too.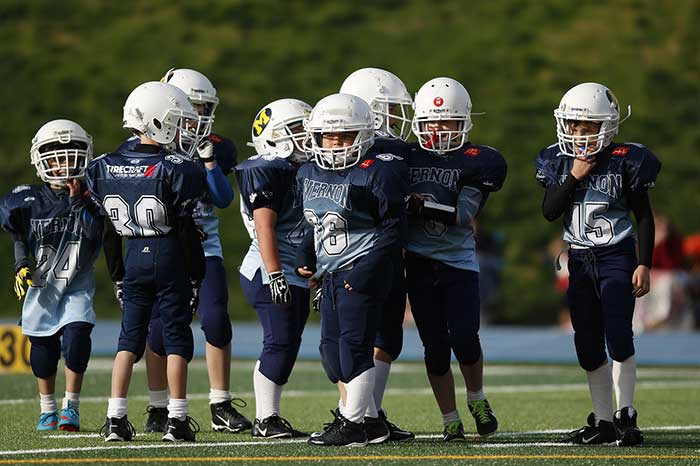 A Safeguarding Policy
If you're sending off your kids to learn to play ball, then you want to make sure that they're kept in a safe environment. People need to trust you and trust that it will be a good place for their children to be. So make sure you check on this if you're thinking of setting one up, and hire staff or volunteers that meet the requirements and are able to work with children.
First Aid Qualifications
At least one person in the coaching staff needs to have some kind of first aid qualification. Football can be a fairly dangerous, especially when younger ones are learning the rules of it all. So having someone that can help in case of an emergency is of paramount importance.
Open Communication
Having open communication between parents, the staff, and the children is the best way to be. Why are things done in certain ways? Or when is the next game fixture? When you can talk about all of this kind of thing openly and you're approachable to do so, it bodes well for the club and the team. The same goes for if you're looking to send your children to a club; is there open communication between parents and the coaches? If there isn't, then it should set alarm bells ringing.
Offers Competitiveness
The whole taking part is the most important debate can be a tricky one. But in a sporting environment, praise should be given when it is due. So are you creating a competitive environment for the children attending your club? There will be some that thrive on it and it will really help them to grow and develop as players. Could you organize small tournaments and matches with other local teams? You could get some football trophies to add more of a competitive edge to it and make it more fun. Having a balance of skills and techniques as well as competition is important, but there should still be some competition in there from time to time.
Code of Conduct
Even children and their parents can get out of hand sometimes when it comes to football. So having a written code of conduct for parents, children, and the coaches can be really helpful. By attending, it could basically sign them all up for the code of conduct, and if they breach it, then there will be consequences.
What do you think?
We'd love to hear your comments and/or opinions. If you submit them here, other visitors can read them, rate them and comment on them. An e-mail address is not required.
Getting Kids Into Football: What Does a Good Club Look Like? to Best Current Sports News