Congress Boxing Commission
By Aaron Reynolds

Boxing fans were not the only ones talking after the controversial win Timothy Bradley had over Manny Pacquiao in June. No, in fact the infamous split decision even knocked on the door of Congress. Literally.
U.S. Senators John McCain and Harry Reid may not have much in common, yet their desire for a U.S. Boxing Commission to help standardize the industry is shared equally. Congress recently got entangled in the professional baseball steroid scandal -- Why not boxing?

The boxing community appears to be very mixed about the concept. Advocates of a U.S. Boxing Commission say that it would help eliminate the corruption and conspiracies that have plagued the sport in the past. Meanwhile, critics are quick to lash out at government intervention as the last thing boxing needs to consider. A blogger for FOX News accurately described fans hesitation:

"And now the same politicians who ruined the world's greatest economy have the gall to say they should be in charge of running boxing too! As if they are so talented, their expertise is desperately needed for the boxing world."

Senator McCain (R-Ariz), who boxed while in the Navy, is quick to point out that boxing is the only professional sport in the United States without a centralized association ruling it. His opinion is popular with Reid, a former amateur boxer, and despite their rare agreement on anything (Reid is a Democrat) the two appear to share the fantasy of saving boxing, or at least regulating it.

What exactly does a federally regulated boxing world resemble? Under the proposed bill, all referees and judges participating in a professional fight lasting 10 rounds or more would have to be fully registered and licensed by the commission, and while a more centralized association clearly makes sense is it really the role of Congress to dictate? Don't they have more pressing issues on their plate?

The Congressional crackdown on steroids in baseball has been futile, at best, and whether we need to waste time and energy having Congress stand in front of Roger Clemons and grill him about performance enhancing drugs, only to find that he is "innocent", makes the American public worry over where our national leader's priorities reside.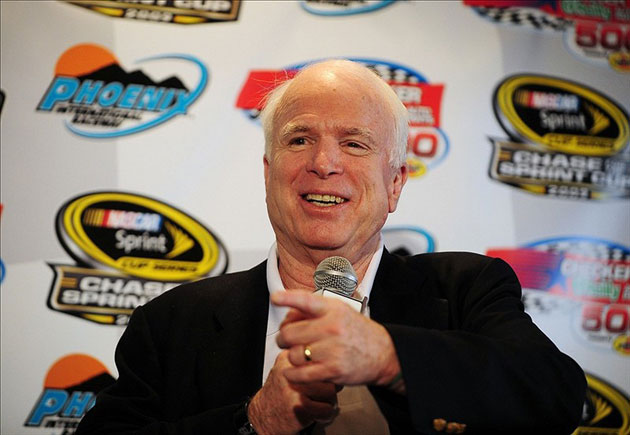 In one of my recent articles on The Best Sports Blog (http://www.thebestsportsblog.com/5-ways-to-get-boxing-popular-again.html), I proposed five ways to get boxing back on track, including a call for fair and equal drug testing as well as eliminating corruption in boxing. I don't think that many followers will disagree with either of those two points, and I do believe that most will also confess that our U.S. Congress has more pressing issues than boxing intervention. Condolences to Senator McCain and Reid, two fans of boxing that want to clean up the sport, but a boxing commission needs to come from a different venue, a different source.

McCain even said it himself, he would prefer the boxing industry regulate itself; however the workings of a "powerful few" who benefit from the current patchwork is what he feels make federal intervention the only option. It is true, while boxing could profit from a federal commission it's hard to argue why they couldn't also with a stricter, tighter internal body.

Boxing fans may hate to admit it, but the sport could learn a lot from the UFC. The Ultimate Fighter Championship has managed to evolve mixed martial arts from no holds barred fighting to a highly organized, incredibly profitable sport – and in the process done it with little to no corruption.

What does the UFC have going for it? Dana White claims that the UFC is the "most regulated sport" in the world. While debatable, the UFC maintains a rather clean record – both from corruption and medical issues with fighters. At least in this regard, professional boxing may want to do more learning, and less separating to find a way to clean up the sport, and do so without the intervention of the federal government.


What do you think?
We'd love to hear your comments and/or opinions. If you submit them here, other visitors can read them, rate them and comment on them. An e-mail address is not required.
From Congress Boxing Commission to Boxing Blog