Chicago's Top 5 Professional Uniforms
By Jeremy Stark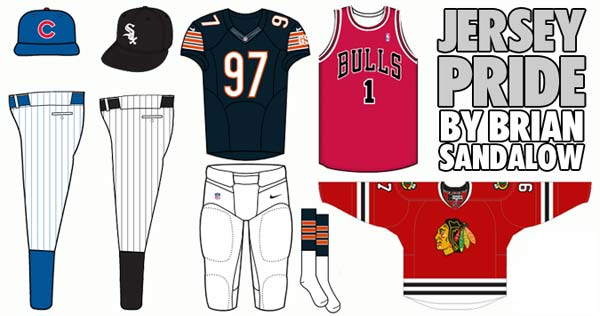 Chicago is one of the best cities of the world that has produced great players with great sports teams. They are playing marvelous games and competing with other countries. Their uniform accessories are also designed by professional uniform designers.  Each sports team has its own dedicated uniform that discriminates it from other teams and Chicago different sports teams have exciting uniforms. Let's consider top 5 professional uniforms of Chicago's sport teams.
Top 5 Professional Sport Uniforms:
Chicago sports teams are attracting a huge audience to support their teams and they fill up seats in the playgrounds. They enjoy their teams in their uniforms. Check below the professional uniforms.

1. Chicago White Sox -  The old uniforms of this sport teams were using the numbers on the back of the shirts to discriminate each player and in 1930 when they were made. Initially very less players were popular due to these uniforms. But now the White sox have a unique logo "Sox" and the black and white stripes are attracting the sports lovers. Still you will see a huge number of fans who appreciate the unique uniform style and there are many sports fans who appreciate black and gray color for the uniform.

2. Chicago Cubs – the baseball team has many fans that still want to see the team playing even after a longer history of failures than winning the games. The uniform of this sport has a unique logo C that is catching the attraction of viewers and sports fans. They have added Blue and Red color combinations for the designing of uniform which makes it catchier.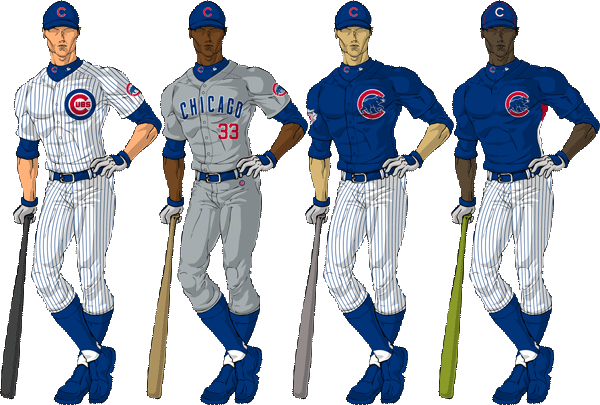 3. Chicago Bears – The sport has adopted the latest uniforms design by Nike. They add more flashes and color combination in uniforms to make them cool and real. Old players still appreciate the old uniform colors that were orange and blue, but new teams are adopting the latest uniform designs with a logo similar to that used by the Cubs and a bear that represent Chicago bear and disseminate them. Their uniform is one of the best among several other teams of the world.

4. Chicago Bulls – As the name indicates, team must have something red. Yes indeed..! The team uniform has read and white colors with a little addition of black. Although this uniform is not appreciated, but the logo of this sport is most exciting among various other logos of Chicago teams.

5. Chicago Blackhawks – This uniform is the most preferred uniform along all the sports due to the central logo representing Blackhawk and the colors used for its designing. Combination of red black and yellow is used to make a professional uniform for Blackhawk players. Fans of Blackhawk Chicago team wear similar sport clothes when they come to support their team in the playgrounds.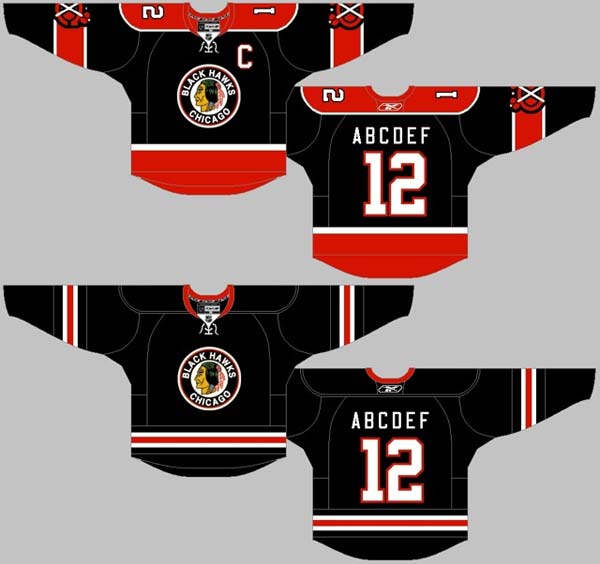 A professional uniform for any team is its unique identity and you can identify a sports team with their uniform. Chicago sports teams are wearing unique sports uniforms that are embracing with a logo and catchy color combinations.

Writer:
Jeremy Stark is a freelance SEO expert and working as executive in a reputation management company. He also handles freelance personal online reputation management campaigns for promoting his website. He has interest in shopping online though exciting website and want to get new electronic products. Recently he get Panasonic headphones.


What do you think?
We'd love to hear your comments and/or opinions. If you submit them here, other visitors can read them, rate them and comment on them. An e-mail address is not required.
What Other Visitors Have Said
Click below to see contributions from other visitors to this page...

Chicago Sports Teams and Their Mascots Not rated yet
According to Wikipedia, "a Mascot is a term for any person, animal, or object thought to bring luck and includes anything used to represent a group with …
Chicago's Top 5 Professional Uniforms to Baseball Forum