A Boxing Fan's 2013 Boxing Wish List
By Aaron Reynolds

Happy New Year everyone, I do hope that 2013 will be a year filled with good fortune and good health. The beginning of every year provides an opportunity to start again and in wake of several tragedies in late-2012 I decided to put together My 2013 Wishlist as I hope that boxing will serve as a pleasant distraction in the upcoming year.
Drop all the Divisions

I made this same plea in 2012 yet here we are a year later with little to no progress. Anyone will tell you that the sport is getting absolutely killed by the lack of a clear-cut champion. With as many as four major divisions each rewarding their own champion per weight class the sport of boxing has regressed from an American pastime to laughing stock. Ditch all the divisions and just give us one.

Self-Promoting Boxing

Another killer of 21st century boxing is the mindless rival between Golden Boy and Top Rank, the two biggest boxing promoting companies which refuse to schedule their top fighters against one and another. I brought up the point last year that I could see boxers starting to take a more DIY attitude in terms of self-promotion. The idea is that boxers are idiots incapable of booking their own fights and making marketing decisions, but I say that is nothing more than a stereotype. With some clever social media integration and other marketing approaches I could see self-promoted fighters in 2013.

Pacquiao Marquez V

It was the fight of the year in 2012, despite these two fighters squaring off on three previous occasions. Manny Pacquiao, 34, and Juan Manuel Marquez, 39, are both at the end of their career yet I know they each have at least one good showdown left in the tank. The money will certainly be there and while Pacuqiao Marquez V would have difficulty living up to the legendary fourth bout millions of people would tune-in.

New Heavyweight Champion

The Klitschko brothers have enjoyed dominance for years in the heavyweight division and despite not the greatest competition; their impressive run is far from appreciated. However, it's time for boxing to celebrate a new heavyweight champion of the world. No offense Vitali and Wladimir but boxing is at its best when there is a legitimate American contender; as the heavyweight division goes so does the popularity of boxing. Right now it is close to zero.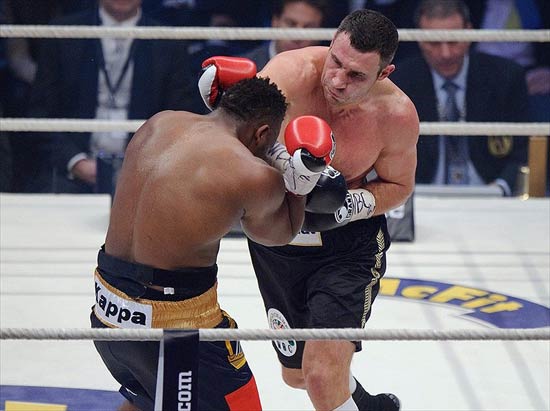 Brandon Rios vs. Mike Alvarado

Rios vs. Alvarado was a hidden gem in 2012. Sure, Pacquiao/Marquez dominated the headlines, but Rios/Alvarado was a really good fight. Good news, a rematch is all but secured and a rumored match is being scheduled for March.

Boxing Network

The NBA, NHL, MLB and NFL all have their own networks. Sure there are a lot more games on the schedule, but in the era of 250+ channels I do believe boxing could put out their own network. Most will completely disagree with this assertion, and of course boxing is losing a lot of money by not getting the fights on pay-per-view via HBO or Showtime. However, I for one would pay a monthly/yearly fee to be assured of all major fights, as well as amateur matches and continues boxing coverage/analysis 24/7. Wouldn't you?


What do you think?
We'd love to hear your comments and/or opinions. If you submit them here, other visitors can read them, rate them and comment on them. An e-mail address is not required.
From A Boxing Fan's 2013 Boxing Wish List to Boxing Blog