The Best Sports Blog

Sponsored Video
Apr 15, 2014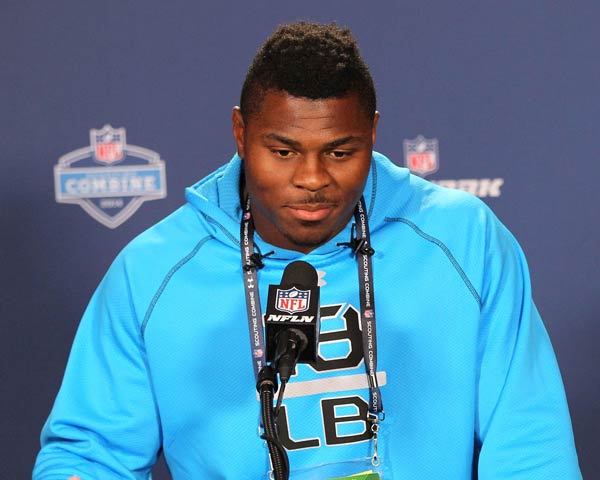 The trouble with mock drafts is the ease at which they crumble. All it takes is one wrong pick at the top of the draft for the entire thing to collapse under its own weight—if the Texans , for example, take Jadeveon Clowney instead of Blake Bortles, that starts a cascade effect, where the team that you mocked to take Clowney has to take a new pick, and so on and so forth down the line.

Posted by
Bryan Knowles
in NFL Football Today
Apr 07, 2014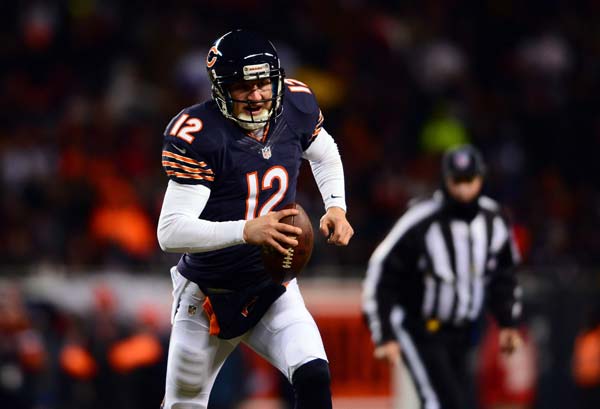 With the bulk of free agency over, it's time to look at which teams did the most to improve their squads, and which teams saw notable players leave during free agency. Contract values matter—overpaying for talent hurts you, while signing players for a value helps. In short, these are the teams that shopped wisely, finding bargains both big and small.

Posted in NCAA Basketball Blog
Apr 05, 2014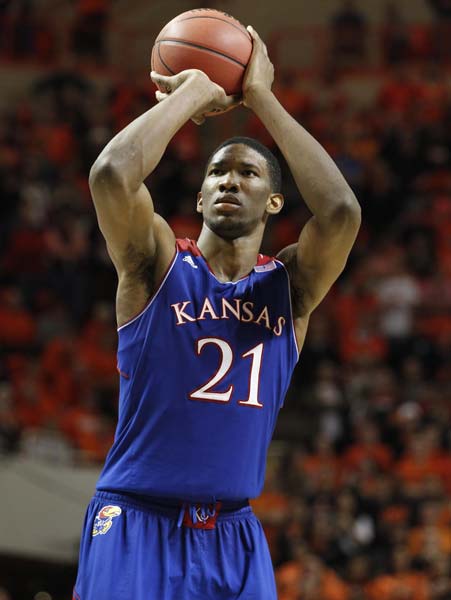 When the 2014 NBA Draft takes place on June 26th, many people feel that Kansas big man Joel Embiid will be a top 5 selection, however, according to KU head coach Bill Self, Embiid is considering sticking around for another season.

Posted by Zach Gilliand in NCAA Basketball Blog
Apr 02, 2014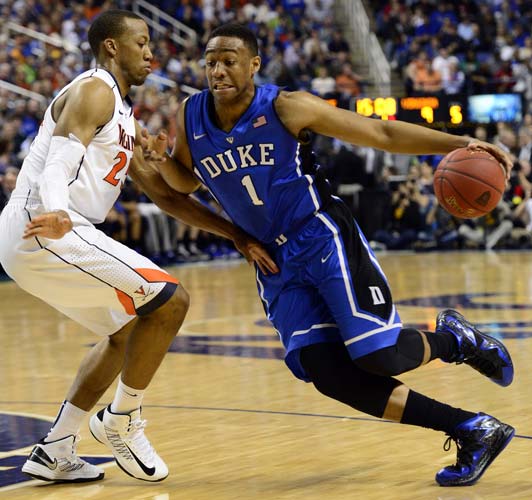 Freshmen players are always exciting in college basketball, but the one-and-done rule is hurting the game because of a lack of identity and continuity. This season, we have seen guys like Jabari Parker, Andrew Wiggins, Julius Randle, and Joel Embiid steal the highlights on SportsCenter, but is this good for the image of college basketball?

Posted by Lorenzo Tanos in NBA Basketball Blog
Apr 01, 2014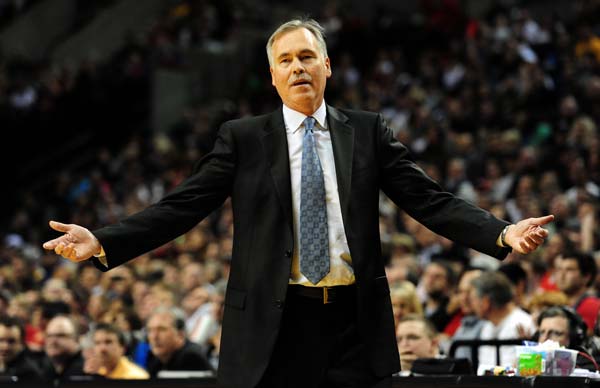 When a team is winning, the coach usually doesn't get much credit, if at all. But when a team is losing, fans call for the coach's head. That's normally not the right way to go about things when a once-mighty team finds itself in the unfamiliar position of losing. But with the Los Angeles Lakers, it stands to reason that the best way they can kick off the rebuilding process is by getting rid of the coach.

Posted by Ron Leyba in NFL Football Today
Apr 01, 2014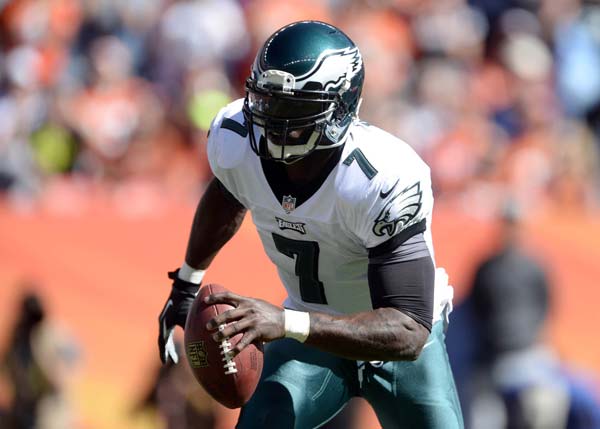 The New York Jets, led by head coach Rex Ryan, have picked up former Atlanta Falcons and Philadelphia Eagles quarterback Michael Vick. Former Jets QB Mark Sanchez was later signed by the Eagles to a one year deal, so the two teams essentially swapped backup quarterbacks.

Posted by Lorenzo Tanos in NBA Basketball Blog
Apr 01, 2014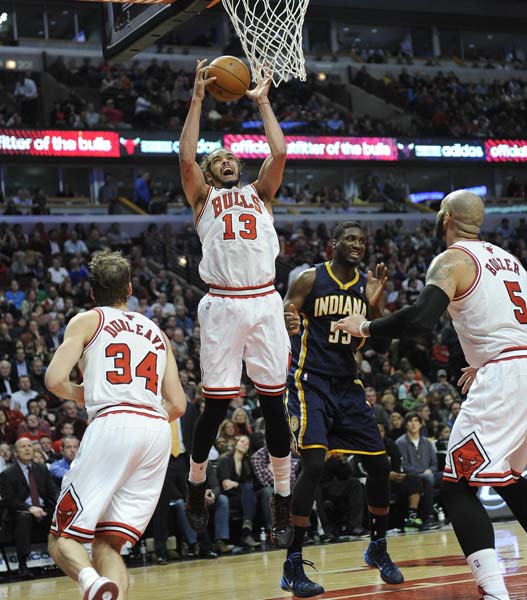 You look at the Chicago Bulls' numbers and they are anything but sexy. As of this writing, the Bulls are dead-last in the NBA in scoring, averaging just 93.0 ppg and bringing to mind memories of Mike Fratello's slow-breaking Cleveland Cavaliers from the mid-'90. However, the team is delivering where it counts the most – on the defensive end – and are holding opponents down to just 92 ppg and 43 percent shooting from the field, both second-best in the league. With that in mind, can the Bulls go far in the Playoffs with a lineup that, once again, features franchise point guard Derrick Rose on the sidelines?

Mar 29, 2014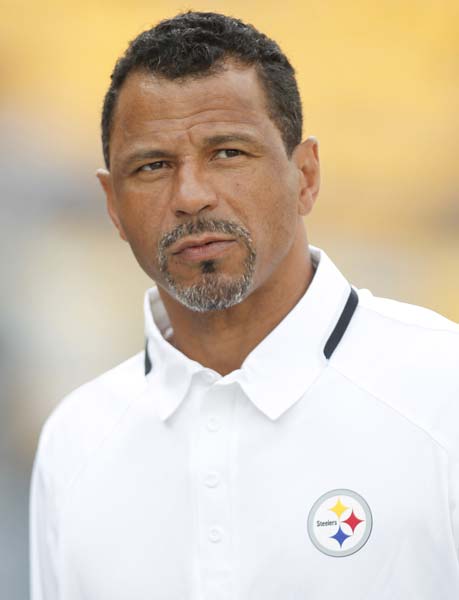 There's nothing like a draft going perfectly to revitalize a team's fortunes. When you nail multiple draft choices in a year, you're getting an influx of talent for years to come. Of course, it's easier to nail draft choices when you're picking high in the draft. It's more impressive to find gems in the later rounds then it is to pick the best player with the top pick—finding Tom Brady in the sixth round is more impressive than finding Peyton Manning with the first pick.

Posted by Aaron Sass in NBA Basketball Blog
Mar 27, 2014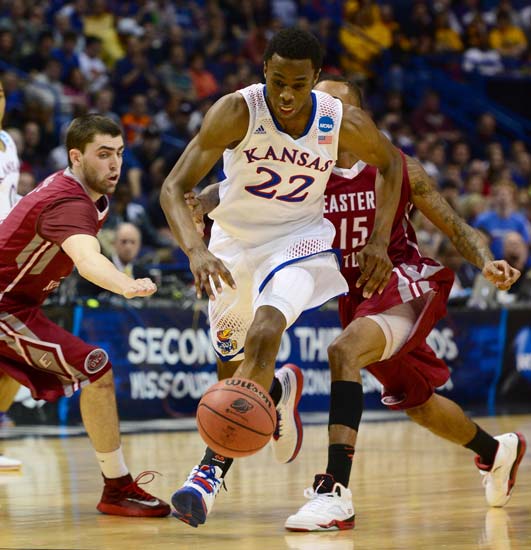 If you look at most NBA mock draft boards, you'll see on almost every single one of them that Andrew Wiggins is expected to be a top 3 draft choice if he's not taken number one overall. After Kansas lost to Stanford on Sunday, Wiggins faced a lot of criticism based on his performance, and how he seemingly disappeared and was shut down. Wiggins only attempted 6 field goals, making just 1, and went 2 of 2 from the free throw line. He finished with just 4 points.

Mar 27, 2014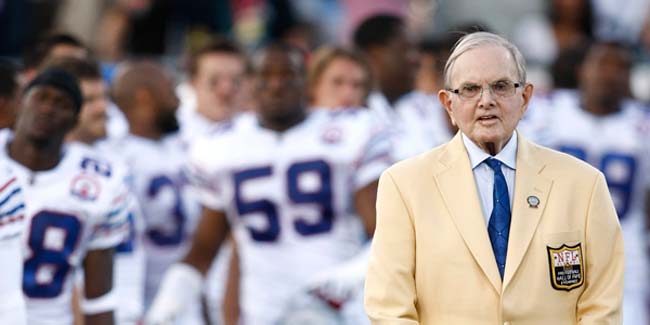 A legend of the National Football League has passed away. Ralph Wilson, founder and owner of the Buffalo Bills, died on Tuesday afternoon. He was 95 years old. Wilson was one of the original founders of the American Football League, bringing professional football back to Buffalo for the first time since 1949 and the All-American Football Conference.

Welcome to The Best Sports Blog! Here on TheBestSportsBlog.com you will find articles about all the big issues in sports: past, present, and future. It's all sports and it's all here; everything you ever wanted to know, think about, and discuss about all the major issues and questions in the sports world.
The Best Sports Blog is now part of the TBSB Network. The TBSB Network is a new group of sites intended to provide our viewers with unique content on every major sport! The other sites in the network are:
Thebestfootballblog.com
Thebestbaseballblog.com
Sectalk.com

Thebestbasketballblog.com
Thebestboxingblog.com
We created The Best Sports Blog because, despite all the sports sites that are out there, we thought there was a major void left to fill. While ESPN, Sports Illustrated, and others provide complete instant coverage of sports events (and occasionally even engaging commentary) there isnt another site out there on the net that was dedicated to providing detailed, informative, and substantive discussions about the biggest issues in sports. Its easy to find out if a player gets traded and possible to find some decent commentary on the immediate effects, but we couldnt find a site dedicated to providing sports fans with detailed analysis of the deeper reasons behind current sports events and their medium and long term consequences. That is the void that we want this site to fill.

The point of The Best Sports Blog is to bring you engaging, thought-provoking, and completely unique content on the biggest happenings, issues, and problems in sports. We are not worried about breaking the news first; its the advanced analysis of the events behind, and consequences of, that news that we are concerned with. As a result, you will notice that most of our content - even older articles - is not past due and out of touch. Thats because our analysis is about looking at the big picture, taking on the questions that routine commentators leave alone, and analyzing issues from a viewpoint that is different from all the Talking Heads out there. We are about providing our readers with unique, unvarnished, long term analysis and that is what makes The Best Sports Blog different from any other site on the internet. We are very proud of that so please take a look and we are sure you will see the benefits of this new approach.We also recommend some partner sites to complement your sports training.  In particular, we can vouch for Mike Chang's fitness program and recommend it to SEC sports fans who are trying to get in shape.

The Best Sports Blog is also about building a new online sports community for engaged fans who want two things: to read the best analysis out there and have an outlet to contribute their own criticism, thoughts, and ideas. As you will notice, we always solicit your thoughts and comments in our articles and have comment boxes featured prominently on every page. Theres a reason for that: we dont just want this to be a normal sports site that you visit, read, and leave; we want it to be a community of sports fans sharing their ideas. We are sports fans just like you; normal fans who want to read intelligent detailed analysis and express our own ideas at the same time. Thats why we created The Best Sports Blog: we want to create a web-based sports community where everyone reads our thoughts, contributes their own, and together we reach a consensus (or happily debate forever) on the biggest questions and issues in sports today.

Don't forget that The Best Sports Blog is part of the TBSB Network!

At Australian online casinos local players can benefit from the local customer service which offers toll free phone numbers for players within Australia. In addition customers can also contact the service via email and in some cases live chat options.
You don't even need to leave your house to place bets on your favorite college team. Sports betting at online sportsbooks makes it easy and www.gambling.net has reviewed and listed some good sites you can use. For others types of betting you can check out this useful guide to see what is available. No more rushing to locate a bookie for those last minute gut feelings for your favorite SEC team – just head to your laptop or phone!
As a final note, we encourage you to join our free subscription newsletter. You will find it on the bottom right hand corner of this homepage. The newsletter will be used to provide members of The Best Sports Blog community with article updates, special content and analysis that is exclusive to our newsletter subscribers, and occasionally notices of great new products and services that we think could prove very helpful to our readers. We encourage you to sign up for it as your first step in joining this special new online community and becoming part of something new and unique in the sports world.

Thank You,
Paul and Mo