5 Boxers On Their Way Up
By Aaron Reynolds

Every year it's time to scour the region for new potential, amateurs of today but champions of tomorrow. We are now over half way through 2012, and as we brace for a series of noteworthy title fights for late-Summer to Fall it is time to look at 5 Boxers who may be gracing those cards in the near future:
1. Shuhei Tsuchiya (13-0, 12 KO's)

If you don't think Asia has the ability to put out talented boxers, think again. Tsuchiya is a knockout machine that unfortunately is not getting any attention since he comes from Japan. "The Japanese Valero" debuted as a professional in 2009, and has since defeated seven previously undefeated boxers. Don't sleep on this international gem.

2. Yordenis Ugas (11-0, 5 KO's)

Yordenis, a native of Cuba, left the country in 2010 in order to embark on a professional career Stateside. Ugas has an impressive trophy case, including winning lightweight gold at the 2005 World Amateur Boxing Championships (at age 19), and bronze at the 2008 Beijing Olympic Games. However, where previous Cuban defectors have failed Ugas has a real chance at becoming a star here in the U.S.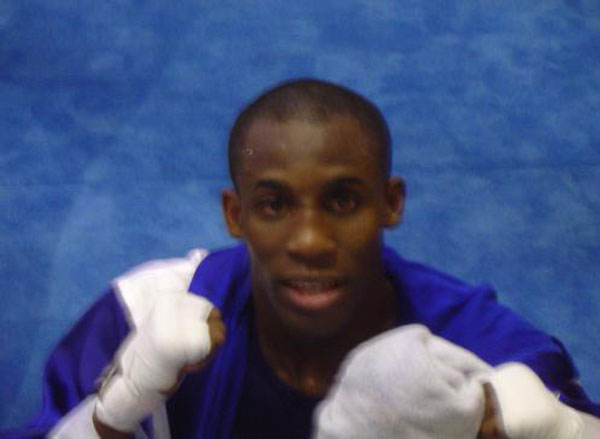 3. Luis Del Valle (15-0 11 KO's)

Luis "Orlandito" Del Valle is related to former WBO Bantamweight Champ Rafael Del Valle and if genes run in the family the young Puerto Rican has a solid shot at earning his own belt. Orlandito had a stellar youth/amateur record, as well as an impressive first round knockout over Emanuel Rose in his second professional bout.

4. Omar Figueroa (14-0, 11 KO's)

Omar Figueroa has a number of impressive KO's in his short career as a professional boxer. He's a matchup problem with unprecedented toughness considering that he is also ridiculously talented with speed, reach, quickness (right or left-handed) and ability to go inside and outside. He's already got an intriguing win over then undefeated Michael Perez.

5. Jose Benavidez (14-0, 12 KO's)

Jose is one of the brightest young talents in the game at the age of 20. The light-welterweight boxer is trained by Hall of Famer and renowned trainer, Freddie Roach which is very good company. Given his world glass trainer and challenging sparring competition with Wild Card (as well as superior genes – 5'11 73" reach), Benavidez has no excuse not to become a legitimate threat in the coming years.


What do you think?
We'd love to hear your comments and/or opinions. If you submit them here, other visitors can read them, rate them and comment on them. An e-mail address is not required.
From 5 Boxers On Their Way Up to Boxing Blog