2013 NFL Mock Draft Part II

Like I said in my previous mock, a player's stock can rise or plummet in the weeks, months and days prior to the April draft. Fans typically have their sights set on a certain player – sometimes their team makes a pick that appeals to the fan base, while others just make people scratch their heads. Each franchise has its own needs, some greater than others. While there is no rhyme or reason to the draft, fans all love it or love to hate it. Looking back on my first mock draft, I have made some changes, and I guarantee there will be more moves in the coming months.
1. Kansas City: Luke Joeckel, OT, Texas A&M – The Chiefs need a lot of help and can't make or break next season with this pick. Previously I had Kansas City taking Geno Smith, but I don't think they'll be able to pass up on a big man in the trenches. There are a lot of good quarterbacks in this draft class, but I'm not sure there is a player to turn a franchise around in one year. Andy Reid is the new head coach, and I wouldn't be surprised if Kansas City grabs a quarterback in the second round, say Landry Jones.

2. Jacksonville: Damontre Moore, DE/LB, Texas A&M – I still feel the Jaguars stick with a defensive pick and Moore fits the bill. Gus Bradley is the new head coach and he's a defensive guy. He turned things around in Seattle and has his work cut out for him in Jacksonville. Moore will help make this transformation a bit easier.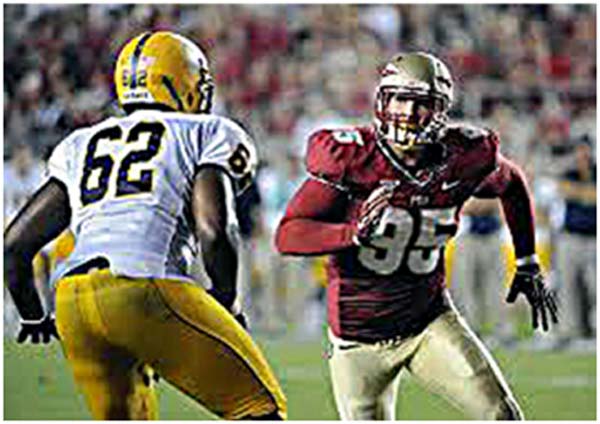 3. Oakland: Bjoern Werner, DE, Florida State – The Raiders, like the Jaguars, didn't have much of a pass rush last season. Werner makes the most sense here. They may go with a linebacker instead, but I think Oakland would regret not selecting Werner to upgrade the d-line.

4. Philadelphia: Geno Smith, QB, West Virginia – It is unclear if the Eagles will keep Michael Vick or if he's going to be healthy enough to make an impact in the NFL. With Chip Kelly taking over in Philly, Smith fits into Kelly's offensive scheme from college. If the Chiefs don't grab Smith, the Eagles hope they get their new franchise quarterback.
 
5. Detroit: Barkevious Mingo, DE, LSU – The Lions have bulked up the defensive line in the last few drafts, but still lack a legit pass rusher. Detroit has too much talent on offense to be this bad and addressing the defense with a top pick is definitely the smart move.

6. Cleveland: Jarvis Jones, LB, Georgia – Jones jumps up a lot in my mock draft, from 23 to six. Reports are that he's healthy and showing now lingering signs from his injury. Plus the linebacker I thought the Browns should take didn't declare for the draft. Jones is a solid pick for the Browns.

7. Arizona: Mike Glennon, QB, North Carolina State – The Cardinals have a new head man, Bruce Arians, and he has to get that offense on the same page. He did a heck of a job with Andrew Luck in Indy in 2012 and will try to duplicate that with Glennon. Glennon's stock has jumped dramatically.

8. Buffalo: Tyler Wilson, QB, Arkansas – Originally I had the Bills grabbing a defensive player, but times have changed. Wilson, like Glennon, has seen his stock rise. The Bills need stability at quarterback as Ryan Fitzpatrick isn't the answer.
 
9. New York Jets: Dee Milliner, CB, Alabama – It has been rumored that the Jets may trade corner DarrelleRevis in an attempt to rebuild and gain some salary cap space. If they move Revis, Milliner will have to fill that void.

10. Tennessee: Star Lotulelie, DT, Utah – The Titans have a few holes, mainly on the defensive line. Lotulelie gives them a big body to stop the run and hopefully try to bring stability to the defense. Tennessee hasn't had a legit defensive tackle since Albert Haynesworth.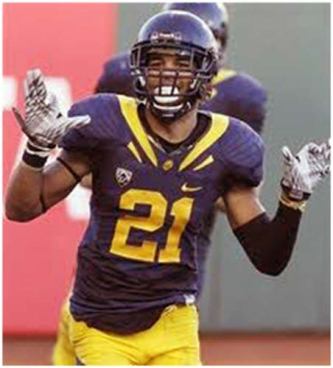 11. San Diego: Chance Womack, OG, Alabama – The Chargers let defenses get to Philip Rivers too much last year. That led to sacks and interceptions, making Rivers a very frustrated quarterback. Womack should give Rivers a bit more time to throw the ball in 2013.
 
12. Miami: Keenan Allen, WR, California – Allen will fill the biggest need, although, if Jake Long leaves in free agency the Dolphins will have a big hole to fill on the offensive line.

13. Tampa Bay: Xavier Rhodes, CB, Florida State – The Bucs need a cover corner and Rhodes looks to be the best option.

14. Carolina: Johnathan Hankins, DT, Ohio State – Hankins remains at NO. 14 in my mock draft, but the team has changed. He goes to a Panthers team that could not stop the run last season. Hankins will fill the biggest hole on this team, but he'll need some help too.

15. New Orleans: Sam Montgomery, DE, LSU – The Saints got rid of the defensive coordinator and have to bring in fresh blood so they can put this bounty gate stuff behind them. Montgomery is a local pick that will give the Saints a much need pass rusher.

16. St. Louis: Eric Fisher, OT, Central Michigan – Fisher will help shore up an o-line that hasn't protected Sam Bradford too well or given the running backs any lanes to go through. Fisher is one of the missing pieces for the Rams.

17. Pittsburgh: – Sheldon Richardson, DT, Missouri – The Steelers missed the playoffs and have a few spots that need to be addressed in the draft. There is a good chance Pittsburgh goes Lane Johnson with this pick to shore up the offensive line, but I feel they go defense with the first round pick.

18. Dallas: John Jenkins, DT, Georgia – The Cowboys fired Rob Ryan after the defense struggled to stop the run in 2012. Jenkins is the first step in fixing the issues on the defensive side of the ball.

19. New York Giants: Dion Jordan, DE, Oregon – The G-Men need to rebuild the defense that got them to the Super Bowl. Jordan will be a much needed pass rusher, especially if New York loses some of its staples on the d-line in free agency.

20. Chicago: Lane Johnson, OT, Oklahoma – The Bears need to replenish the offensive line. After starting the year 7-1, Chicago failed to make the playoffs again. Johnson will help keep Jay Cutler on his feet and off his backside.

21. Cincinnati: – Alex Okafor, DE, Texas – I remain fixed on this pick for the Bengals. They need a pass rusher and Okafor is ready to contribute. He had a good showing in the senior bowl too, so his stock could get him selected before the Bengals pick.

22. St. Louis:Cordarrelle Patterson, WR, Tennessee – The Rams addressed a big need with Eric Fisher with its first pick and get a nice option for Sam Brdford to throw the ball to with this pick.
 
23. Minnesota: DeAndre Hopkins, WR, Clemson – Minnesota needs another wide receiver with Percy Harvin's health issues. There is a small chance the Vikings grab a defensive tackle here, but I think Hopkins will be too good to pass up.

24. Indianapolis: Jesse Williams, DT, Alabama – The Colts surprised a lot of people with its success in 2012. They had trouble stopping the run though and Williams will help take care of that problem. He helped the Crimson Tide win another National Title and is a big piece for that Colts' defense.

25. Seattle: Sharrif Floyd, DT, Florida – Floyd will join one of the best and youngest defenses in the NFL. He'll help plug up the middle making it more difficult for teams to run against them.

26. Green Bay: Jonathan Cooper, OG, North Carolina – Aaron Rodgers had another good year for the Packers, but spent a lot of time on the ground. Cooper will be a nice addition to Green Bay's o-line.

27. Houston: Tavon Austin, WR, West Virginia – The Texans need another option for Matt Schaub to throw to. Austin should fit in alongside Andre Johnson for Houston.
 
28. Denver: Desmond Trufant, CB, Washington – The Broncos don't have as many holes to fill; at least any huge holes. Trufant will eventually take over for Champ Bailey on the outside and get a chance to learn from one of the best in the business.

29. New England: Matt Elam, SS, Florida – The Patriots need
 
30. Atlanta: Ezekiel Ansah, DE, BYU – The Falcons may grab a tight end to replace Tony Gonzalez, but I think getting a pass rusher addresses a bigger need. As long as Ansah is available he'll be a Falcon in 2013.

31. Baltimore: Manti Te'o, LB, Notre Dame – Te'o has seen his stock fall since this mystery girlfriend hoax came out. He's a good player and will help out whichever team drafts him. He may go earlier in the first round to Chicago but I think they go offensive line. The Ravens grab Te'o to take over, not replace, Ray Lewis in the middle.

32. San Francisco: Datone Jones, DE, UCLA – Jones performed well in the senior bowl and made some noise. He missed the entire 2010 season for the Bruins, but came back with a vengeance. He should fit into the defensive scheme in San Fran.
What do you think?
We'd love to hear your comments and/or opinions. If you submit them here, other visitors can read them, rate them and comment on them. An e-mail address is not required.