2012 NFL AFC North Preview
Analyzing the NFL's AFC North Division
Each offseason NFL teams have to reload via the draft, free agency or trades. With these moves bring new issues every year, which is part of the reason fans love the build-up to the next season. In this series of blogs I'll address an issue facing each team in the NFL. Some may be bigger than others and some teams may have more issues to deal with as well, but I'll only focus on one for now. Let's take a look at the AFC North.
Let's start with the Ravens. Baltimore suffered a big blow when linebacker Terrell Suggs tore his right Achilles tendon this offseason apparently while playing basketball. Suggs initially said he was injured during a conditioning drill because he thought he would be in violation of his contract. Luckily for Suggs he's not in any violation and he's still going to get paid. It doesn't seem to be an issues for Baltimore off the field, but it will be an issue with Suggs not on the field during the regular season. Unfortunately for the Ravens though, is that a leader on the defensive side of the ball will be desperately missed in 2012.

How will Baltimore replace his 70 tackles, 14 sacks and seven forced fumbles from last season?It won't be easy that is for sure. Good thing Baltimore selected Courtney Upshaw, out of Alabama, in the second round of this year's draft. Upshaw, who many considered a first-round pick, fell to the Ravens as a gift. Don't think I'm saying Upshaw will replace Suggs, because that is just crazy talk. But the rookie will get plenty of action and should be able to contribute right away. The Ravens continually boast one of the best defenses in the NFL and this year shouldn't be any different. Hopefully Suggs can recover from his injury and get back to form sooner than later for the Ravens.

The Bengals are coming off a surprising 9-7 season led by rookie quarterback Andy Dalton and receiver A.J. Green. Cincinnati struck gold in the draft last year and addressed some holes on the roster in this April's draft as well. Dalton was sacked 24 times last year, so the Bengals took guard Kevin Zeitler in the first round to solidify the O-line. They also took a gamble on Ohio State product Dan Herron in the sixth round. Herron, who was suspended for six games last year for the Buckeyes for receiving improper benefits and being overpaid for jobs. He rushed for just 678 yards and three touchdowns.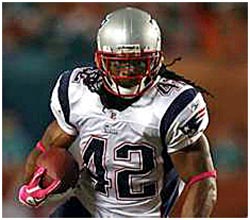 Cincinnati is known for taking gambles on running backs, as Cedric Benson has paid off after he ran into some trouble with the law when he was on the Bears. So what exactly is the issue for the Bengals? Replacing the 1,000-plus yards of Benson who is no longer with the team. Cincinnati has a stable of running backs, including Brian Leonard, Benard Scott and newly acquired BenJarvus Green-Ellis. Leonard and Scott combined for 485 yards and three scores last year, while Green-Ellis ran for 667 yards and 11 touchdowns for the Patriots in 2011. If this group can come together and compliment the passing attack, the Bengals could be a dangerous team this season.

What to say about the Browns. Cleveland continues to be a cellar-dweller in the NFL. They went 4-12 and did not win a game in the AFC North in 2011. What's different about this season? The Browns made some smart selections in the draft by selecting running back Trent Richardson with the third pick and quarterback Brandon Weeden with the 22nd pick in the first round. While many think taking Weeden was a risky or stupid move, I think it was a great pick. The Browns aren't sold on Colt McCoy as the franchise quarterback and Weeden will either push him to be better or earn the starting job outright.

I think the Browns would be better off with Weeden as the starter because he's not the typical rookie. He will turn 29 this October, so what he lacks in experience he has in maturity. It takes many rookie quarterbacks a few seasons to develop but I think Weeden is game-ready right now. He'll have his work cut out for himself though as the Browns had one of the worst offenses in the league last season. Having Richardson by his side to run the ball will help, but look for Cleveland to be at the bottom of the AFC North yet again.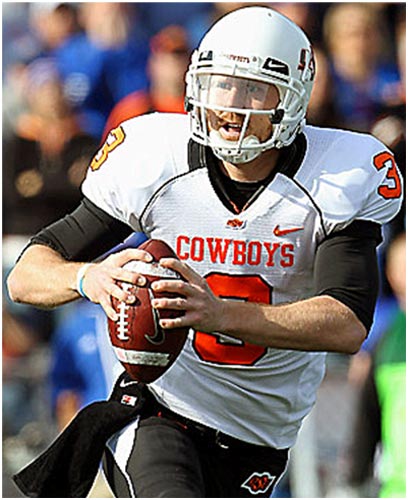 Pittsburgh always seems to make the right moves in the offseason and reload in any holes they may have. I won't lie; the Steelers don't have many issues heading into the 2012 season. Besides making sure everyone is healthy the main objective will be bringing back Mike Wallace, who is testing the free-agent market. The Steelers had some young receivers step up last year, but Wallace was the go-to man as he caught 72 passes for 1,193 yards and eight touchdowns.

I have no doubt Pittsburgh would be fine without Wallace, but having him on the field will make them a much better team offensively. NBC reported that Wallace won't sign his $2.7 million restricted free agency tender until he has to. If he doesn't do that, he'll be playing for less in 2012 than he did in 2011 – which probably means a holdout. The Pittsburgh organization doesn't mess around and will want all its players on the field when training camp starts up. This is definitely a big issue, one the Steelers have to remedy fast.

Here's more information about:

What do you think?
We'd love to hear your comments and/or opinions. If you submit them here, other visitors can read them, rate them and comment on them. An e-mail address is not required.