The Best Sports Blog
Posted by Jason Fryer in NBA Basketball Blog
May 18, 2013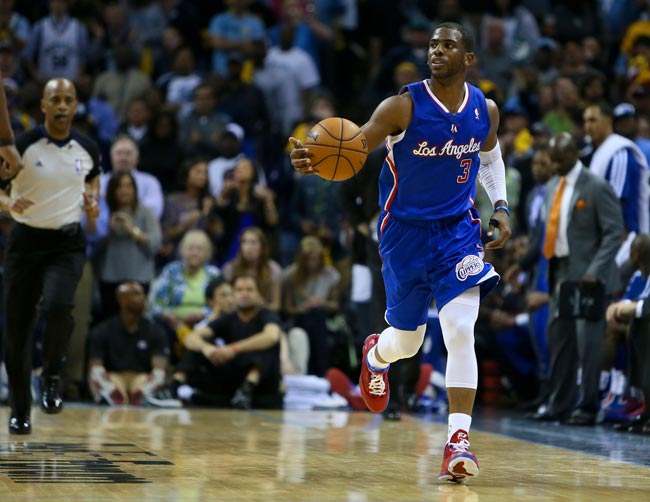 Just like his good friends and olympic counterparts LeBron James, Dwayne Wade, Carmelo Anthony, Deron Williams, Tyson Chandler, and AmareStoudemire; free agents Chris Paul and Dwight Howard both have big "Decisions" to make this offseason. Arguably the two best players at their respective positions (and yes when Dwight's heathy I feel he's the best center in the NBA) are free agents this offseason and both have big decisions to make this offseason. With that said, I feel its a this is a good time for me to look at where I feel free agent Chris Paul should sign this summer.

Posted by
Paul Grossinger
in NFL Football Blog
May 16, 2013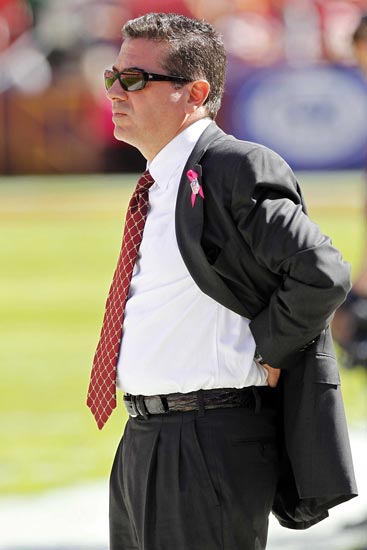 Dan Snyder sure knows how to handle awkward situations, doesn't he? When confronted with the issue of his team's name, brought to the forefront for the nth time by a DC councilman attempting to pass a non-binding-resolution that would force the team to abandon "Redskins" in favor of "Redtails", he came out guns blazing – the Washington Redskins will never change their name.

Posted by
Paul Grossinger
in Other Sports
May 16, 2013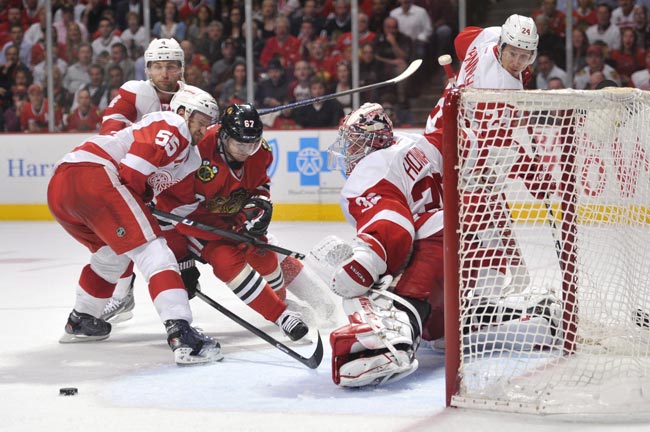 For those who can't get enough hockey and particularly those who might consider it a future career, the upcoming Hockey Business Career Conference on June 29-30 at the Marriot Marquis hotel in Times Square is worth a visit.

Posted by Zach Gilliland in NFL Football Blog
May 15, 2013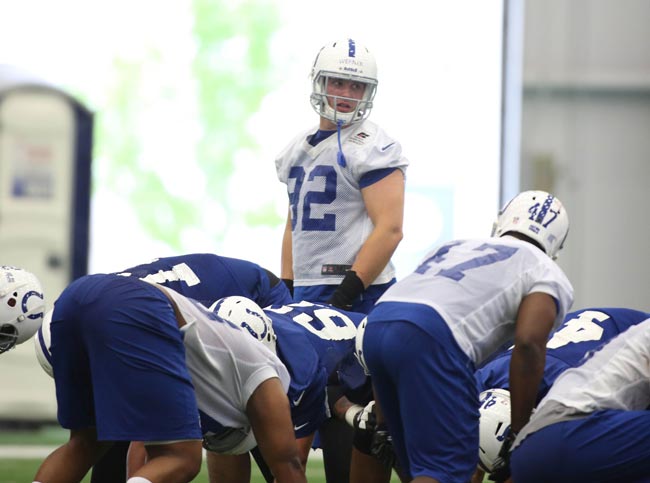 These days it is very common for rookies to come into summer camps and find themselves competing for starting jobs or solid playing time. Many rookies over the past few seasons such as Cam Newton, Robert Griffin III, AJ Green, and Luke Kuechly have come into the league looking like star veterans from the beginning. This year's draft figures to have some star rookie talent as well. I have broken down the draft round-by-round to predict which stars will have the biggest impacts this fall.

Posted by
Paul Grossinger
in NBA Basketball Blog
May 14, 2013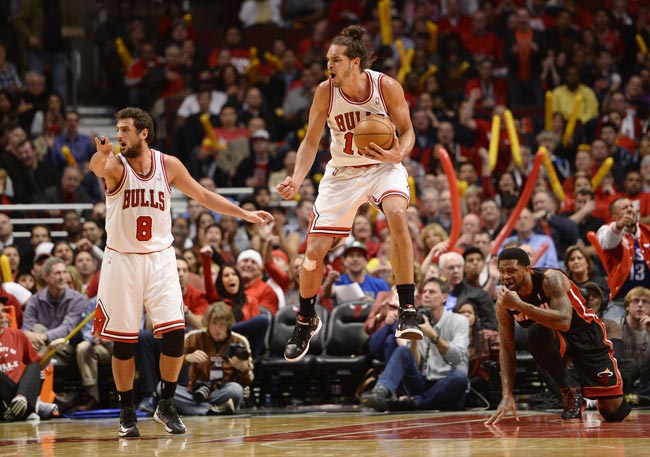 The NBA is rigged. Lifetime basketball fans know this. Deep down, they know. Everyone who understands basketball, who knows the rules, who has seen the right calls has watched a game go wrong. They have felt that turn in the stomach when they know, they just know, something isn't right...it's rigged.

Posted by Lorenzo Tanos in Sports Trivia Questions
May 14, 2013
The Portland Trailblazers finished 33-49 in 2012-13, well out of playoff contention, with a young lineup and a lack of star power compared to other Western Conference teams. Still, the future looks bright, thanks to Rookie of the Year Damian Lillard's play at point guard and LaMarcus Aldridge's steady contributions at the four spot. Before that, the Blazers had their share of NBA Finals moments, first with Bill Walton, then with Clyde Drexler and company (though they failed to win in 1990 and 1992), as well as years of controversy with the Jail Blazers lineup and a seeming curse when it comes to drafting centers first overall – LaRue Martin, Walton, Sam Bowie, and most recently Greg Oden. Here's a look at the Blazers' 43 years in the NBA.

Posted by Lorenzo Tanos in NBA Basketball Blog
May 14, 2013
In the BAA's third season, the league would grow to twelve teams, thanks to the addition of four teams from the soon-to-be-defunct National Basketball League – the Fort Wayne Pistons, Indianapolis Jets, Minneapolis Lakers and Rochester Royals. With the exception of the Jets, all three teams are still in the NBA, and the Royals and Lakers were, in fact, big hits upon joining the BAA. This would also be the last year the BAA would be known as such, as the league would be renamed the National Basketball Association the following season, following the BAA-NBL merger. Here's the third – and "last" – BAA season at a glance.

Posted by
Bryan Knowles
in NFL Football Blog
May 12, 2013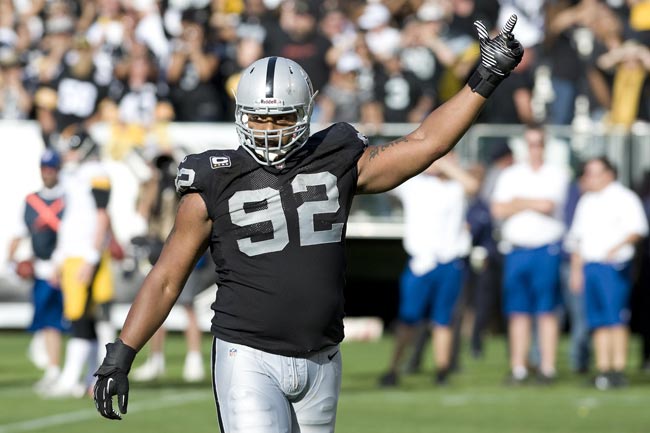 Last week, we looked at the best remaining offensive players left – now, let's go to the defensive side of the ball and check out what players are left on that side of the ball.

Posted by Lorenzo Tanos in NBA Basketball Blog
May 12, 2013
The second season of the Basketball Association of America saw the league reduced from 11 teams to eight, as the Detroit Falcons, Toronto Huskies and Pittsburgh Ironmen – all of whom struggled in the inaugural season – folded ahead of the 1947-48 campaign. The Cleveland Rebels, who finished at an even 30-30 also folded, but another, the Baltimore Bullets, was brought in from the ABL to make it an even eight. Let's take a look at how things turned out as the NBA's predecessor remained in business and avoided a serious sophomore jinx.

Posted by Lorenzo Tanos in Sports Trivia Questions
May 12, 2013
The 2012-13 season was not the best of seasons for the Phoenix Suns, who had to deal with the disappointing play of Michael Beasley and MarcinGortat, not to mention an overall lack of star power. Still, the Suns have seen worse, with the usual expansion team struggles and even a few drug scandals in the mid-'80s. Here's a look at the Suns' 45-year history so far as we move on to the last few teams in our weekly NBA Trivia installments.

Welcome to The Best Sports Blog! Here on TheBestSportsBlog.com you will find articles about all the big issues in sports: past, present, and future. It's all sports and it's all here; everything you ever wanted to know, think about, and discuss about all the major issues and questions in the sports world.
The Best Sports Blog is now part of the TBSB Network. The TBSB Network is a new group of sites intended to provide our viewers with unique content on every major sport! The other sites in the network are: thebestboxingblog.com, thebestfootballblog.com, thebestbaseballblog.com, thebestbasketballblog.com, and sectalk.com. There are links to them in the drop-down navigation above so make sure to check them out and see our great content for yourself!

We created The Best Sports Blog because, despite all the sports sites that are out there, we thought there was a major void left to fill. While ESPN, Sports Illustrated, and others provide complete instant coverage of sports events (and occasionally even engaging commentary) there isnt another site out there on the net that was dedicated to providing detailed, informative, and substantive discussions about the biggest issues in sports. Its easy to find out if a player gets traded and possible to find some decent commentary on the immediate effects, but we couldnt find a site dedicated to providing sports fans with detailed analysis of the deeper reasons behind current sports events and their medium and long term consequences. That is the void that we want this site to fill.

The point of The Best Sports Blog is to bring you engaging, thought-provoking, and completely unique content on the biggest happenings, issues, and problems in sports. We are not worried about breaking the news first; its the advanced analysis of the events behind, and consequences of, that news that we are concerned with. As a result, you will notice that most of our content - even older articles - is not past due and out of touch. Thats because our analysis is about looking at the big picture, taking on the questions that routine commentators leave alone, and analyzing issues from a viewpoint that is different from all the Talking Heads out there. We are about providing our readers with unique, unvarnished, long term analysis and that is what makes The Best Sports Blog different from any other site on the internet. We are very proud of that so please take a look and we are sure you will see the benefits of this new approach.

The Best Sports Blog is also about building a new online sports community for engaged fans who want two things: to read the best analysis out there and have an outlet to contribute their own criticism, thoughts, and ideas. As you will notice, we always solicit your thoughts and comments in our articles and have comment boxes featured prominently on every page. Theres a reason for that: we dont just want this to be a normal sports site that you visit, read, and leave; we want it to be a community of sports fans sharing their ideas. We are sports fans just like you; normal fans who want to read intelligent detailed analysis and express our own ideas at the same time. Thats why we created The Best Sports Blog: we want to create a web-based sports community where everyone reads our thoughts, contributes their own, and together we reach a consensus (or happily debate forever) on the biggest questions and issues in sports today.

Don't forget that The Best Sports Blog is part of the TBSB Network! Our other sites can be found in the drop down navigation at the top of the page where it says "TBSB Network."

At Australian online casinos local players can benefit from the local customer service which offers toll free phone numbers for players within Australia. In addition customers can also contact the service via email and in some cases live chat options. Some casinos also offer snail mail options as another way to bet. 

As a final note, we encourage you to join our free subscription newsletter. You will find it on the top right hand corner of this homepage. The newsletter will be used to provide members of The Best Sports Blog community with article updates, special content and analysis that is exclusive to our newsletter subscribers, and occasionally notices of great new products and services that we think could prove very helpful to our readers. We encourage you to sign up for it as your first step in joining this special new online community and becoming part of something new and unique in the sports world.

Thank You,
Paul and Mo